Viral Videos
Jalen Hurts uses 'Tiger Woods' as an audible, Mike Tirico provides perfect commentary when play fails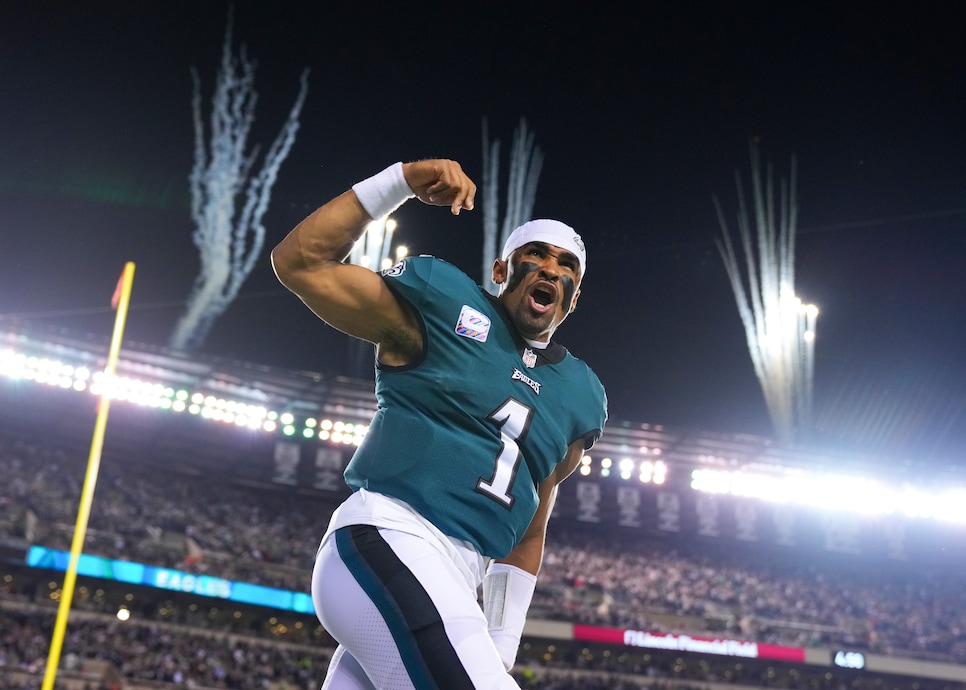 The Philadelphia Eagles had themselves a nice Sunday night, beating the rival Dallas Cowboys and remaining the NFL's only unbeaten team. But about the only thing that went wrong for this juggernaut came when quarterback Jalen Hurts invoked the name of golf's GOAT.
On a 2nd-and-5, Hurts got to the line and started screaming, "Tiger Woods! Tiger Woods! Tiger Woods!" The QB was calling an audible to a run play to Miles Sanders. And it was a run play that didn't work very well.
What did work, however, was NBC's Mike Tirico's call. With plenty of golf play-by-play under his belt, the announcer quickly responded, "And that's in the bunker." Perfect. Have a look and listen:
Well played, Mike. Not so much, Miles and Jalen. I'm sorry, but if you're going to use Tiger Woods' name, you gotta do better than that.