Major Style
Footjoy releases Centennial Collection to celebrate 100 years of making golf shoes
*All products featured on Golf Digest are independently selected by our editors. However, when you buy something through our retail links, we may earn an affiliate commission.*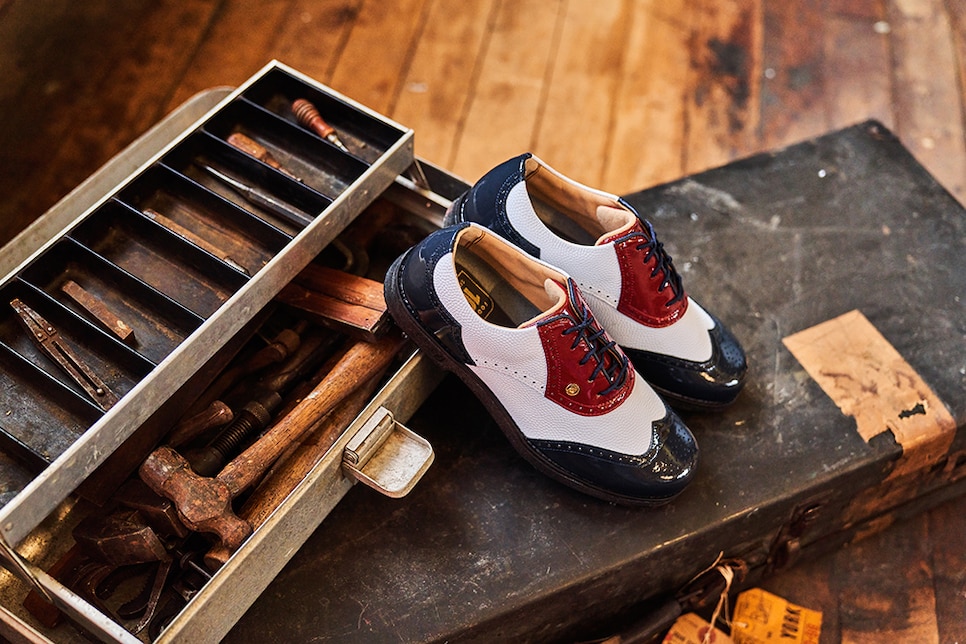 What began as a vision, through making shoes for the Union Army during the Civil War, founder of FootJoy Frederick Packard transcended time and revitalized how we experience golf through the art of quality footwear. However, at the time, the company wasn't even called FootJoy, but rather the Burt and Packard Shoe Company. At the turn of the century, Packard and his partner Perley Flint, who was an avid golfer, began to develop their first shoe that they vehemently tagged, "A shoe that's different."
RELATED: Nike releases purple U.S. Open-inspired Jordan Retro G golf shoes
In 1923, the Burt and Packard Shoe Company which underwent yet another name change to Field and Flint Company, launched its first golf shoe to the world. Within four years, it was the official shoe of the 1927 American Ryder Cup team, captained by Walter Hagen. By 1945, FootJoy began its reign as the No.1 shoe on the PGA Tour.
RELATED: The best men's golf shoes and The best women's golf shoes of 2023
FootJoy has a rich, plentiful history and often is the centerpiece of success for many PGA Tour players. Some of the game's greatest champions – Tiger Woods, Arnold Palmer and Jack Nicklaus, among others – have all worn the famous footwear. Many of golf's contemporary young stars, like Justin Thomas, Adam Scott, Will Zalatoris and Max Homa can be seen sporting FootJoys at every tournament.
Despite all the greatest and most popular players, one moment and one player, in particular, has an epic story that occurred 50 years ago. At the 1973 U.S. Open at Oakmont Country Club, Johnny Miller carded one of the greatest rounds at one of the hardest venues in golf history. His famous final round 63 still resonates decades later and earned Miller the title of champion and style icon.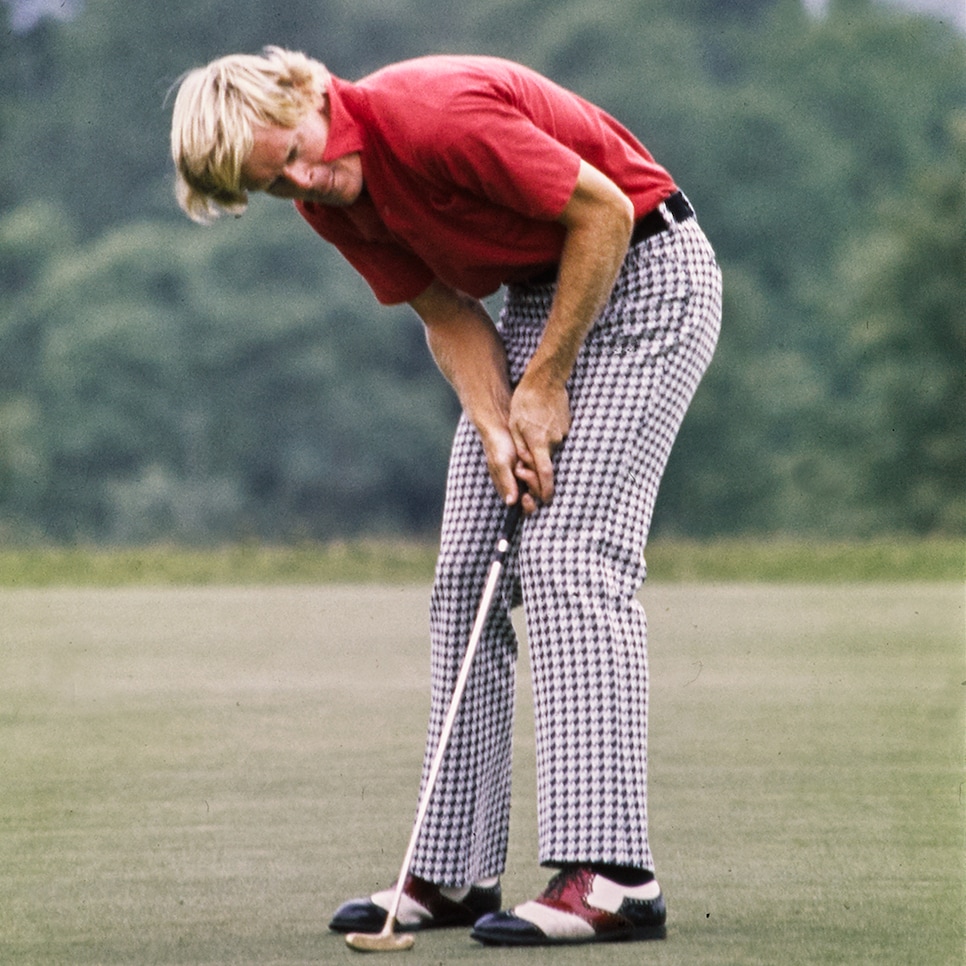 One-hundred years after its inception and 50 years after Miller's morable win, FootJoy is launching its celebratory Centennial Collection at this week's U.S. Open at Los Angeles Country Club. The standout piece from this collection is the limited-edition Premiere Series Wilcox shoes, designed in the same red, white, and blue colorway adorned by Miller in the 70s.
The Wilcox is a classic silhouette that has become popularized once again in recent years due to its timelessness. The Wilcox provides the sleekness that any fashion-forward shoe lover looks for, while not feeling too impractical or stuffy. Young or old, the Wilcox is a go-to shoe. And we'll admit, the Premiere Wilcox silhouette may look antiquated, but the brand has made minor tweaks adding modern features that make them lighter, more breathable, and more comfortable than the shoes of 50 years ago. The beloved full-grain leather featured in the upper is still there, but the OrthoLite EcoPlush footbed provides extra cushioning for maximum comfort. The VersaTrax+ outsole has multiple traction elements like strategically placed spikes arranged to provide grip on any surface.
Justin Thomas, Max Homa, Cameron Young, and Adam Scott are expected to wear the limited-edition Premiere Wilcox this week at LACC.
The Centennial Collection also includes Premiere Series Centennial Shield Tip women's shoes in the same red, white and blue colorway; as well as a series of apparel pieces — four-button polos for men and women, cardigans, hoodies, and crewnecks all with a vintage feel to coincide with the Premiere Wilcox shoe.
Starting at $99 for apparel, $250 for the women's shoe and $300 for the men's shoe, the Centennial Collection is available now on footjoy.com.
More from the FootJoy Centennial Collection