News
Dustin Johnson wins the only way he knows how and four other takeaways from Day 4 at the Travelers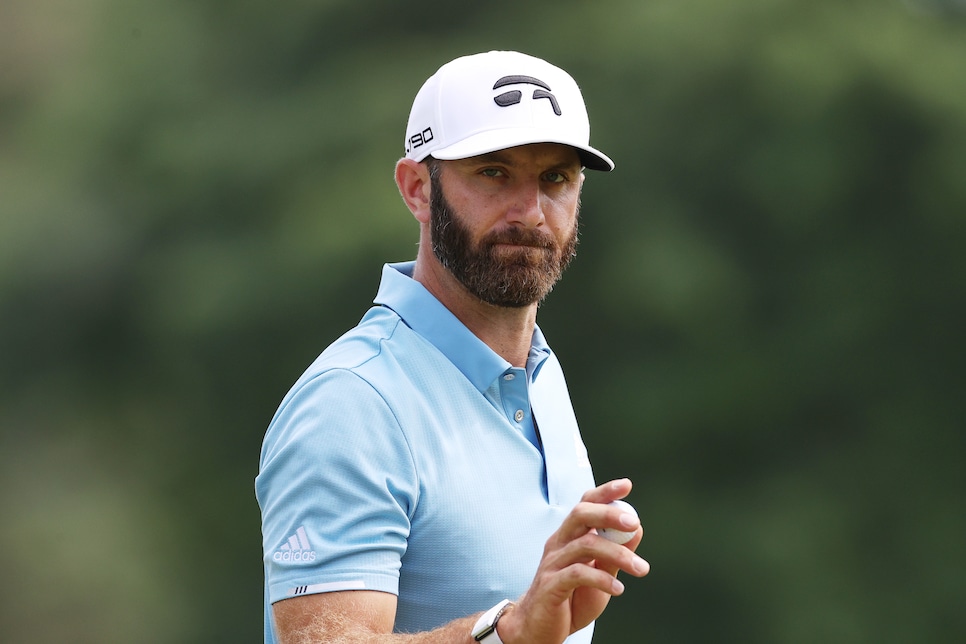 As we've seen time and time again during Dustin Johnson's career, he can never just coast to the clubhouse. This time, it was a rain delay, an out-of-bounds line and a water hazard that tried to stop his path to victory, but DJ powered through as he often does.
Johnson's one-stroke victory over Kevin Streelman is his 21st of his PGA Tour career, but his first since the 2019 WGC-Mexico Championship, where he was able to coast to a five-stroke win over Rory McIlroy. He would have preferred that method on Sunday in Cromwell, Conn., but a win is a win. Here are our five takeaways from the final round of the Travelers Championship.
Is there ever a dull moment with Dustin Johnson?
The answer is an unequivocal NO. How have we not learned our lesson with this guy yet?
I made this analogy on Twitter, but it was so good (I got eight WHOLE likes) that I had to bring it here—Dustin Johnson is the guy who is beating you 28-7 in the fourth quarter of a game of Madden, but rather than step on your neck, he "makes things interesting" by letting you score a few times. Sometimes that works out and you still win 28-21. Other times you ground your club in a bunker and cost yourself a major. It's dangerous business, as Johnson proved on the back nine. Each time he had a chance to run away with this thing, he immediately made a mistake—an OB tee shot at the par-5 13th, flirting with the water on 15, a bogey on the par-3 16th, just to name a few. He just refuses to win easily.
The thing is, DJ was beginning to get used to the win-it-easy life. His last four victories on the PGA Tour were by at least three strokes, and one of those was his epic walk-off eagle at the 2018 FedEx St. Jude Classic. But on Sunday at TPC River Highlands, he reverted to his old, hold-your-breath and chomp-on-your-fingernails form, ultimately claiming another title. Would he rather win by five? Sure, but that'd be a lot less fun to watch.
What a Sunday for Will Gordon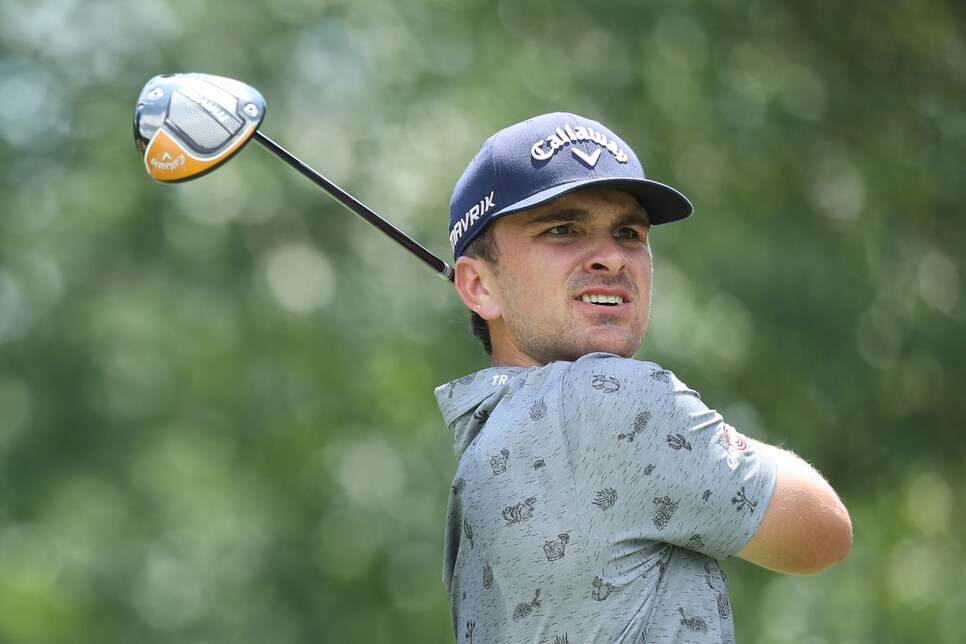 After Will Gordon shot a third-round 71, I doubt anyone expected the unknown 23-year-old to bounce back the way he did on Sunday. But the 2019 SEC player of the year at Vanderbilt did more than just bounce back, shooting a six-under 64 that jumped him into a tie for third place, which earned him special temporary status on the PGA Tour after entering the week with no status on any tour. And Gordon birdied the 18th hole in order to get it. Talk about clutch. There's only one winner every week on tour, but stories like Gordon's show you can still win big without actually raising the trophy.
Is Bryson DeChambeau going to win or what?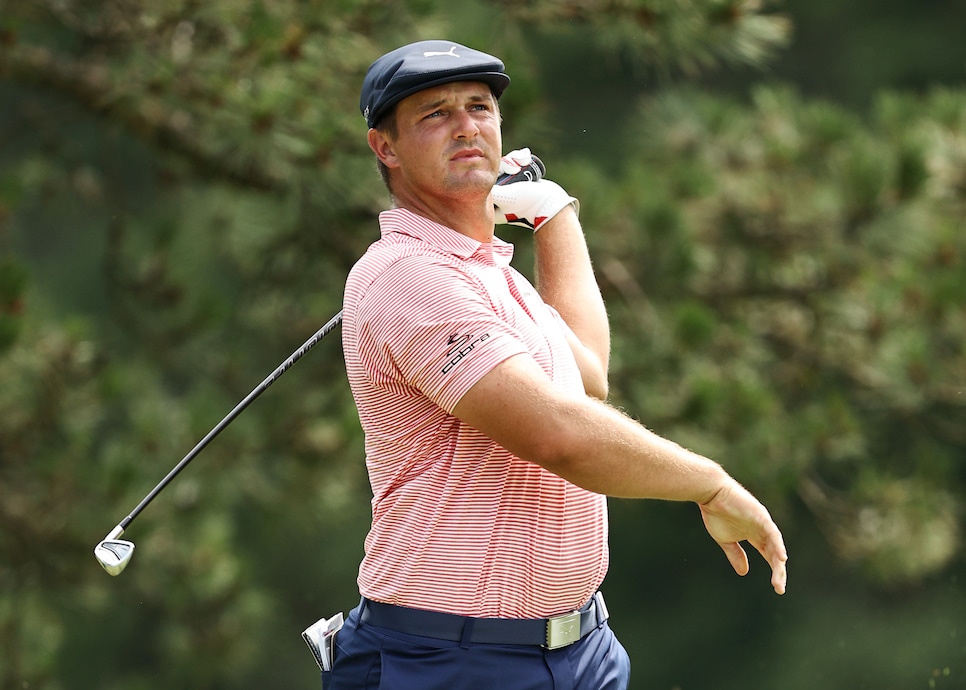 Obviously, yes, Bryson is going to win sooner or later, but Sunday's T-6 marked his sixth straight finish inside the top-eight finish without a win. Not saying that's a bad thing, but to not pick off even just one victory during this strong run of form is pretty surprising, if not alarming. Before this week, it was poor Saturday performances that were holding him back, but that wasn't the case yesterday, when he shot 65. And while it feels like it's his putting that's kept him from winning, he finished 12th in strokes gained/putting this week. Again, he "should" get it done soon, but as we've seen these first few weeks with guys like Xander Schauffele, Rory McIlroy and Abraham Ancer, that's much easier said than done.
Phil Mickelson had a quiet weekend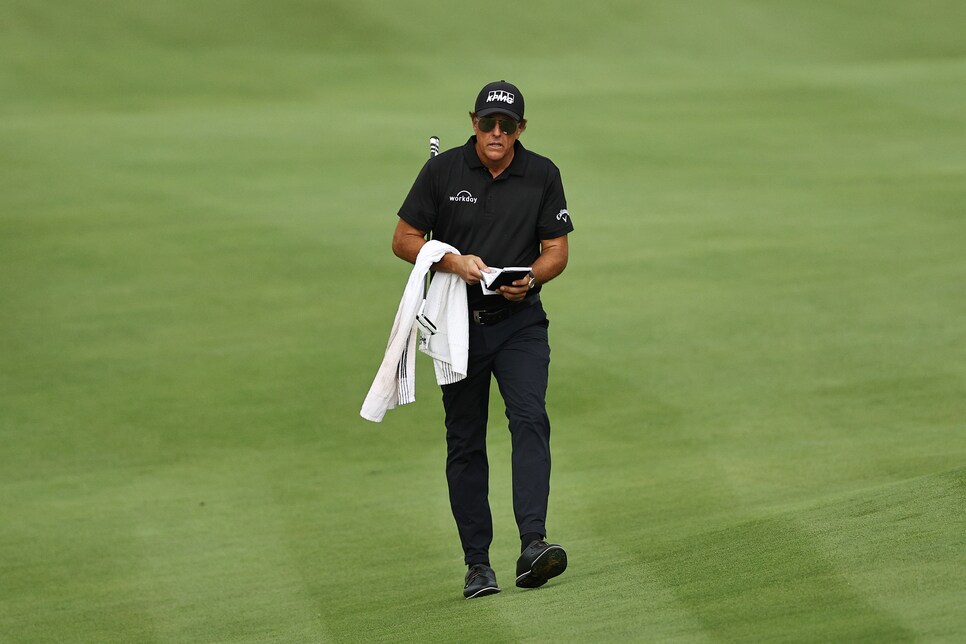 Following rounds of 64 and 63, 50-year-old Phil Mickelson was the solo leader of the Travelers Championship. After Friday's round, I wondered if he could keep it together all four days, something he struggles to do as he gets older at places not named Pebble Beach. I'm sad to report that my concerns were legitimate, as Lefty went 71-71 on the weekend to drop into a tie for 24th.
You'll never believe this, but his driver failed him on Saturday and Sunday. After gaining strokes off the tee in each of the first two rounds, he lost 0.235 on Saturday and then lost 3.042 on Sunday, when he hit just five fairways. Someone who has never watched golf in their life could tell you that ain't gonna get it done. Like many of you, I love it when Phil is in the mix and hope he continues to be as long as he wants, but it's hard to get excited about the 63s and 64s when you know the one-over 71 is lurking right around the corner.
No COVID news is good news, and that was the case for the PGA Tour on the weekend at the Travelers. While Jason Day thought he was displaying symptoms, he wound up testing negative for the virus. Cameron Champ, who tested positive earlier this week and withdrew, released a statement saying he had tested negative three times since. After Denny McCarthy's positive test, there were no more positives the rest of the week, not from a caddie, a player, family member, anybody.
This is good! We want the golf season to continue, and anyone who says different or believes that people are rooting for it to be shut down are utter fools. There are going to be more positive cases for sure, but hopefully they are as few and far between as possible, and the tour continues to follow all the proper protocols. Judging by what's actually been a low number of positives so far, they're doing the best job they can of handling this mess. As Bill Belichick would say "we're on to Detroit."
UPDATE: Unfortunately, just minutes after publishing this post, Dylan Frittelli became the fourth PGA Tour player to test positive for the virus. The South African has withdrawn from next week's Rocket Mortgage Classic after testing positive on the test take in order to be able to fly on the PGA Tour charter to Detroit. Frittelli stated that he is "experiencing no issues and feel great physically and was surprised and disappointed to learn of the positive test."