News
Finnish tour pro overcomes stiffness from playing hockey to become latest to shoot 59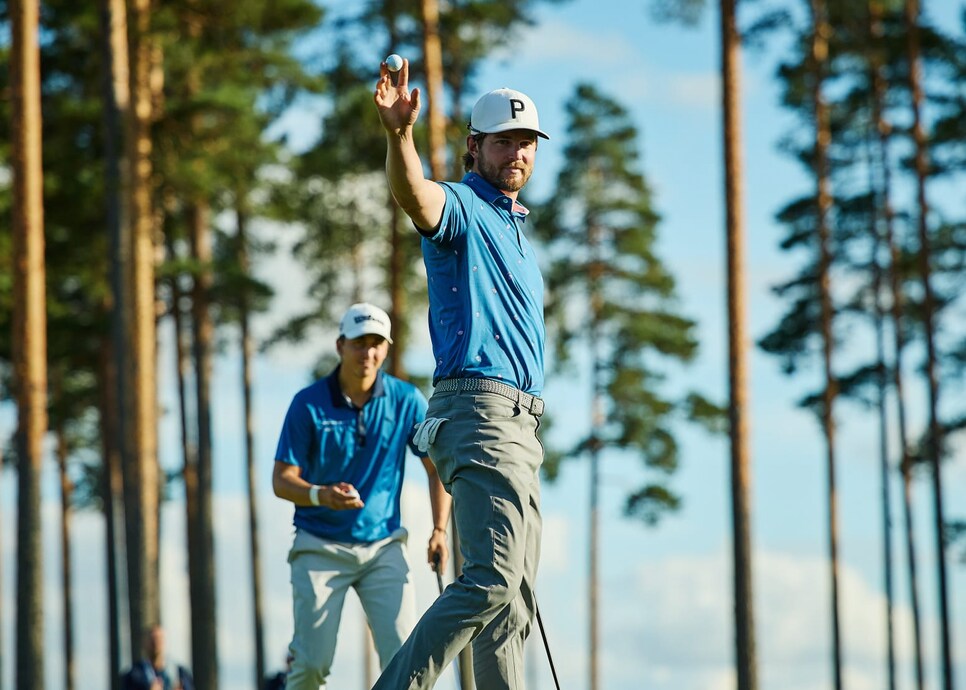 Lauri Ruuska was a bit banged up after playing some ice hockey on the eve of the Vierumäki Finnish Challenge. But that didn't stop the 29-year-old from making a bit of golf history on Thursday.
The native of Finland shot a 12-under-par 59 in the first round to became only the fourth player to break 60 on the Challenge Tour.
"It sounds pretty amazing to be part of the 59 club," Ruuska said after his amazing round on the DP World Tour's feeder circuit. "Honestly, I knew it was going to be a low scoring week and I saw myself being able to do it, but I didn't quite believe it."
Have a look at Lauri's beautiful scorecard that included 10 birdies and an eagle:
Even better? He did it on his home soil.
"Where else would you want to shoot a 59? Maybe at a Major Championship, but to do it at home is really special," Ruuska added.
But making Ruuska's round even more remarkable was that he was playing with what he described as stiffness in his hands and forearms after playing hockey the previous day.
"Obviously, I need to get back to the rink," Ruuska said with a laugh. "Actually, my legs felt really good from yesterday, but my hands from here, are still a bit stiff and the forearms as well. But it seems that's the recipe for good golf."
Who says golfers aren't tough? Anyway, here was Ruuska's post-round interview:
Ruuska had a chance to match the 58 shot on the Challenge Tour by Alejandro del Ray at the 2021 Swiss Challenge, but missed a birdie attempt from about 12 feet on his ninth and final hole at the Vierumäki Resort. Jim Furyk on the PGA Tour (2016), Stephan Jaeger on the Korn Ferry Tour (2016), and, of course, Bryson DeChambeau just a couple weeks ago on the LIV Tour are among those who have also shot 58s on major professional tours.
But we're guessing none of them did it while battling hockey injuries. Well done, Lauri. And be careful out there—on the ice, that is.