Rising Stars
16-year-old son of former WNBA player breaks Bobby Jones' record at the U.S. Amateur
It's often said that being mentioned in the same sentence as Tiger Woods is a huge accomplishment for any golfer. But you can say the same about being mentioned in the same sentence as Bobby Jones—especially because his records go back a lot farther.
Such is the case for Blades Brown (What a name!), who earlier this week became the youngest medalist in the long history of the U.S. Amateur. The Tennessee native is 16, or two years younger than the legendary Jones was when he accomplished the feat way back in 1920. Brown probably hasn't taken advanced math in school yet, but you only need to know basic arithmetic to figure out that he broke a mark that had stood for 103 years. Pretty darn impressive.
As was this holed-out wedge for eagle during his second-round 64 at Colorado Golf Club in which he broke the course record as well:
Brown was also co-medalist at his U.S. Amateur qualifier at Franklin Bridge Golf Club last month when he shot rounds of 65 and 62. So the young man is a total stud. And in addition to being blessed with an incredible name, he was also born with some fantastic genes.
That's because Blades' mom, Rhonda Blades Brown, is a former starting point guard at Vanderbilt and WNBA player. In fact, she made the league's first-ever three-pointer while playing for the New York Liberty in 1997. Talk about an impressive family! Here she was in action back in the day: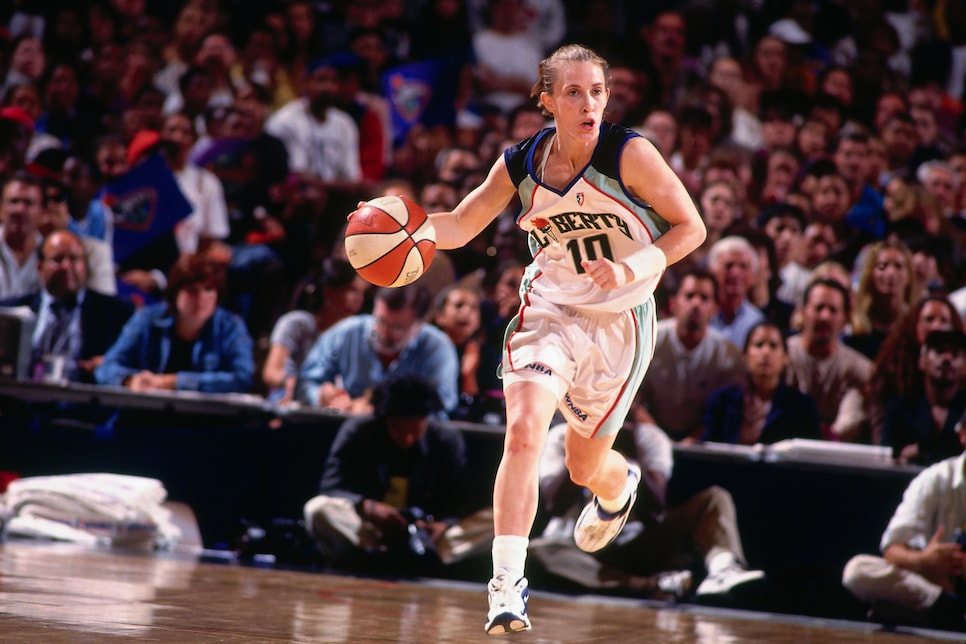 So both Blades and Rhonda can claim a pretty cool piece of history in their respective sports. Not that Blade is focusing on that right now. He's got a few more matches to win to become the youngest U.S. Amateur champ and gain another leg up on a couple guys named Tiger and Bobby.