The Big Unhappy
Ernie Els miffed with PGA Tour-PIF deal, says Jay Monahan would've been fired back in his day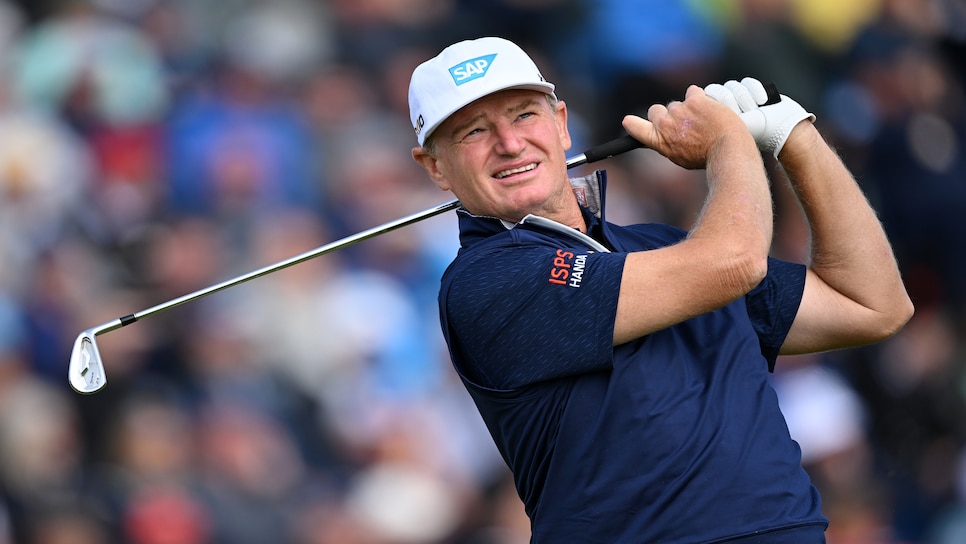 Ernie Els birdied the last hole Thursday at the Open Championship to shoot four-over 75 and he was not happy. It had nothing to do with how the two-time Open champion played at Royal Liverpool, but everything to do with golf's political climate, specifically the PGA Tour's framework agreement with Saudi Arabia's Public Investment Fund.
In an interview with Sports Illustrated, Els did not hold back in his criticism of PGA Tour commissioner Jay Monahan, saying that if his type of decision-making happened back when Els was playing regularly on the tour, Monahan would be out of a job.
"If this happened in my day, in my prime, there's no way he's around," Els told Sports Illustrated. "No way. And the board has to change. You do sh-- like this. I'm sorry, it's not right. Talk to us, tell us what you're going to do, plan on negotiating. Don't just go rogue as a member of the board and come back with a deal and think we're all going to say yes? You're affecting people's lives. You're affecting the professional game. It's just so bad."
Monahan worked in secrecy with tour policy board members Ed Herlihy and Jimmy Dunne to get a deal done with PIF governor Yasir Al-Rumayyan. Most players were not told about the agreement before the June 6 announcement.
Six weeks later, there are still more questions than answers. One stipulation of the deal was that all litigation between the PGA Tour and LIV Golf, which is funded by the PIF, would end. Assets from the PGA Tour, DP World Tour and the PIF are expected to be combined with Al-Rumayyan serving as the chairman and Monahan the CEO.
"And for these guys [the PGA Tour leadership] to go out there and do what they did, just off the cuff, as a board member, do a deal, nobody knows," Els said. "The commissioner is supposed to be the guy running our tour. These board members make a deal or a so-called deal and with no input from the players. It's absolute shambles. I'm worried."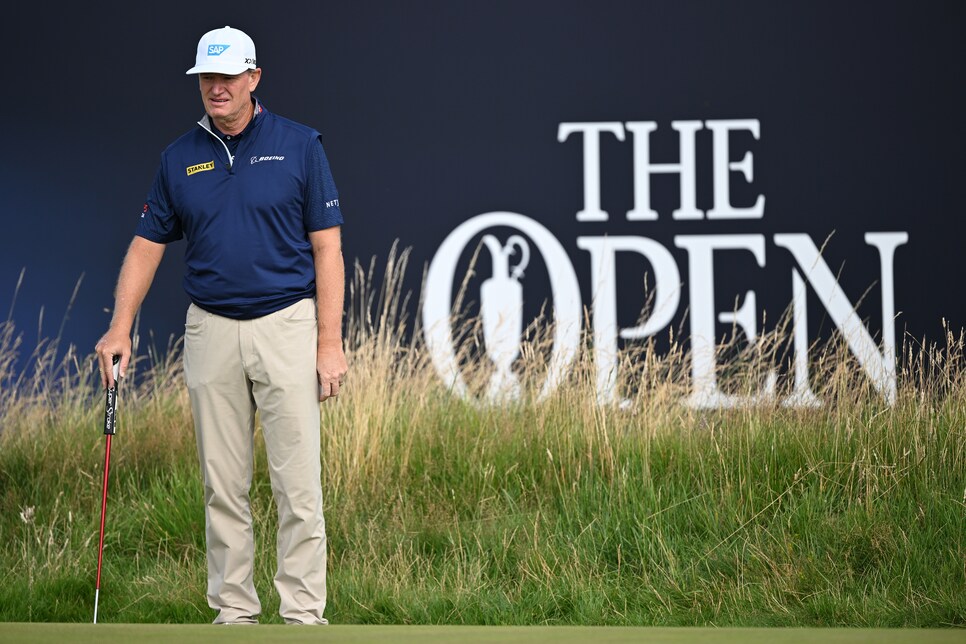 Els, 53, has won 19 PGA Tour events, four major championships, 75 professional events around the world and is a member of the World Golf Hall of Fame. A year ago, when LIV Golf first started playing he voiced his displeasure for the upstart league and just earlier this year Els reiterated that he was disappointed when fellow South Africans Charl Schwartzel, Louis Oosthuizen and Branden Grace did not speak to him before leaving the PGA Tour for LIV Golf.
His feelings for LIV Golf have not changed.
"I know Yasir, I know some of those Saudi guys," Els told SI. "They love the game. But this [LIV] is circus golf. That's not where I stand.
"Team golf doesn't work. It works maybe in a two-month, three-month happy season. Get these guys together, get teams together and play around the world. But play real golf.
"That's what this thing is all about. That's what I prided myself on. Like Tiger [Woods] and some of these guys. Playing that type of golf. Getting yourself into majors. And grinding."
Els told SI that he doesn't necessarily have an issue with the source of the potential influx of money into the PGA Tour but is more concerned with golf's overall direction and the longstanding legacy of a tour that he helped make popular for three decades.
"There's a lot of guys who did a lot for this tour; they helped the tour and helped build the game. Are you kidding me? And then this bull----," Els continued. "I think Yasir needs to come out and say what he's thinking. He's going to be chairman of this NewCo, chairman of the board. Whoever is the commissioner, whoever is left, they are going to be answering to him. I don't know how the hell they can't see that."
Player reaction to Monahan has been mixed over the past month. Rory McIlroy said at the RBC Canadian Open that he felt like a sacrificial lamb because he has always been one of LIV Golf's biggest detractors. Just last week at the Scottish Open Xander Schauffele said that he trusts Monahan less now than he did before the June announcement and earlier this week at Royal Liverpool Jon Rahm said that Monahan is doing a "fantastic job" and he doesn't feel like he's owed anything for remaining loyal to the PGA Tour.