Money
How Eric Cole's runner-up finish at the Honda Classic could propel him to even bigger paydays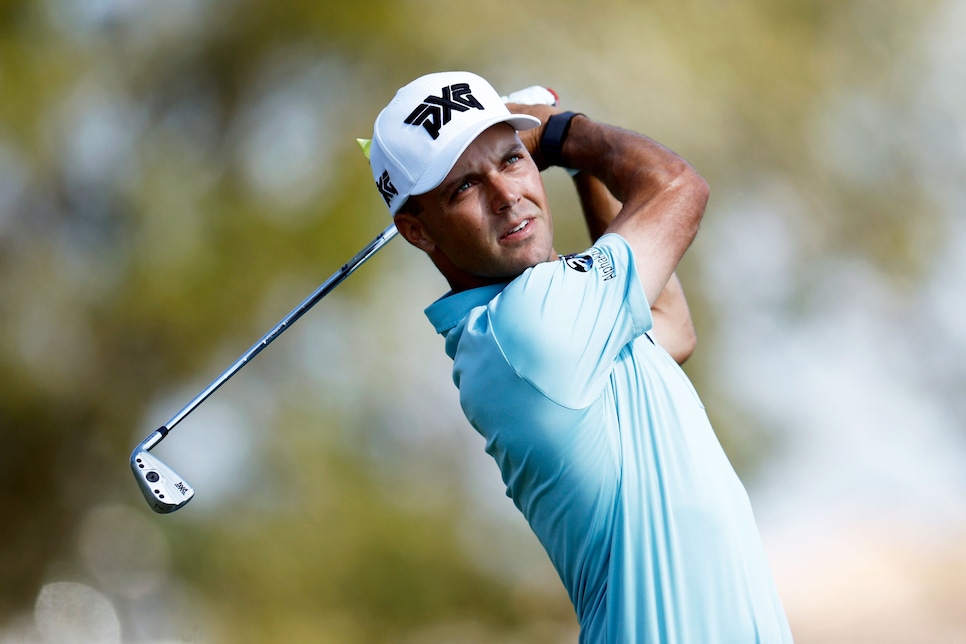 Though he just missed out on his first PGA Tour victory, rookie Eric Cole took a big step toward making the season-ending FedEx Cup playoffs.
Douglas P. DeFelice
The mass infusion of cash into golf via LIV might have made us drunk on numbers like $200 million (what Phil Mickelson reportedly got for joining) and $4 million (what Charles Howell III got for playing three good rounds in Mexico this past week). But for players not in the top 50 on the PGA Tour—such as rookie Eric Cole—the numbers still very much matter.
Cole missed out on a chance to win his first PGA Tour event by losing in a playoff to Chris Kirk on Sunday at the Honda Classic, but the $915,600 he earned (and the 300 FedEx Cup points that came with it) will have a cascading effect akin to earning a dozen extra lottery tickets.
Coming into the season, Cole was 14th on the priority list among players who earned PGA Tour cards via their performance last year on the Korn Ferry Tour. That list helps determine which players get into the field in PGA Tour events. Only the No. 1 player on the KFT list from last year—Justin Suh—is guaranteed a full season of exemptions. The rest of the players fight it out over the course of the season. Make money—and earn those FedEx Cup points—in early starts and your ranking within the KFT graduate category goes up so that at the next "reshuffle" on the calendar (which occurs every few months), you have a better position on the list, which gets you into more tournaments. Struggle and fall on the list, and you'll miss out on future starts—which makes it harder to make enough to keep your card.
That's especially important this season because the PGA Tour reduced the number of players who will earn fully exempt status for 2024 off the FedEx Cup points from 125 to 70. Those 70 players make the FedEx Cup Playoffs—where you have the chance to make more money and guarantee your spot in the tour's designated events next season. Where (stop us if it's getting repetitive) the larger purses offer more chances to make more money.
Cole had dropped to 17th at the most recent reshuffle, after the Genesis Invitational. His runner-up at PGA National provided him with about 40 percent of the money/points he is projected to need find himself inside the 70th spot on the FedEx Cup at season's end, and gives him a big leg up for the next reshuffle after the Valero Texas Open in April. Sure, that's not as good as getting an automatic two-year exemption for winning (and trips to the Players and Masters), but when your best previous finish was a T-15 and your biggest previous payday was $142K, it's a nice consolation.
Cole wasn't the only one to pick up some tickets. Honda Monday qualifier and Korn Ferry rookie Ryan Gerard finished alone in fourth place in just his second ever PGA Tour start, earning $411,600—easily the largest check of his career—and an automatic spot in this week's PGA Tour event in Puerto Rico, which goes to anybody in the previous week's top 10 not otherwise exempt. That's a big deal, because if he gets to 176 FedEx Cup points (he earned 135 at the Honda), Gerard earns special temporary member status and can accept unlimited sponsor's invitations the rest of the season instead of the usual limit of seven. Another way to put Gerard's week in perspective: Suh led the Korn Ferry money list last year with $497,263, and it took him 24 events to earn it.
Nice work, if you can get it.