Shoe News
Dustin Johnson and Wayne Gretzky team up on limited-edition golf shoe and hat
*All products featured on Golf Digest are independently selected by our editors. However, when you buy something through our retail links, we may earn an affiliate commission.*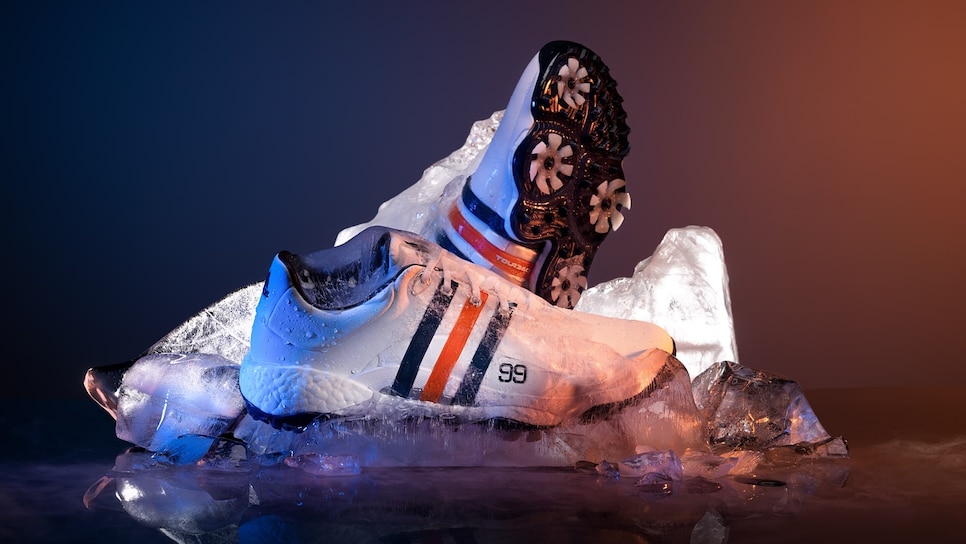 It's the collaboration every golf and hockey fan has been waiting for. Adidas is launching a shoe to celebrate two greats: Dustin Johnson and Wayne Gretzky. The limited-edition version of the Adidas Tour360 22 will be available Feb. 25. To celebrate the launch, the brand is also releasing a commemorative hat with Gretzky's "99" logo across the front. Both will be available at adidas.com.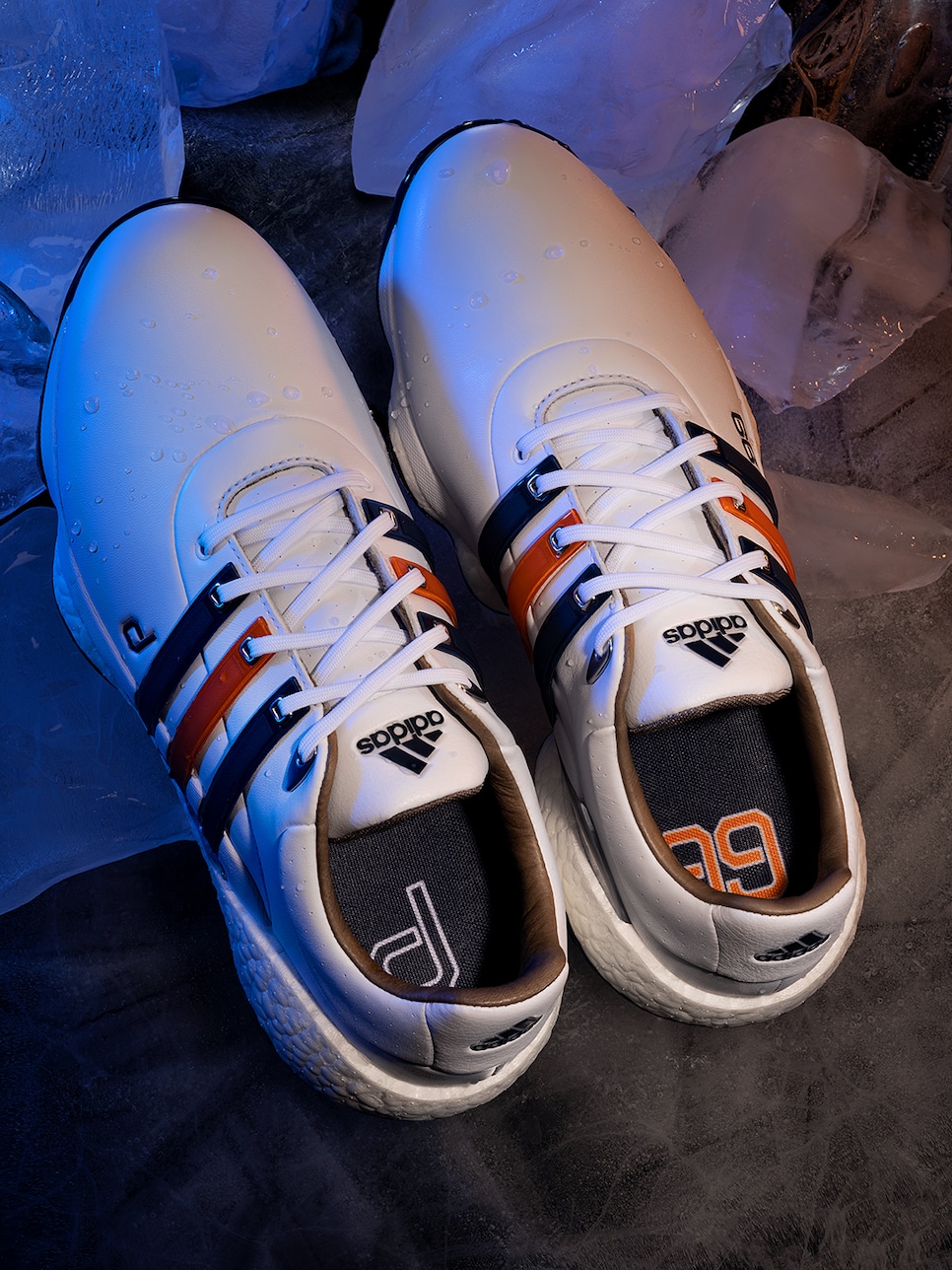 The shoe will also feature The Great One's retired NHL number on the side of the right shoe and sockliner. Orange and blue details across the shoe are inspired by the team Gretzky won four Stanley Cups with, the Edmonton Oilers.

"Dustin and I have played a lot of golf together over the years, so this is definitely something special," Gretzky said. "The adidas team did a great job to capture a piece of both of us with the design."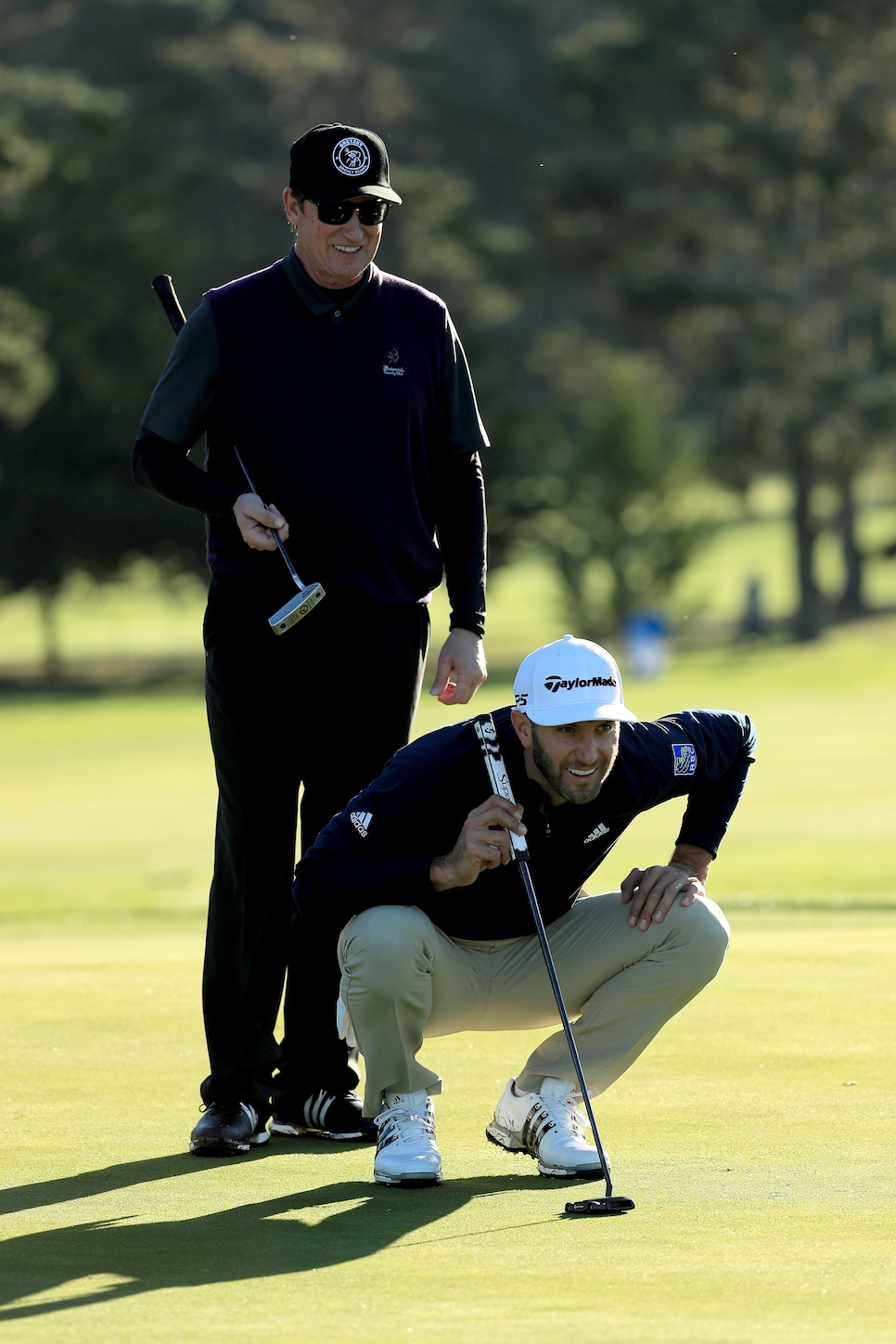 Gretzky and Johnson line up a putt on the first hole during the opening round of the 2018 AT&T Pebble Beach Pro-Am. The two are frequent playing partners in pro-ams.
Mike Ehrmann
On the left shoe and sockliner is Johnson's "DJ" logo. Adidas points to the navy details as a nod to one of his more familiar colors won during competition. The Tour360 22, released in January, is an updated version of the adidas' flagship Tour360 golf shoe. Expect to see Johnson wearing this shoe on tour and maybe even this limited-edition version of the shoe in some of those Pro-Ams he plays in with his future father-in-law.
More to consider:
"I've been part of some amazing collaborations with the adidas team over the years, but this one definitely goes to the top of the list," Johnson said. "Wayne is the greatest to ever play hockey and I know how much he loves golf, so to be there with him side by side on this limited edition TOUR360 22 is really cool."
Updates to the Tour360 include a shoe last designed to mimic the natural shape of the foot and provide a supportive connection to the ground to help generate more power in the golf swing. The midsole is packed with cushioning and a stability frame around the forefoot adding support and comfort. Upgrades to the traction system include a technology that injects cleats directly into the TPU base for a more precise spike system. The spikes are slightly larger than previous iterations of the shoe to disperse weight and prevent damage to greens.