Recovery Tools
Therabody releases wireless compression boots to speed up lower body recovery
*All products featured on Golf Digest are independently selected by our editors. However, when you buy something through our retail links, we may earn an affiliate commission.*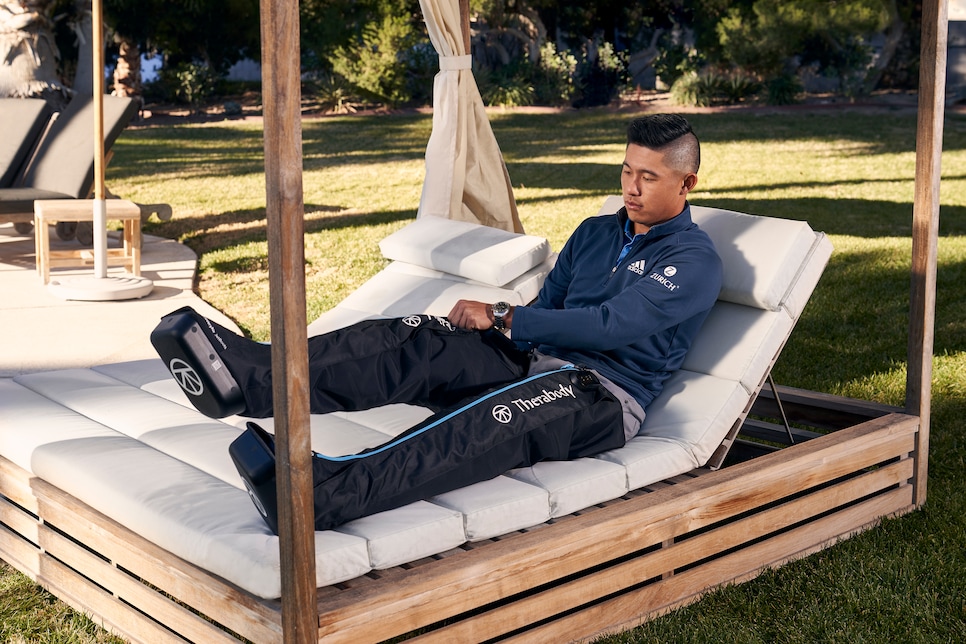 Although golf is not always considered a physically demanding sport, the time it takes the body to recover after walking 18 holes can be underestimated—particularly the lower body. To combat leg soreness and fatigue, professional golfers can be seen wearing large inflatable pulsating boots during their downtime. In a new effort to make this pressure massage technology more accessible and practical, Therabody—known for making the Theragun massage gun—has relaunched its compression boots with a new wireless option.

Three new products make up the Therabody RecoveryAir collection, all aiming to support lower body recovery and each coming with a variety features and at different price points. The "flush cycle" of these boots—meaning how fast they inflate and deflate—is just 60 seconds. Each model also is built with a "true negative gradient," which safely applies precise pressure that flows from the feet to the heart and vice versa. Meanwhile, a new seamless interior prevents bacteria from building up inside the boots and makes the cleaning process easier.
The technology behind the RecoveryAir collection, known as pneumatic compression, combines compression and massage—two popular techniques to speed up muscle recovery. Pneumatic compression has been proven in the medical world to prevent blood clots. According to the company, the air-filled leg-cuff design channels pressure to your lower body, flushing out metabolic waste, while increasing blood flow.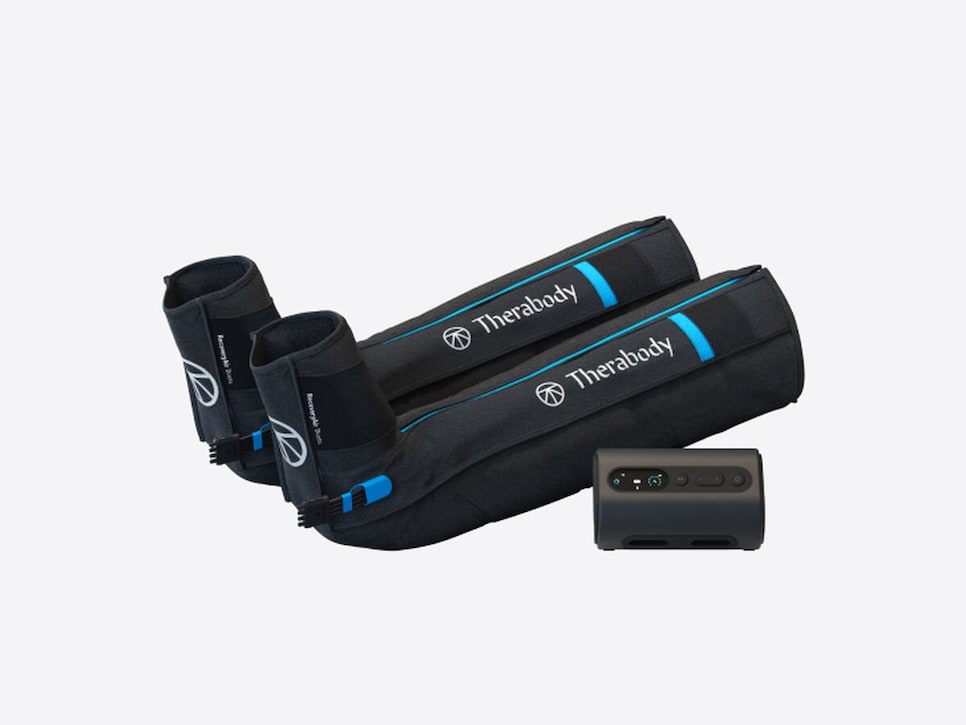 RecoveryAir Prime
The simplest model of the release is targeted towards the everyday athlete with easy-to-use functions. There are four time intervals available—20 minutes, 40 minutes, 60 minutes and continuous—with adjustable pressure ranges.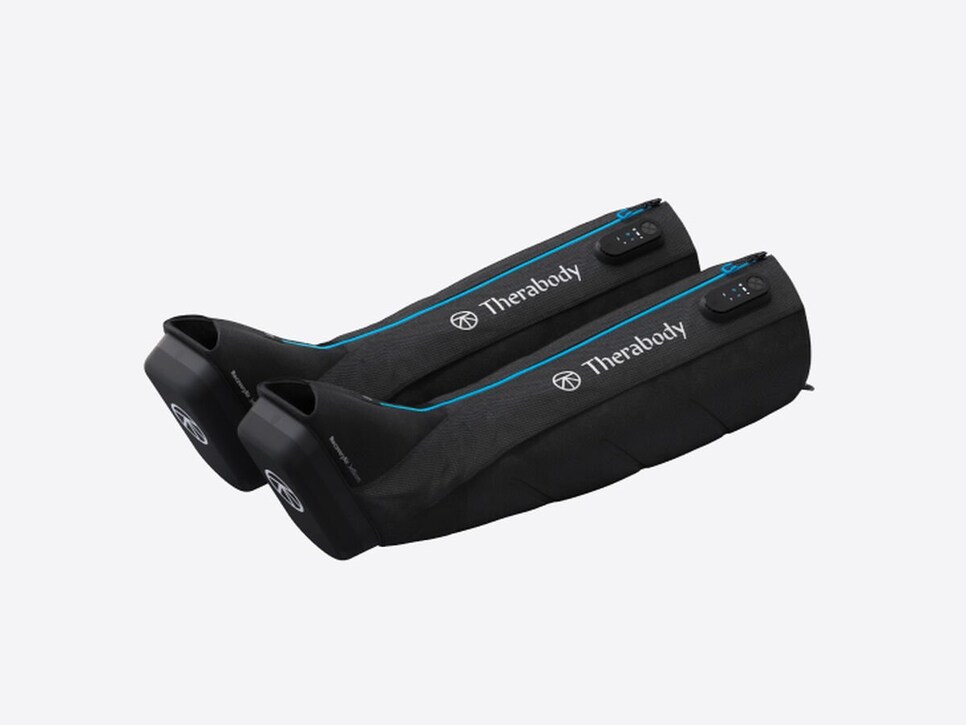 RecoveryAir JetBoots
The JetBoots, a slightly more advanced model, features a fully wireless construction compared to the Prime's plug-and-pump design. This product aims to provide pneumatic compression to the athlete on the go, with a 240-minute battery life. Plus, for every pair of JetBoots sold, Therabody will donate one of its pneumatic compression systems to various hospital break rooms around the world.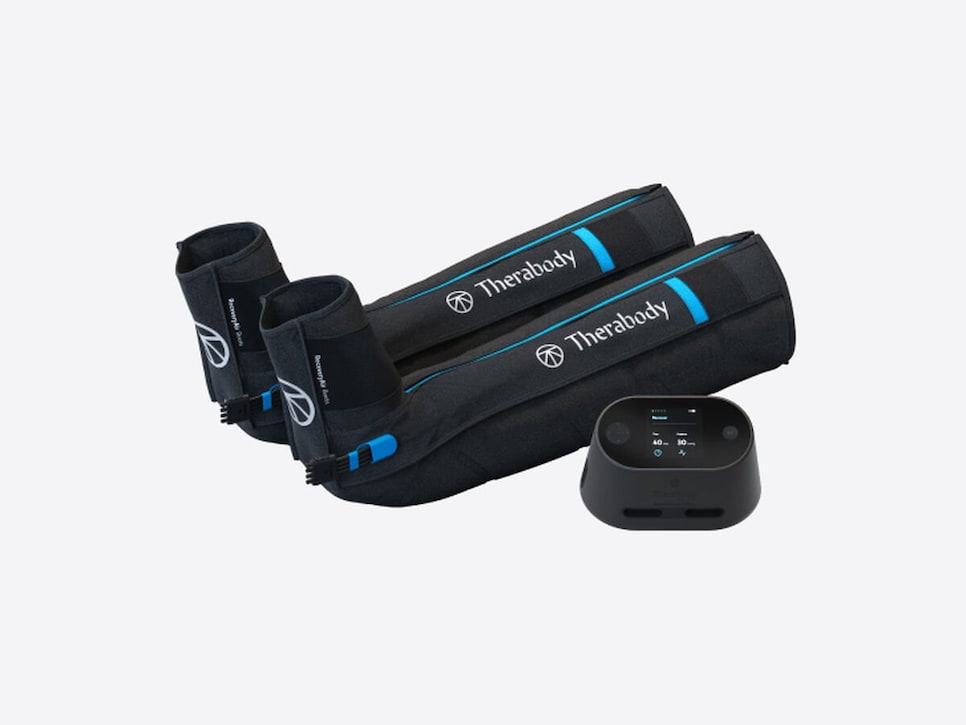 RecoveryAir PRO
The most high-tech product in the RecoveryAir line includes four specific programs: Warm Up, Recovery, Isolation and Interval, as well as an option to control your own recovery. Additionally, users can adjust the pressure delivered to specific chambers of the device to target problem areas.
Collin Morikawa, a Therabody Athlete and investor, says he takes the boots with him on tour and uses them between rounds.
"On-the-go recovery is vital to my routine," Morikawa said in a Therabody release. "Relief from everyday aches and pains are critical for me as an athlete, so I am thankful for products that allow me to passively recover while I decompress and recharge my mind."
Remember, it's important to always consult a doctor before experimenting with new muscle recovery techniques. Too much constraint on your limbs can be dangerous, so it is necessary to find the correct pressure unit for your body. This can take time to figure out, but it will help increase the effectiveness of the technology.