News
Dustin Johnson, Ted Potter Jr. tied for lead at AT&T Pebble Beach Pro-Am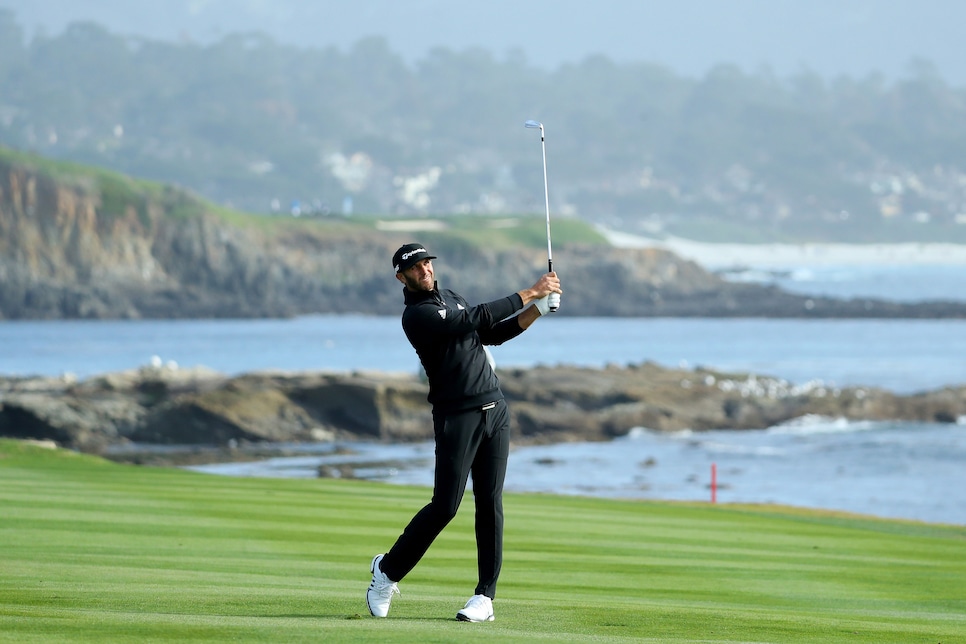 Warren Little/Getty Images
Dustin Johnson, not unexpectedly, soon was alone at the top of the AT&T Pebble Beach Pro-Am leader board on Saturday, when entirely unexpectedly a relatively obscure interloper overtook him.
Jason Day, meanwhile, quietly played himself into contention. Day, who won the Farmers Insurance Open two weeks ago, shot a three-under-par 69 at Pebble Beach Golf Links to get within two of the lead.
Potter, a left-hander whose lone PGA Tour victory came at the Greenbrier Classic in 2012, had nine birdies and an eagle to momentarily take a two-stroke lead before his late stumble.
Johnson went out in four-under-par 32 at Pebble Beach and appeared headed for his third victory in the event before the back nine tripped him up and he settled for a two-under par 70.
"Once we turned and came back into the wind from 11 to the house, the course definitely played pretty tough," Johnson said. "But it was still out there. I still had a bunch of chances. I just hit a lot of good putts that didn't go in and got out of position on a couple holes, which was the only time I made the bogeys, and it really was just from the second shots on those. I know where I can't hit it and I hit it there anyway. But tomorrow hopefully will be a little bit sharper."
Beau Hossler, who shared the 36-hole lead with Johnson, made four bogeys at Monterey Peninsula Country Club after played the first two rounds bogey-free. He settled for a three-over par 74 to fall into a tie for ninth.
Steve Stricker, who will turn 51 in two weeks, is three off the lead following a round of two-under 70 at Pebble Beach.
"I still feel like I'm capable of winning out here," he said. "Obviously, I've got to do a lot of good things to do it."