News
No double for Dustin Johnson, whose AT&T Pebble Beach Pro-Am partner Wayne Gretzky withdraws with back injury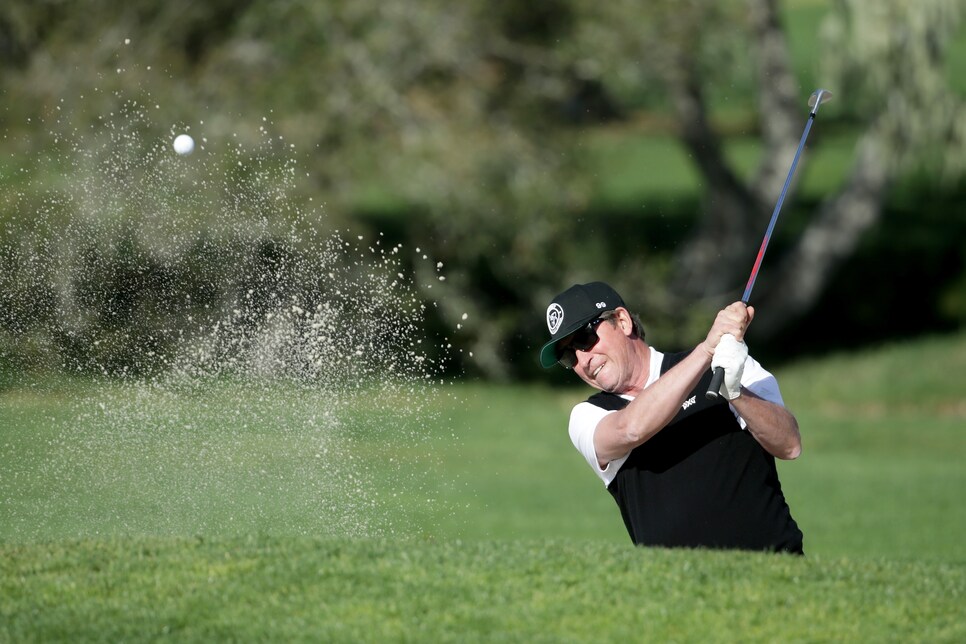 PEBBLE BEACH — As he jockeys for his third victory in the AT&T Pebble Beach Pro-Am, Dustin Johnson soldiers on shouldering the disappointment of a rare double no longer on the table.
Only 10 times has the tournament winner here also been a part of the first-place pro-am team, including Johnson turning the trick himself in 2009 with Joe Rice. The World No. 1 was in position to perhaps pick up a second bit of team crystal when he and The Great One, Wayne Gretzky, completed 54 holes in 26 under par, good for a tie for fourth heading into the final round at Pebble Beach Golf Links.
But Gretzky, the NHL Hall of Famer and father of Johnson's fiancee, Paulina Gretzky, pulled out shortly after the final-round pairings had been made, citing a bad back. That development makes Sunday's final group a threesome composed of Johnson and Ted Potter, Jr., who are tied for the lead at 14-under 201, and Potter's pro-am partner, Sean Kell, a 9-handicapper from Seattle who is CEO of A Place for Mom, Inc. Potter and Kell are currently T-6 at 23 under par.
A PGA Tour official said there was no further information on Gretzky's condition except that he pulled out with a back injury. Johnson and Gretzky combined to shoot a nine-under 63 Saturday at Pebble Beach.
Kevin Streelman and Arizona Cardinals All-Pro wide receiver Larry Fitzgerald lead the team competition at 29-under 186. Just 25 teams make the cut. Tim Finchem, the former PGA Tour commissioner, partnered with Billy Horschel and tied for the 25th and final spot at 19 under par, but lost in a tiebreaker.