The Loop
Diego Maradona is dead, but the greatest highlight in sports history lives on forever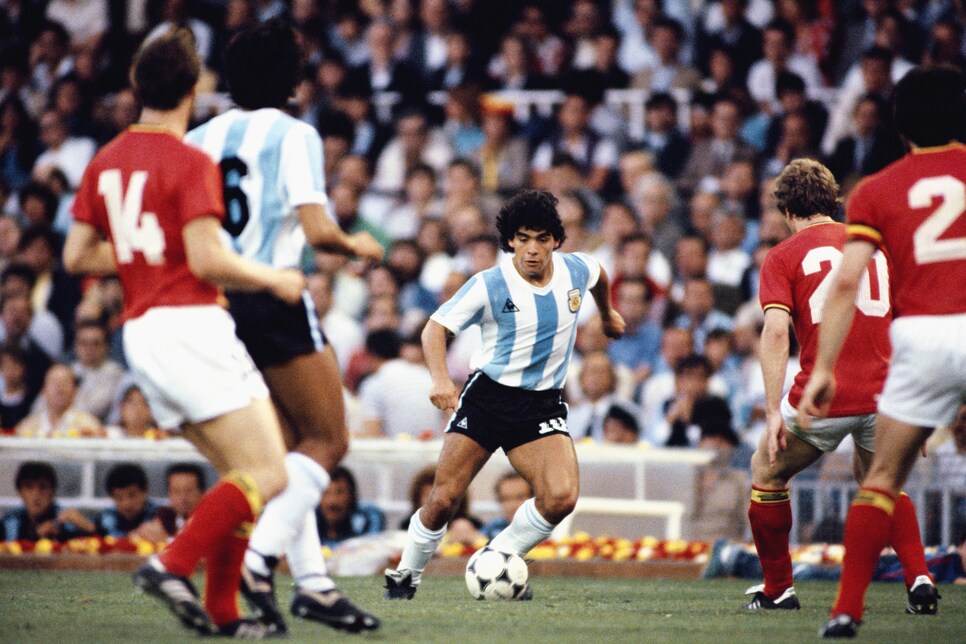 Admittedly, I know very little about soccer—which you can probably tell just from the fact I use the term soccer. I've heard of Diego Maradona, and I've heard of the "Hand of God" and the "Goal of the Century." I did not know both of those things happened in the same game, however, until I just looked it up. Talk about a wild game!
It's the latter that is getting a lot of play on Wednesday after the sad news that Maradona passed away at the age of 60. But while the Argentina legend is dead, the greatest highlight in sports history lives on forever. And I say that as someone, again, who isn't a big soccer, sorry, FUTBOL guy.
You don't have to be one, though, to appreciate Maradona's greatness as he shreds England's entire defense during the quarterfinals of the 1986 World Cup. And you only need a heart to listen to Victor Hugo Morales' empassioned commentary to get chills—and maybe even a few tears.
If you haven't seen this, watch and listen. And if you have, watch and listen again. It's incredible.
There are so many highlights apart from the actual highlight. Morales apologizes for crying, calls it the best play ever, asks what planet Maradona came from, and thanks God, "for futbol, for Maradona, for tears, for this." Just a fantastic clip.
RIP, Diego. And this Thanksgiving, we're especially thankful for the amazing moments that sports can produce—no matter what sport you're into.