Bad Life Decisions
Milwaukee Brewers reliever gets drunk and punches wall while celebrating postseason berth, will now miss postseason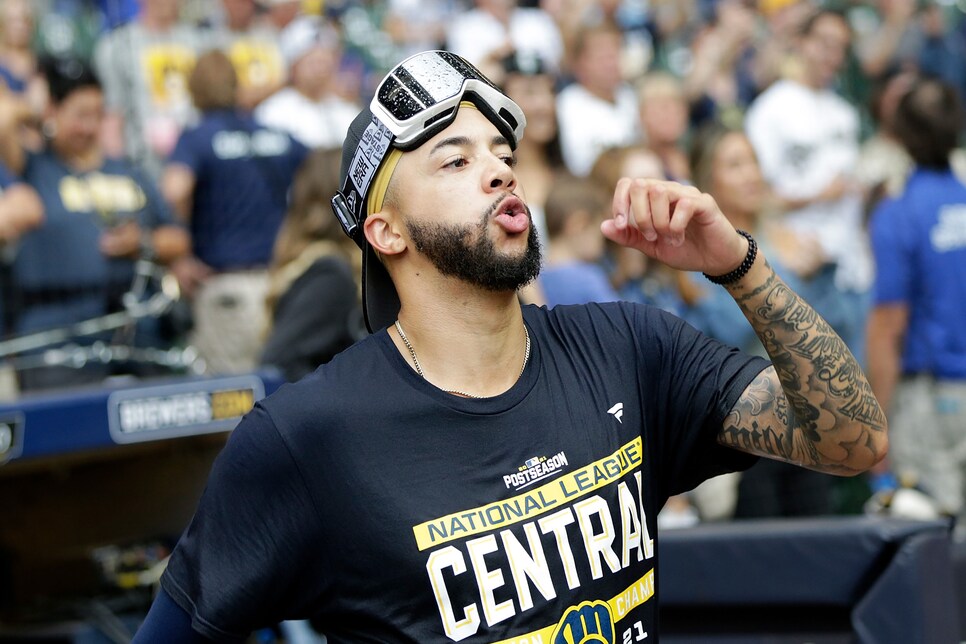 Regret is a poisinous human emotion (yes this is a baseball article, hang in there). As a species, we spend way too much time and energy lamenting what could have been, instead focusing on making better decisions in the here and now. More often than not regret just ends up begetting more regret, and on the pointless cycle goes. Some things, however, are worth looking back in anger on, worth kicking yourself over, worth dwelling on, at least long enough to learn the lesson. Enter Milwaukee Brewers set-up stud Devin Williams, who is now set to miss the 2021 postseason after he got drunk and punched a wall celebrating, you guessed it, making the 2021 postseason.
Regret? Regret doesn't even begin to do it justice.
Williams' punch, which he admits was thrown not out of joy but anger, broke his pitching hand, landing him on the IL. Brewers president of baseball operations David Stearns told reporters that Williams will need to have a plate surgically placed in his hand to repair the fracture and will likely "miss the remainder of the season."
Williams' response was a simple one:
"If I could take it back, I would."
Williams has 2.50 ERA and 1.18 WHIP in 54 innings pitched for the NL Central champs. He's been an important late-game stop-gap for the Brew Crew all season and his absence will hurt. But not more than Williams ego (and hand) currently are. That much we know for sure.