You learn something new everyday
Another NFL tie, another bunch of players learning about NFL ties for the first time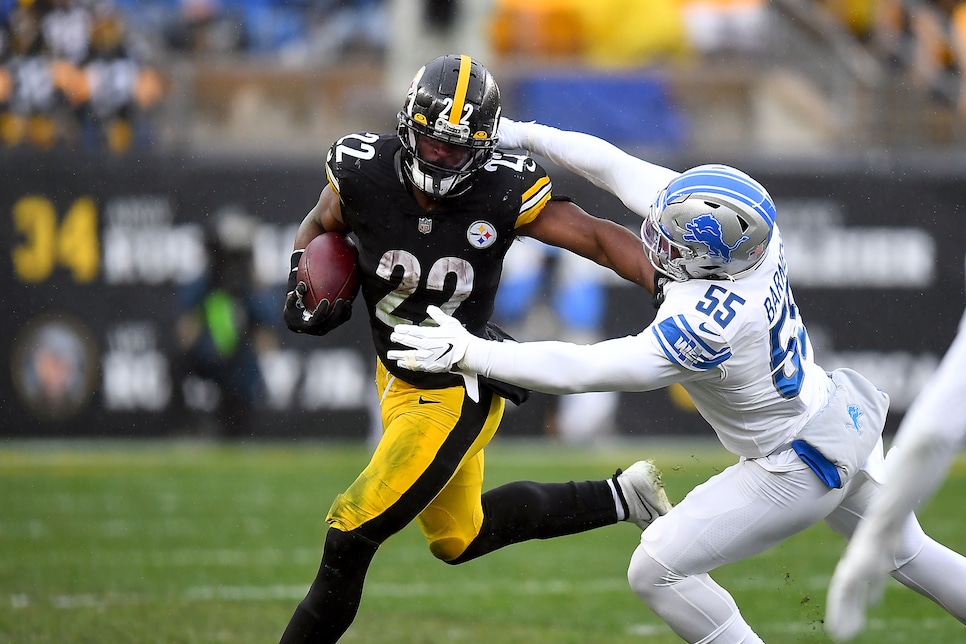 On Sunday at a sloppy Heinz Field, the Pittsburgh Steelers and Detroit Lions played not one, not two, not three, not four, but five quarters of abysmal football. In the winless Lions' case, it was more of the same, with Jared Goff mustering 114 yards of passing in his third touchdown-less game in his last four starts. In the Steelers' case, it was another show of inconsistency and also proof that Mason Rudolph, who started the game in lieu of the injured Big Ben, is not the post-Roethlisberger answer in Pittsburgh. When the final whistle mercifully blew, both teams got what they deserved, which was nothing.
That final whistle came as a surprise to some, however. Not the amateur armchair warriors watching at home, either. We're talking about the guys who get paid a king's ransom to play a kid's game who could not believe it when they learned that NFL ties are, in fact, a thing.
One guy not knowing about NFL ties is understandable. We all have our blind spots, after all. But according to Lions' second-year running back Godwin Igwebuike, it wasn't one guy, it was, like, a lot of guys.
"It's nuts," he told reporters. "I'm back there like, 'Yo, how many overtimes can we do?' And they're like, 'Three' ... I hear, 'Two, one,' and we were like, 'Yo, whatever's going on, we're about to just put our all into it.'"
So let's get this straight: According to multiple sources on the Lions bench, the game wasn't over ... and head coach Dan Campbell may or may not have been one of them ...
"I'm in this twilight zone," he said after the game. "I don't know what this is."
Needless to say, the NFL is going to have to send out a memo. Should be a pretty simple one:
THERE ARE TIES. COME ON. WE'VE BEEN OVER THIS.
Or maybe the players should just the heed the words of the great Axl Rose:
Nothing lasts forever in the cold November rain … not even football.