News
Despite massive audience for Tiger Woods-Phil Mickelson match, Turner likely lost millions on pay-per-view snafu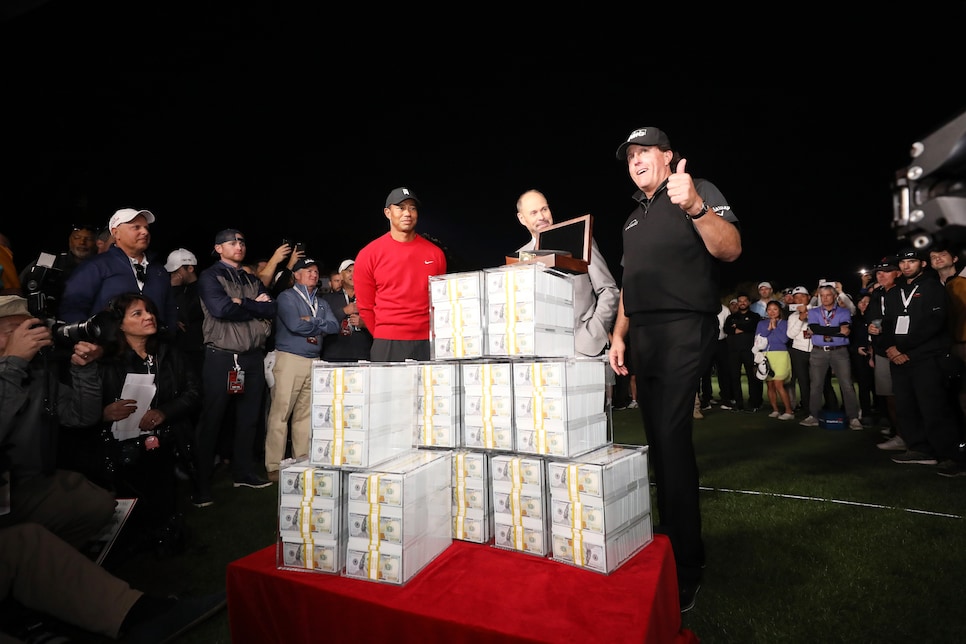 In an interview with the Sports Business Journal, Turner president David Levy said there were 750,000 unique video views logged, and 55 million minutes consumed on B/R Live for "The Match." But the glitch that made the pay-per-view event free to watch potentially cost Turner a $10-million total, according to SBJ.
"We are in this for the long haul," Levy said. "We don't have all the facts and figures, but based on early indications, total audience for the match surpassed expectations across all of our platforms."
However, with the strong likelihood that the Tiger vs. Phil match will be the first in a series of matches between the two icons, as well as other tour players, the sentiment that the match was a successful experiment for Turner is not surprising. If it can also retain rights to broadcast subsequent matches, it seems like a win for the company. And Levy said Turner sold sponsorships to AT&T, Audi, Rolex, and Capital One, which sponsored the match, which was unexpected revenue to recoup the losses of the subscriptions. "All the sponsors want to come back," Levy told SBJ. "They all were extremely happy with the event and the coverage."