News
Comcast, Spectrum to issue refunds for Tiger Woods vs. Phil Mickelson pay-per-view match following technical failures (Update)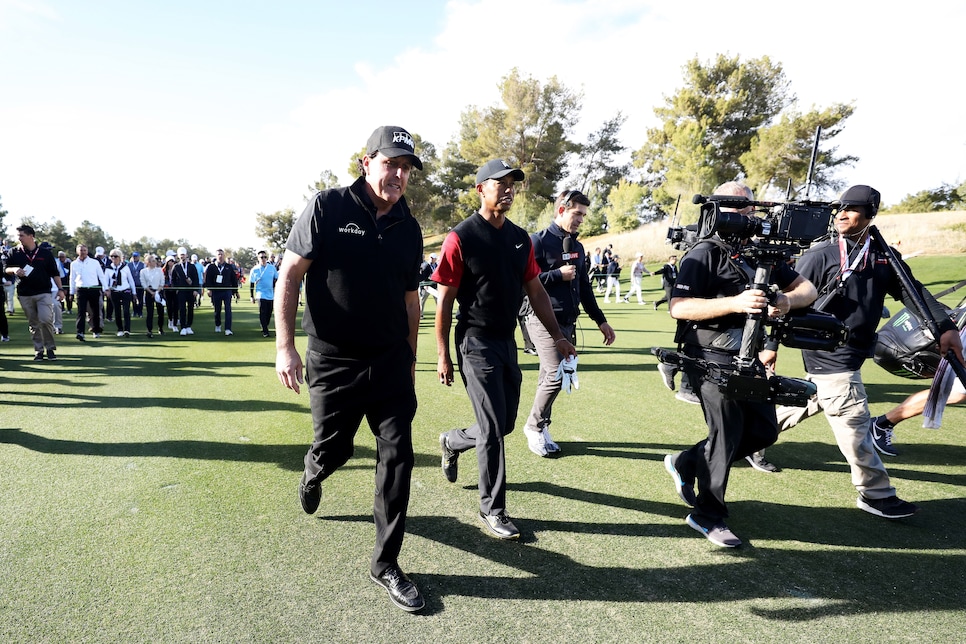 The Tiger Woods-Phil Mickelson showdown a Shadow Creek was a spectacle, in every sense of the word, on Friday. At least to those that saw it.
A contingent of viewers were unable to watch the pay-per-view event, receiving error messages on their screens following their purchase. As technical issues mounted, officials at Turner, which was in charge of the distribution of The Match, eventually made the decision shortly before 3 p.m. to change the B/R Live login and allow viewers to receive the feed for free.
This dynamic further incensed customers who had paid $19.99 to see the two Hall-of-Famers battle.
On Saturday, at least one provider, Comcast, is offering a refund.
"Comcast will proactively issue a $19.99 credit to any Xfinity TV customer who purchased 'The Match' pay-per-view event," the company said in a statement. "We hope Turner and Bleacher Report will do the same given that the event was made available by them for free on The Bleacher Report website."
Turner and Bleacher Report have not yet made any indication if they will follow suit.
UPDATE 12:30 p.m.: According to ESPN, Spectrum will provide its customers a credit for any issues involved with the Match.