The Loop
Derrick Henry rips off the greatest run in NFL history...probably maybe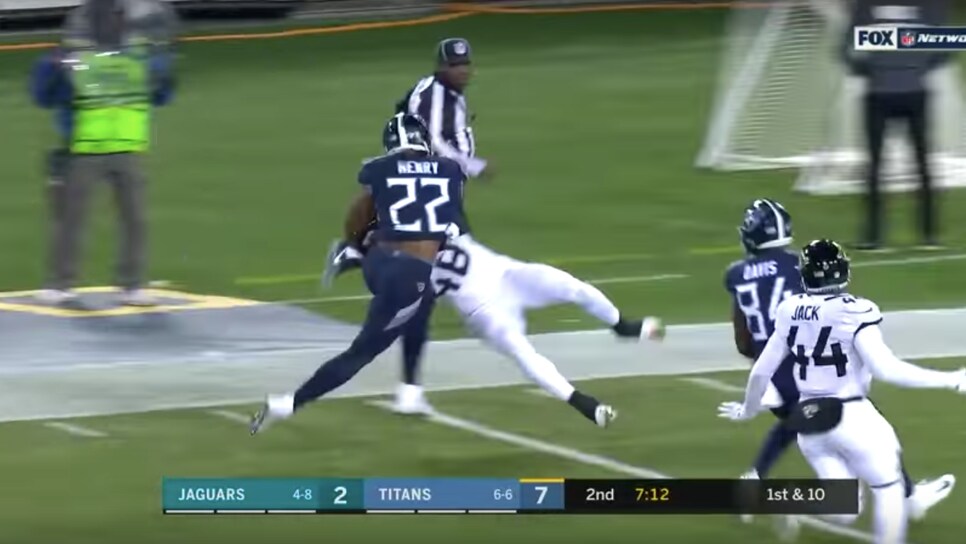 What's the best run in NFL history? Chances are you haven't thought about it too much, especially as the running back position has slipped into irrelevancy and expendability. There's Tony Dorsett's benchmark 99-yarder...
...but on Thursday night, a new contender stepped into the ring. His name? Derrick Henry. Up by the VERY Jaguars-Titans score of 7-2 midway through the second quarter, the former Heisman winner took the handoff at the one yard line and proceeded to stiff arm the entire Jaguars franchise from existence. Rumbling 99 yards and breaking four tackles, Henry conjured visions of Dorsett and Lynch all at once, turning in perhaps the greatest NFL gallop ever in the process. Let's go to the tape:
Henry finished the game with 238 yards and four TDs on 17 carries, good enough for a whopping 14 YPC and the single highest fantasy total of a season that also seen the emergence of Patrick "Air Raid" Mahomes. The run, and subsequent 30-9 beatdown, also propelled the Titans to 7-6 and back into the AFC Wild Card picture, which is probably for all three Titans fans currently reading this.
And yet, despite all of that—despite three universe-bending stiff-arms and the iconic NFL moment unfolding before him—Joe Buck still managed to make the whole thing sound like a grass-growing race. Never change, Buck. Never change.