The Loop
Grab your cocoa, Michigan-Minnesota and Kansas City-Denver could both be snow games this weekend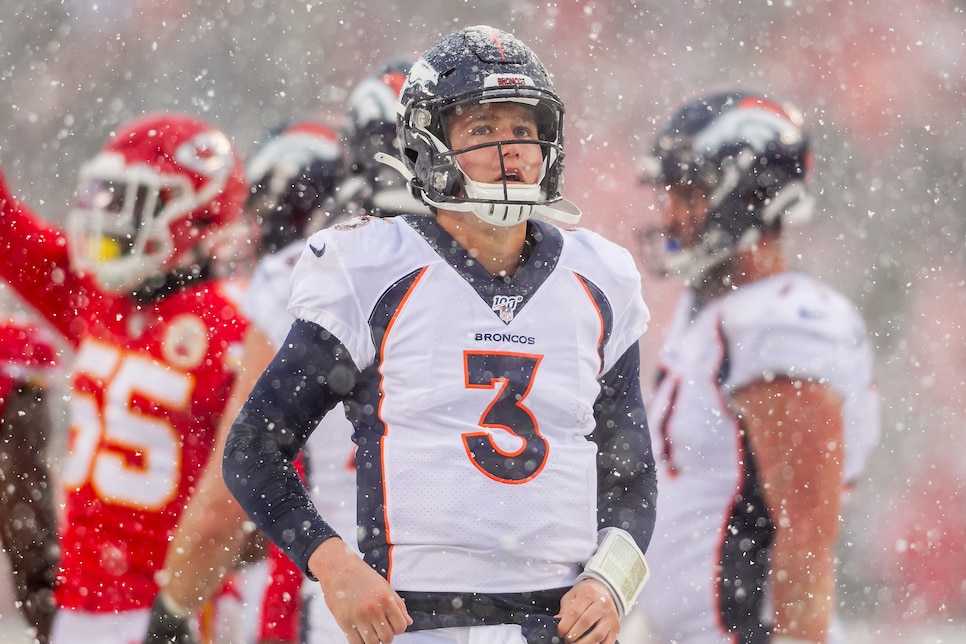 Something interesting is brewing over the Canadian Rockies right now. A massive system of arctic temps, precipitation, and other winter-y goodness that's set to smash records like empty beer cans as it makes its way east over the weekend. Overnight lows on Saturday in Montana could plunge toward zero, nearly 40 degrees below seasonal averages. Snowfall, ranging from innocent flurries to accumulations of up to 18", could follow, blanketing much of the Rockies, Upper Midwest, and even some portions of the Southern Plains under a premature blanket of white. If you're a weather guy or gal, this is pretty exciting stuff. If you're a football fan, it's a FREAKING WHITE-KNUCKLE THRILL RIDE SPADE MOUNTAIN SPECTACULAR YEE DAMN HAW!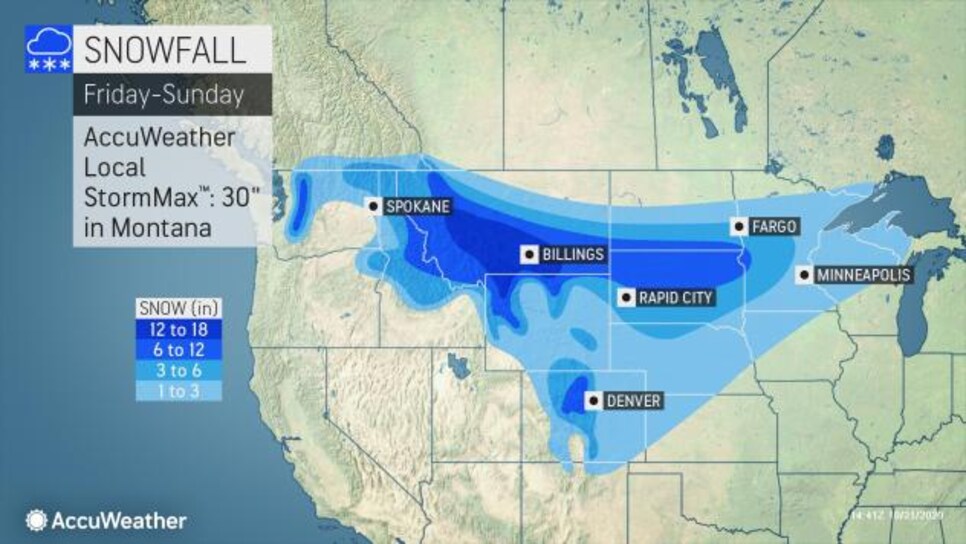 That's right, folks. If there's a football game happening between Minneapolis and Missoula this weekend, there's a very real chance it's going to be a snow game, and guess what? There are some very good football games happening between Minneapolis and Missoula this weekend. First of all, the Big Ten returns and we can't think of a better welcoming committee than frozen turf, endzone snowbanks, and the glow of hot breath meeting cold air. One of the weekend's marquee matchups—#18 Michigan at #21 Minnesota under the lights on Saturday night—lies right in the storm's path. Clouds build in throughout the day on Saturday, and by the time kickoff rolls around, temps will be hovering in the low 20s. 1-3" of snow is expected overnight, so there's a very real chance that by the third quarter, some good old fashioned white stuff will be coming down. You would unironically love to see it.
And that's just the half of it. Some 913 miles southwest (yes, this is a BIG KAHUNA of a storm), Denver could be getting slammed with over six inches of fresh powder, just in time for the arrival of Patrick Mahomes and company at 2:25 p.m. MT on Sunday. Like Minneapolis, temps should be barely north of 20 come kickoff, with an 85% chance of morning snow just starting to taper off. Still riding the momentum of a road win in Foxborough last week (how often have we said that in the past twenty years?), Mother Nature might provide just the assist the Broncos need to steal one from the Chiefs and claw themselves back to .500. On a damp, nasty night in Buffalo on Monday, however, Andy Reid proved he's not afraid to run the rock, handing it to Clyde-Edwards Helaire 26 times enroute to victory. Now Le'Veon Bell's in town and suddenly the 2020 Chiefs look like 2019 Ravens. Needless to say, if CBS doesn't give this one to Nantz and Romo, we riot.
So grab your mittens, whip a toddy or six, and curl up in front of the roaring blaze of your 62" Sony 4K. Winter football has come early and you might as well embrace it.