Tour Life
Danny Lee shows off new custom Porsche, and yes, life is still good on the LIV Golf circuit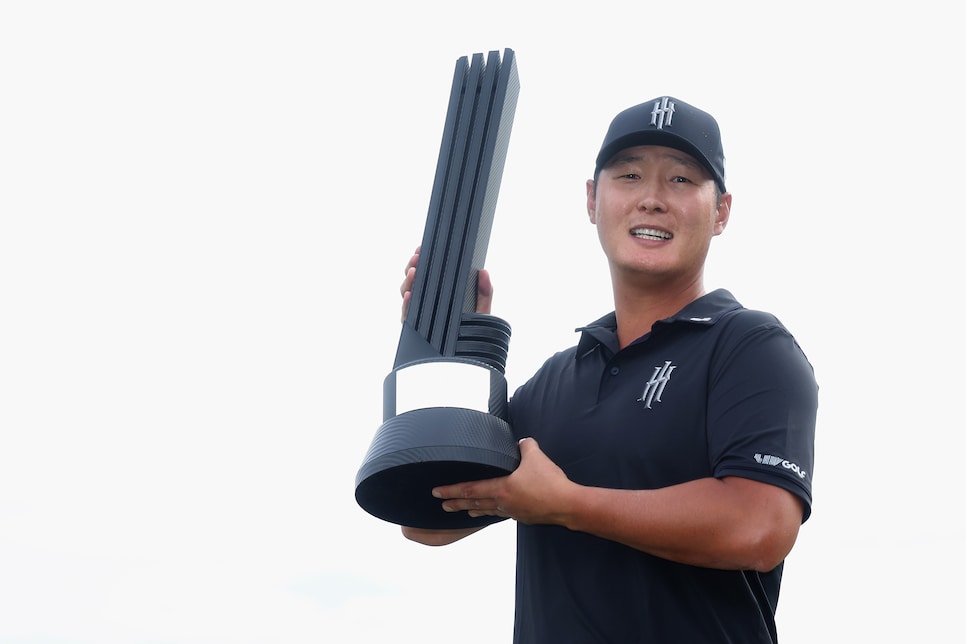 Danny Lee received an early Christmas present over the weekend. And with LIV Golf's long off-season just getting started, he'll have plenty of time to break it in.
That's because the 2008 U.S. Amateur champ and former PGA Tour winner just had a spiffy Porsche delivered. And, understandably, he couldn't wait to show it off. Have a look:
I don't know anything about cars, but that thing looks pretty sick. And like it probably goes a tad faster than my 2017 Subaru Legacy.
From the comments we gather that it's not Lee's first rodeo with the Germany luxury car. Fellow LIV player Pat Perez mentioned Lee's lime green Porsche and Lee responded, "You didn't like that color so I switched to new one." Must be nice.
And, yes, life is good on LIV Golf still. Lee won LIV's second event of 2023 in Tucson back in March, but, well, that's about it. Even with winning one of LIV's 14 events this season, the 33-year-old only finished 29th on the tour's money list as he didn't have another top-20 finish (against fields of only 48 remember) in any other start.
It's also not like he was raking in a lot of extra money playing for the last-place Iron Heads. Yet even with that one good week, Lee still made about $6 million in just individual prize money. Again, it helps when you make $4 million for winning a single tournament, and now he's treated himself to a new ride. (Lee thanked LIV in the comments because he knows where his bread is buttered, or, in this case, where his fancy sports cars are manufactured.)
Anyway, enjoy it, Danny. Oh, and drive safe out there.