Crash and Burn
A trashed car with a VIN reportedly matching Patrick Reed's Masters Porsche just sold at salvage auction
Dear Internet reader, can we interest you in more potential Patrick Reed subterfuge on this fine spring morning? You bet we can!
A trashed vehicle that looks very much like Patrick Reed's custom Masters-themed Porsche 911 GT2 RS appeared at salvage auction this week, sending golf sleuths into hysterics. Even the first 10 digits of the VIN match those on Reed's original vehicle, as The Drive reports. We don't know for certain that this is the 2018 Masters champ's former whip. Nothing in life is 100%—some people can't even agree on whether or not the earth is round—but if it looks like Patrick Reed's Porsche and talks like Patrick Reed's Porsche, well, you know how the saying goes.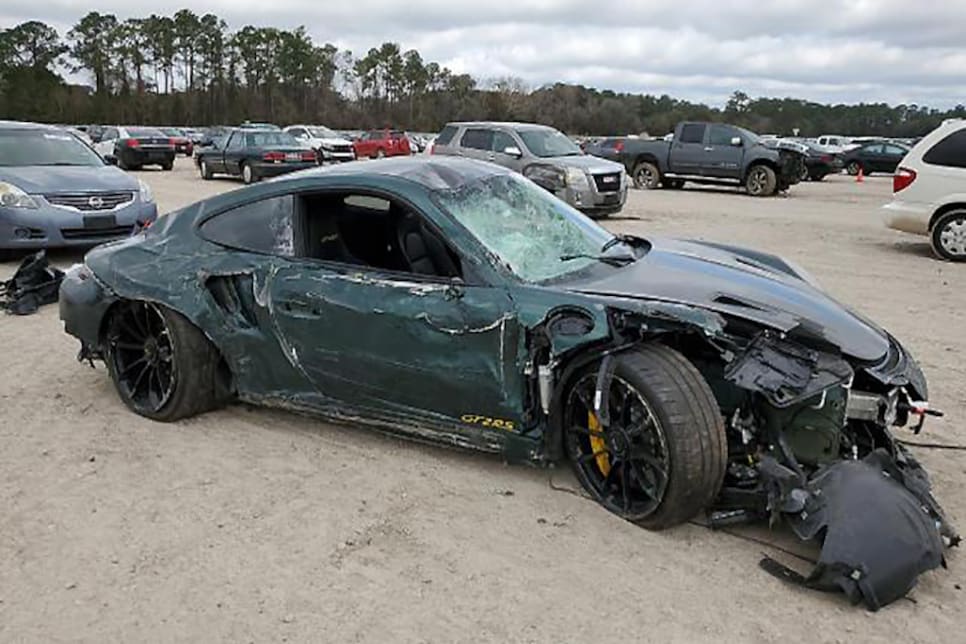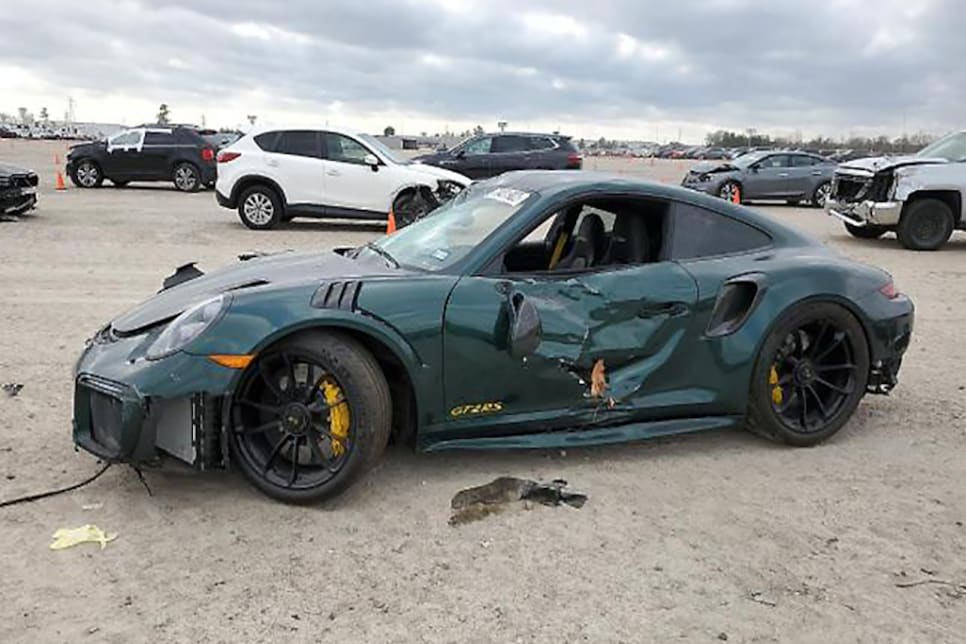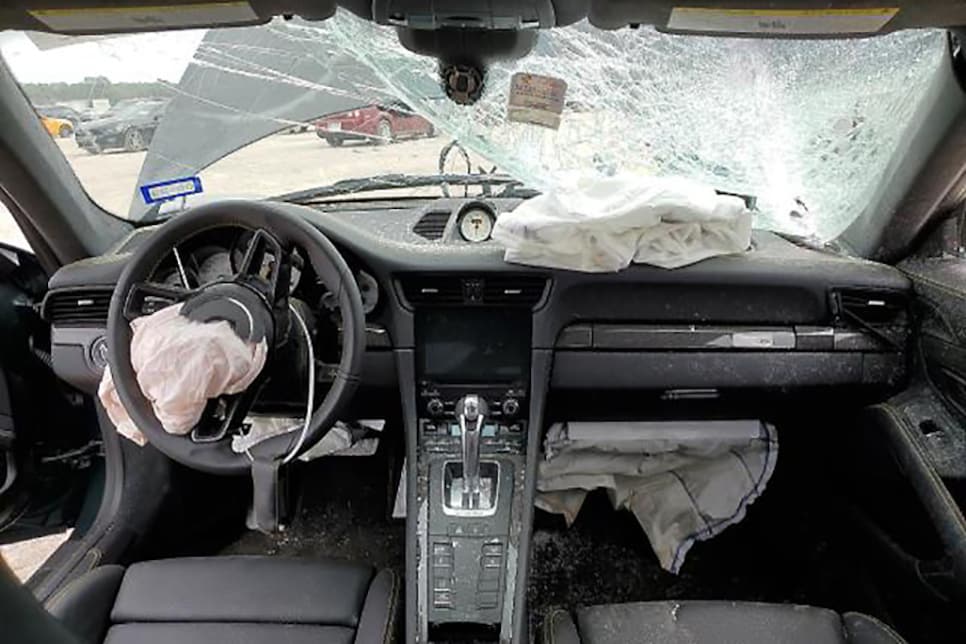 For reference, here's Reed's Porsche, which he took delivery of in 2019.
We don't know what happened to the $450,000 supercar with Masters yellow brake calipers and stitching and we won't speculate, but we do know that whoever was behind the wheel when things went sideways wasn't there for very long. The wreck occurred with just 361 miles on the odometer, making the car practically brand new off the lot.
That said, there is one silver lining to this totaled tale: Despite its condition, the car reportedly sold for $132,000 at salvage auction. Who knows, with a little love (and a lot of elbow grease), it may one day live to see Magnolia Lane itself.