Stats
The crazy stat that shows why Dylan Frittelli was this year's Bryson DeChambeau on the PGA Tour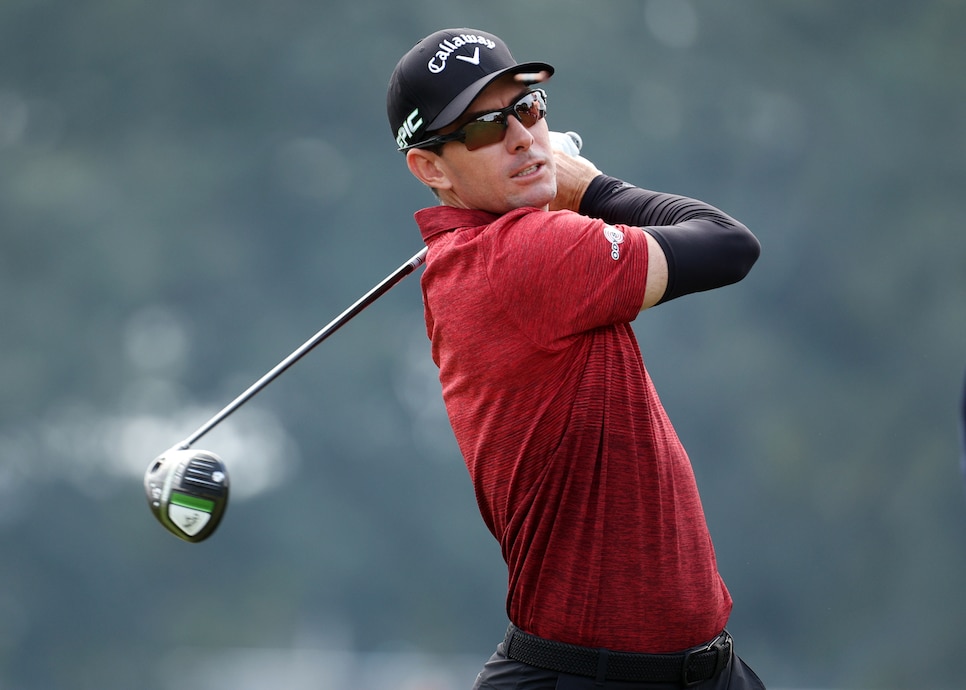 The questions started coming moments after Dylan Frittelli grabbed a share of the first-round lead at the 2020 Masters. Reporters at Augusta National were interested in how the South African played that day, but more so why he suddenly seemed to be hitting the ball so much farther.
"I think I just hacked the ShotLink system and managed to change all the numbers," Frittelli joked last November. "That's probably what it is, right?"
But seriously, Frittelli was well aware that he had picked up some serious distance after putting in a lot of work in the gym. And not surprisingly, he was feeling pretty darn good about it.
"It's really made the game more enjoyable for me," Frittelli continued. "See, Phil over the last year, two years, and say, 'Oh, I'm hitting bombs and stuff,' and he's having fun. It actually is really fun."
Frittelli, the 2019 John Deere Classic champ and a two-time European Tour winner, continued to hit bombs for the entire season, making the biggest distance jump on the PGA Tour. And it wasn't even close.
Check out this graph that shows the tour's biggest gainers (and losers) from the 2020-2021 season and the 31-year-old really stands out: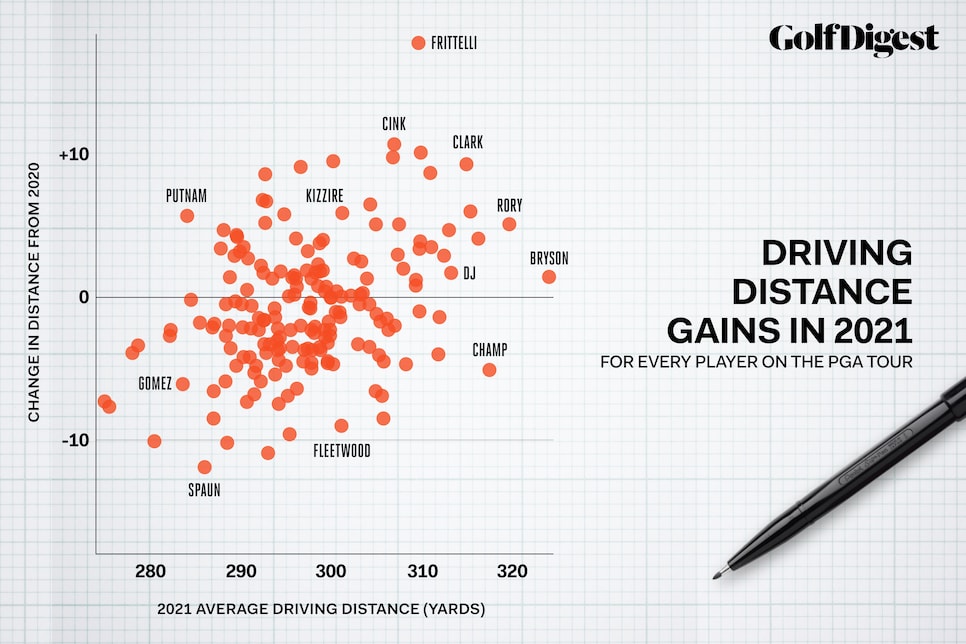 And a look at this chart shows just how much of an edged Frittelli picked up on everyone. His 18-yard gain from the previous season was an increase of seven yards more than anyone else: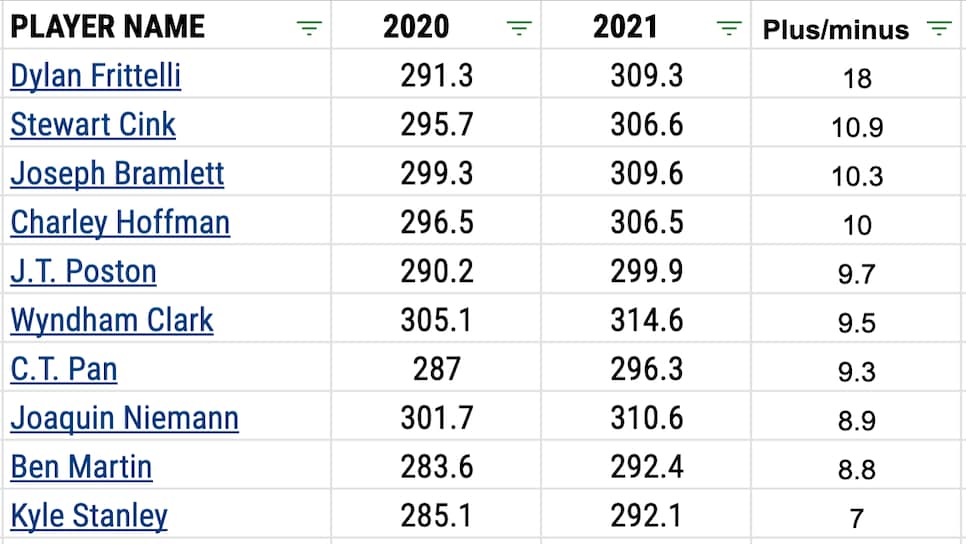 Also jumping out is Stewart Cink, who made a leap of 10.9 yards per drive at age 48. Cink won twice this past season after previously not having a win since the 2009 Open Championship.
Since 2000, Frittelli's increase is the seventh-biggest on tour, a list that's led by Brett Quigley's 22.1-yard gain from 2000 to 2001. But of those players on that list, only Bryson DeChambeau, who famously gained nearly 20 yards the previous season after bulking up, also made the jump from an average of more than 290 yards like Frittelli.
With his 309.3 average, Frittelli ranked 18th on tour last season. DeChambeau led the way for a second consecutive season at 323.7 yards. Here's what he told us about becoming one of the longest hitters on tour:
Frittelli previously said he began focusing on picking up speed at the end of the previous season with strength and conditioning coach Nic Catterall.
"We had a sitdown at the end of last season, and I basically said to him, I'm way stronger. Why am I not hitting it further?" Frittelli, who also switched to a longer driver, said at last year's Masters. "So we kind of came up with a plan, and a slightly longer driver was part of it, but then also doing some speed training. Strength, power, that's cool, but if you don't use that to create speed on the driver, it's pointless. So we did a lot of that the last two, three months now, and I've managed to pick up five, six miles on my driver."
Of course, there's a flipside to this. Here are the 10 golfers who lost the most distance off the tee last season: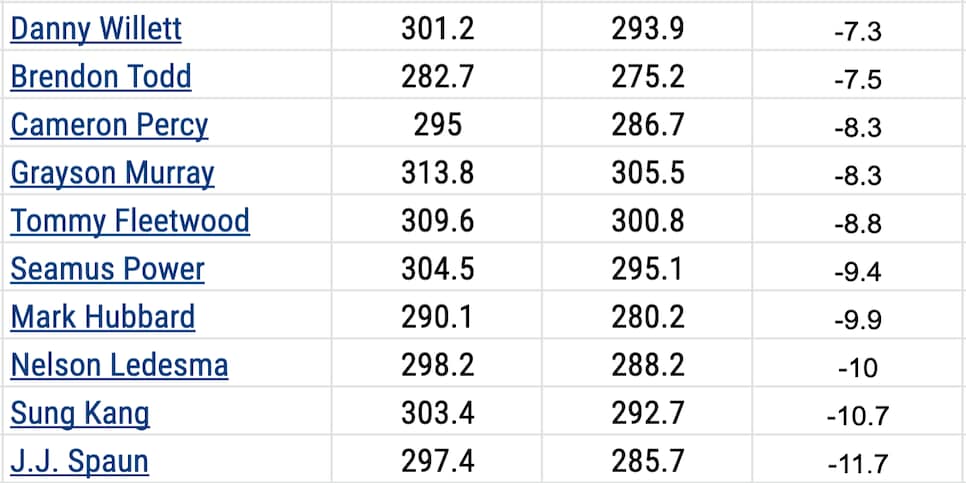 Some of these guys might want to call Bryson—or Dylan—for some tips.