Fighting Words
Bryson DeChambeau mocks Brooks Koepka's recent play ahead of their match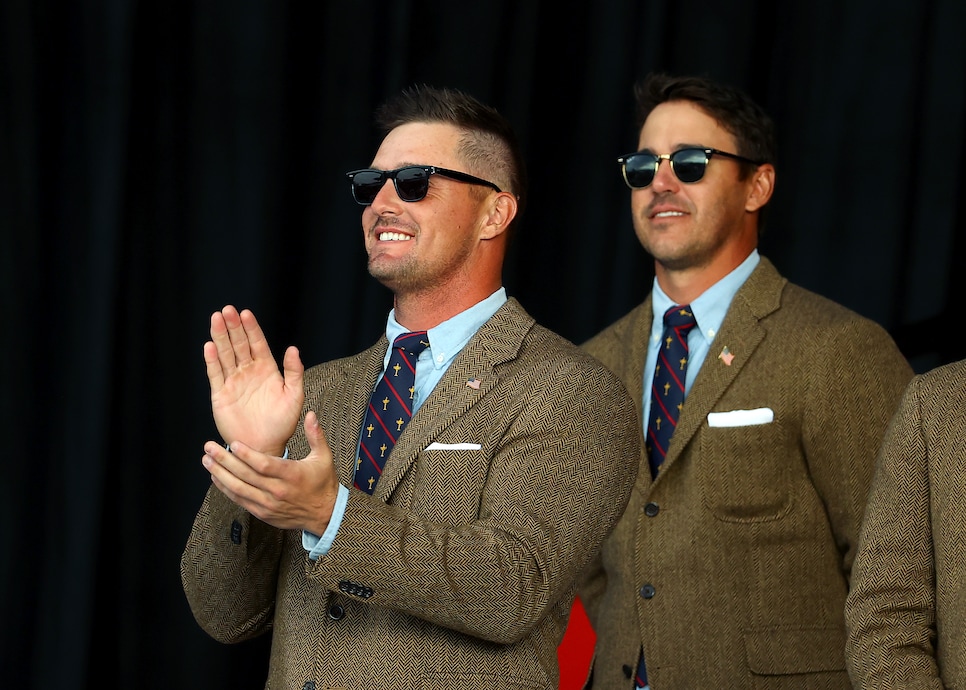 Officially, the made-for-TV match between Bryson DeChambeau and Brooks Koepka doesn't start until next week. Unofficially, Bryson already took a 1-up lead.
DeChambeau delivered quite a dagger on Wednesday to get the trash-talking (re)started between the PGA Tour's top feud. Brooks hasn't been playing well of late, missing his last two cuts. And, well, Bryson let him know about it:
Ouch. And you thought they made up at the Ryder Cup.
Of course, we expected some banter between the two to drum up interest in the Nov. 26 12-hole exhibition in Las Vegas on TNT. And yes, it's always PIP szn.
Still, to kick a man while he's down? A man whose struggles reached the point of resorting to a recent night range session? And to use that man's infamous eyeroll that was directed at you against him? That's pretty rough. Rough enough to even seem pretty genuine.