The Loop
Connor McDavid is not the same species as the rest of us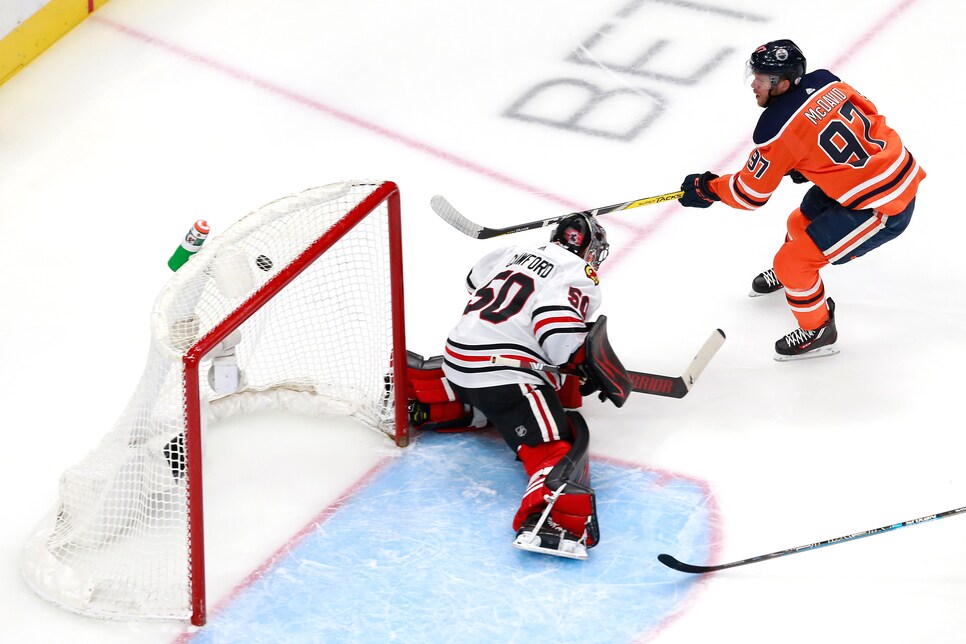 In the NHL, THE superstar right now is Connor McDavid. Yes, Sidney Crosby is still playing at an elite level, and so are the likes of Alex Ovechkin and Patrick Kane. But all three of them are on the back nine of their careers, while McDavid is just 23 years old and already in the conversation for being one of the 10 greatest players ever.
If that sounds outlandish, it shouldn't, and goals like the one he scored on Monday night only further cement his already legendary status. Well, actually, he had three goals, but the second one is the one that had the hockey portion of the internet absolutely buzzing. Enjoy:
Not to get all weird, but this goal is legitimately breathtaking. First off, his hand-eye coordination to not only basically catch the puck with his stick in mid-air, but to perfectly deflect it to himself so that he could keep moving forward at TOP speed. He then burns Chicago Blackhawks defenseman Olli Maatta to a crisp, and then effortlessly flips a backhand over the left shoulder of two-time Stanley Cup-winning goalie Corey Crawford. Finally, he tops it off with an A+ celly in stride, almost like the entire play happened in one motion. It's filthy. It's disgusting. It's not human. This man is not the same species as us:
Side note - why does everything look even more incredible in GIF form? I don't get it.
Anyway, I guess that whole "McDavid got faster during quarantine" thing wasn't bullsh*t. It's apparently true and it should absolutely terrify the rest of the league. If only Edmonton had an elite goalie between the pipes, then this team might have a real shot at the Cup.