News
Collin Morikawa's reason for not setting "goals" will make you feel woefully inadequate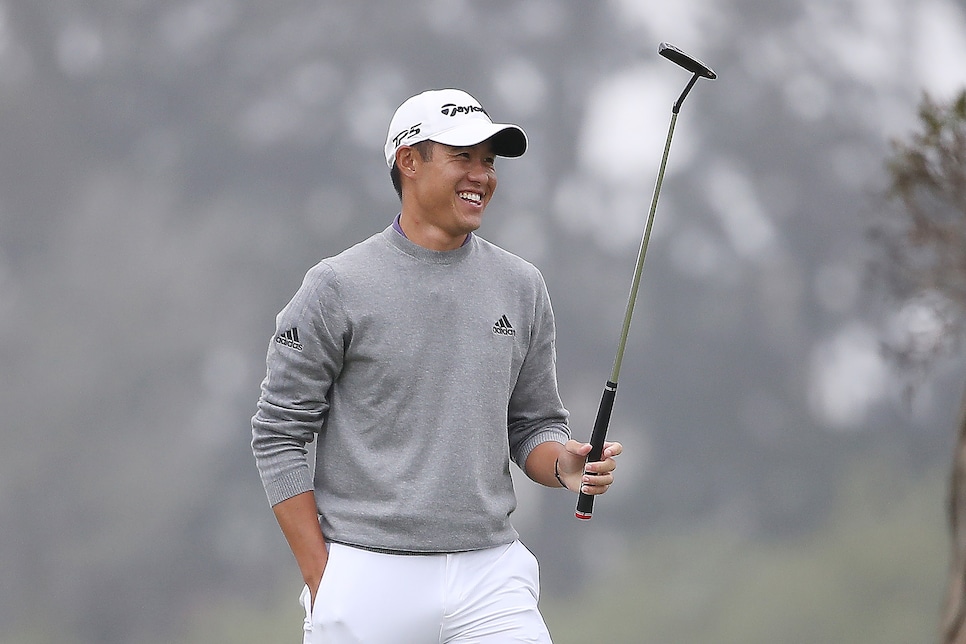 It hasn't even been 24 hours since his epic PGA Championship victory and the gushing over Collin Morikawa has already reached the point of oversaturation. Just kidding, let's gush a little more. By the way, has anyone mentioned he's only 23 years old?
In addition to having a picture-perfect golf swing, three PGA Tour wins, one major championship and a girlfriend he should throw a ring on ASAP, Morikawa also has an incredible head on his shoulders. It's been written by yours truly and many others countless times already, but he's a 23-year-old living in a 40-year-old seasoned veteran's body.
This was ever more apparent late on Sunday evening, when Morikawa sat down with Golf Channel's Todd Lewis. After discussing the day, how he got here, and how girlfriend Katherine Zhu has had an impact on him, Lewis asked the former Cal standout about his "goals." Now that he already has his first major in just his second major start, Lewis wanted to know if he had a number of majors in mind, referencing how Tiger Woods knew he wanted to break Jack Nicklaus' major record at a very young age. How Morikawa answered that question will make you feel woefully inadequate:
"I don't think I'll ever have a 'goal,'" he said. "If I put a set ceiling or a limit for one of these 'goals,' when I reach that point I'm going to feel satisfied. I don't think I ever feel satisfied to the fullest. That's just me, I always want that next thing. Whatever that may be, I'm looking for it."
So what do we think? Five majors? 10 majors? 20? Let's set the O/U at 5.5 for now, and yes I'll take the over.
Extreme hyperbole aside, the way he walks and talks would lead you to believe that predicting he'll get to five majors might be underselling it. Of course, we've played this game with many young stars before, and it doesn't always turn out how we think it will.
But this kid really does seem different, and that quote about not having goals is all the proof of that. That's not to say it's bad to have goals. In fact, it's good. Just ask Justin Thomas, whose goal lists he makes before each season have become famous for how incredibly close he comes to achieving all of them each year. But what works for some doesn't work for everyone. As Morikawa and Thomas have both proven, there are plenty of different ways to go about dominating the sport.