Stats
Collin Morikawa's (very) early career earnings are even more staggering when broken down by event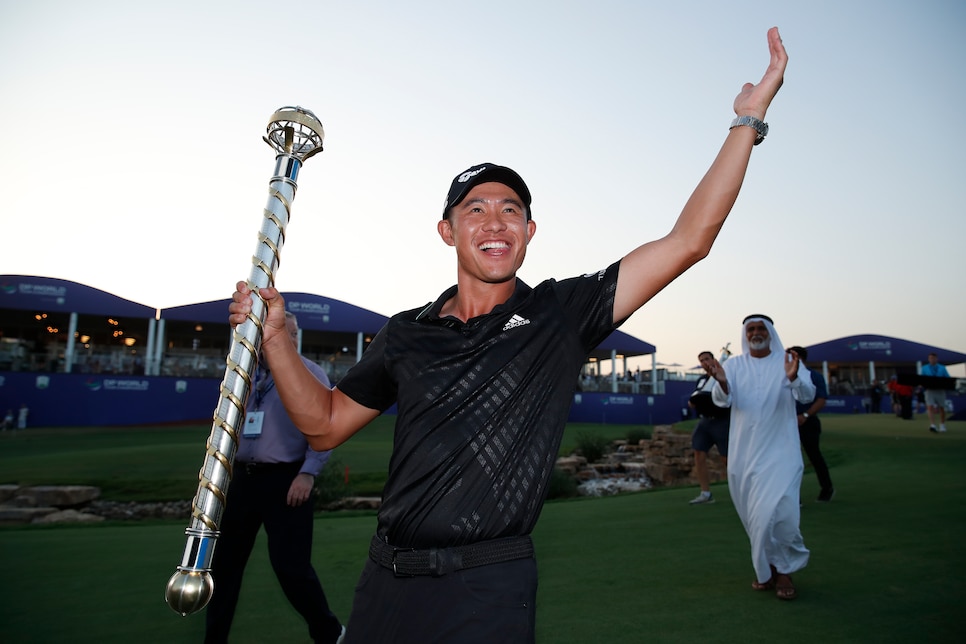 When you graduate from Cal-Berkeley with a degree in business administration, you're set up to do well earnings-wise in your career. But we're guessing Collin Morikawa has made just a tad bit more than any of his 2019 classmates thanks to golf.
In just under two-and-a-half years since turning pro, Morikawa has won two majors, five PGA Tour events and the season-long Race to Dubai on the European Tour. Add up all the prize money, including bonuses, from that and you get a staggering total of more than $23 million for the 24-year-old.
But break it down by event, and his (very) early returns are even more amazing. Check out this graphic that shows how much Morikawa has made per tournament, per round and per shot: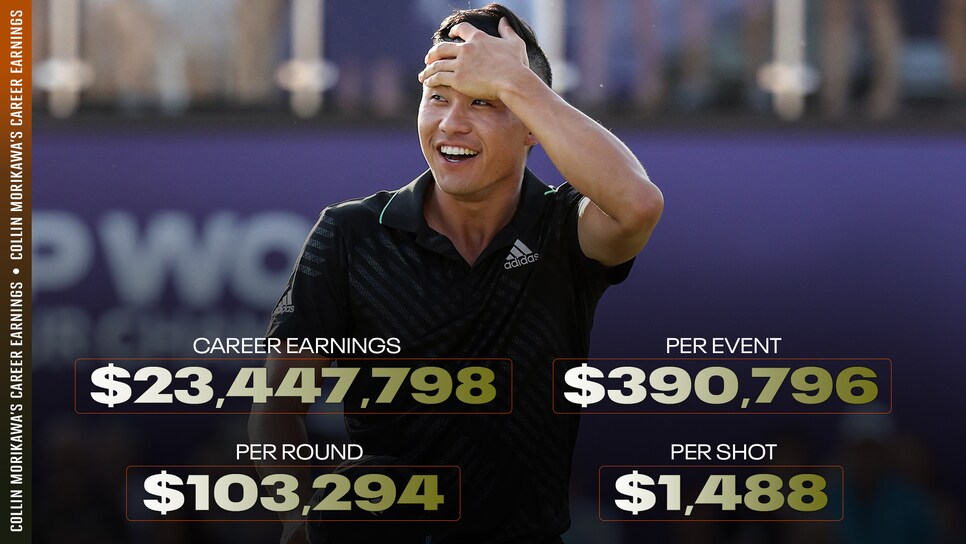 Nearly $400K every time he tees it up?! Pretty darn impressive. And, obviously, he's just getting started.
"I'm going to set the bar as high as I can get and keep going," Morikawa said after winning the DP World Tour Championship on Sunday. "I'm still not No. 1 in the world. I still have a lot to work on in my game."
But in the meantime, he still has a lot of prize money to keep track of. Seems like that business administration degree is going to come in handy after all.