PGA Tour
Collin Morikawa's shot tracker on Riviera's par-4 10th is painful to look at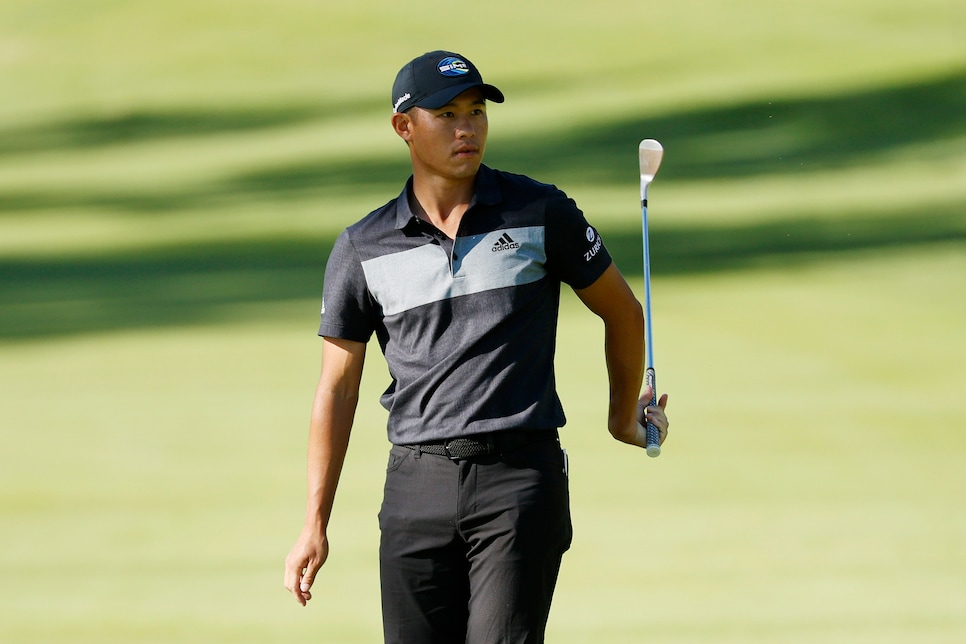 In his Tuesday press conference, Collin Morikawa laid out his simple strategy for the short par-4 10th hole at Riviera this week: driver, every day. Or, as he said, whatever gets him to the front edge of the green. Laying up just "doesn't make sense in my head," Morikawa added.
As stats guru Scott Fawcett explained to our Daniel Rapaport, going for the green at 10 is the percentage play. However, as Morikawa came to find out on Thursday, there is still plenty of risk involved.
The reigning PGA champion's first round of the Genesis Invitational began at No. 10, and he did exactly what he said he'd do, going for the green. His 283-yard tee shot found the front greenside bunker, leaving him with one of the toughest up and downs on the course, as the pin was located in the back right portion of the green. From there, all hell broke loose.
Morikawa's second shot flew the green, coming to rest in the back bunker, which left him with an even more difficult bunker shot than the last. His third went over the other side of the green, all the way back to the fairway. He then chipped his fourth to 14 feet, missed the bogey putt, and tapped in for double. His shot tracker, which could double as an image of John Madden breaking down a triple reverse on the telestrator, is painful to look at: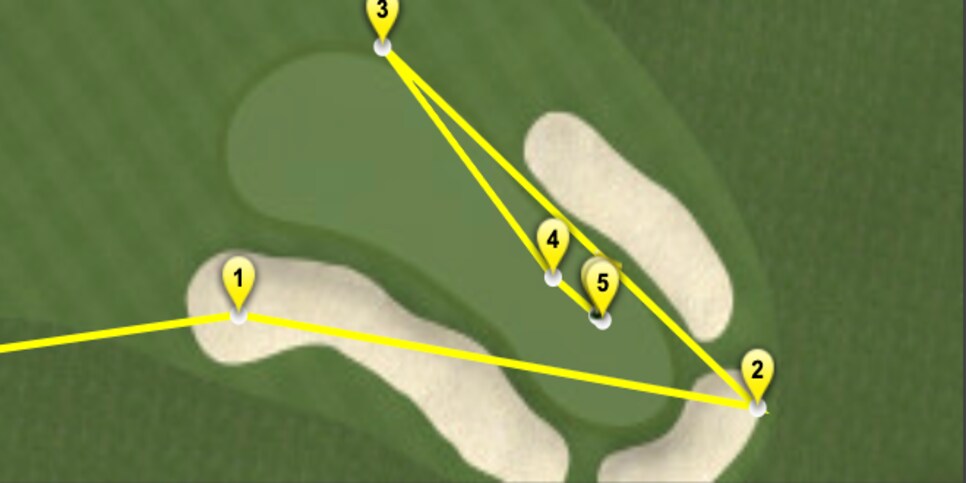 Rough. This sums up the 10th hole at Riv, though. It should be an easy birdie, but it can just as easily be a double or worse, even when your tee shot ends up 80 feet from the hole. Canada's Mackenzie Hughes, who also found that front bunker, went the extra-safe route: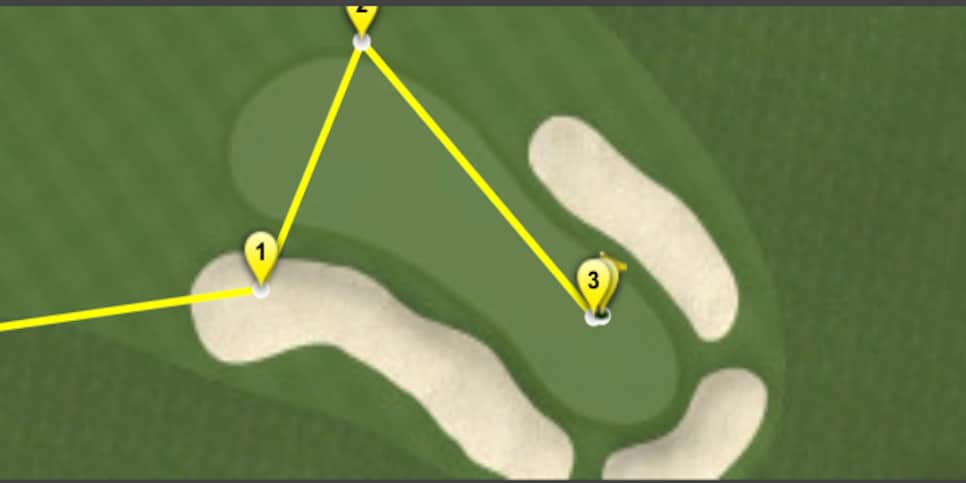 That's how you take your medicine and secure the par, folks. Hughes didn't even THINK about going at the pin. How can you not love this hole?