Genesis Invitational
Xander Schauffele's dad delivered some tough love in convincing his son not to lay up on Riviera's par-4 10th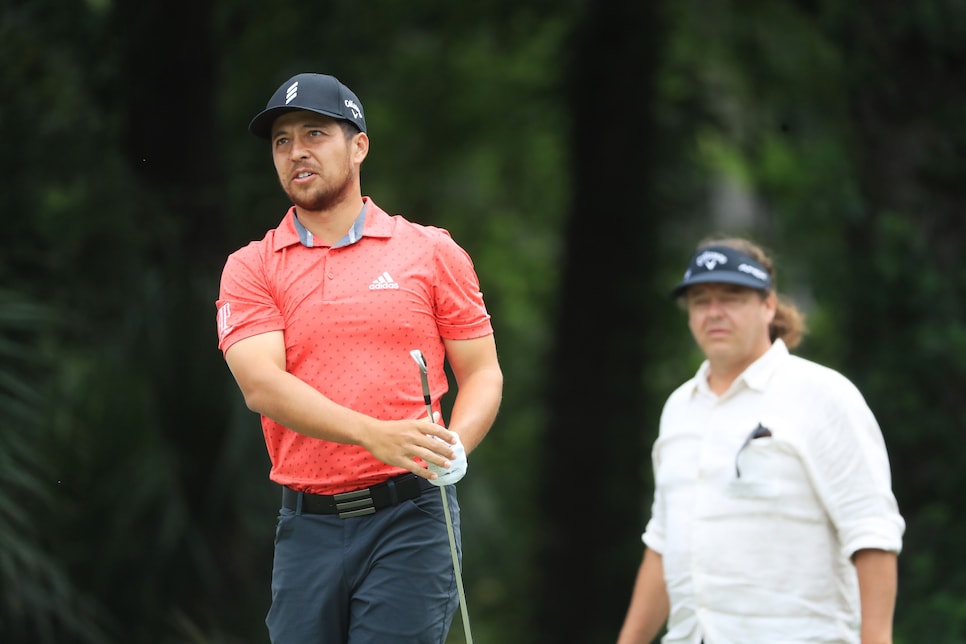 One of them—Xander Schauffele—has already made up his mind on what he'll be doing on George C. Thomas' risk-reward masterpiece this week: go for the green, just like he has in all three of his career appearances at Riv. So far, it has proven to be the prudent play. He's one under in 12 tries on the hole, with nine pars, two birdies and one bogey. The key takeaway there, though, is no "others."
But that's not why he's sticking to the "no laying up" strategy at the 10th in 2021. No, the reason for that was a reminder from his father, Stefan, who is clearly not afraid to tell his son where the weak spots in his game are.
"Statistically, I am—as my dad made aware to me today—I'm not very good from 50 to 125 yards," Xander said. "I would not be laying up on that hole. That would leave me about 50 to 125 yards in. So I will be going for it like I have every other year and kind of rely on getting up and down and a couple good bounces here and there."
Some might call this tough love, others will call it brilliant. Stefan is spitting nothing but facts. From 50-125 yards, Xander's average proximity to the hole is 20 feet, which ranks him 178th on the PGA Tour. Laying up at the 10th would put him right in that range, so there is no sense in doing so, as Stefan pointed out. Xander is taking the bait. Hook, line, sinker, etc. Well played, pops, well played.