Bubba Golf
Bubba Watson aiming a mile to the right and still missing left is peak Bubba Watson
The par-5 first at Riviera is a cakewalk for PGA Tour pros. It's driver off the tee, sometimes even 3-wood, and then a short iron in (don't be surprised if Bryson DeChambeau goes driver-wedge at some point this week). Walking off that hole with anything less than birdie is a massive disappointment.
That said, it becomes a little more difficult when you miss the fairway, which is easy to do at No. 1. From the elevated tee, the fairway might look large but it's actually quite narrow. There's also out-of-bounds lurking down the left side and trees down the right, which creates plenty of doubt in a player's brain.
Bubba Watson, a three-time winner at Riviera, attempted to remove all doubt by aiming a mile right of the fairway and hitting one of his patented Bubba cuts. Or, as the rest of us like to call them, a slice. Check out where he started this one: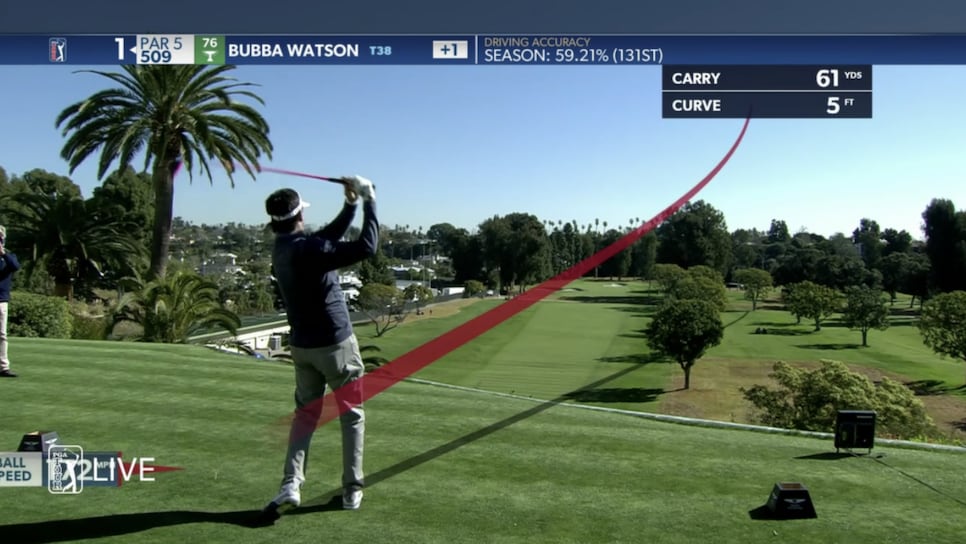 Not quite as absurd as his through-the-trees line at the 2019 Zozo, but still a very aggressive move to aim that far right and trust that it will come all the way back. Come back it did, too much, in fact. This thing curve so much that Bubba wound up pointing left thinking it might end up out-of-bounds: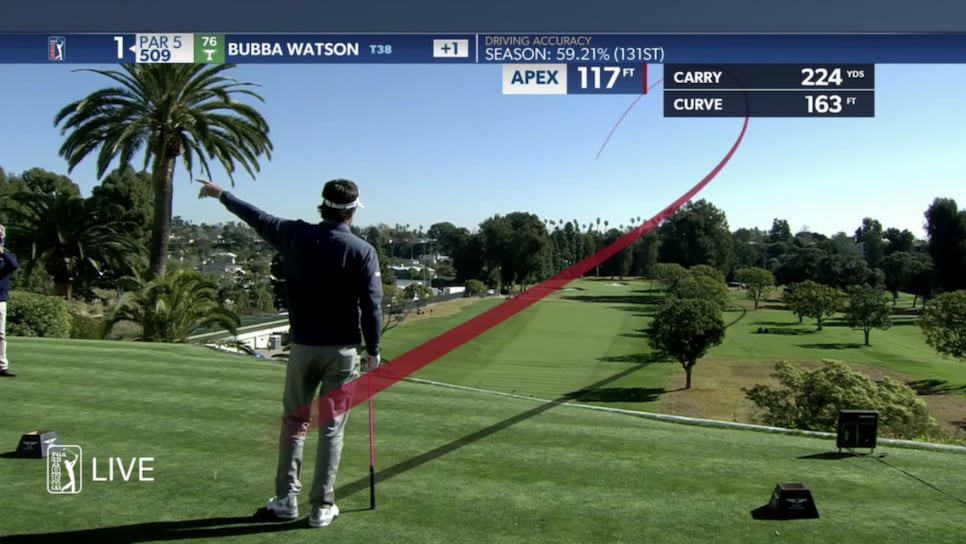 Bubba's ball ended up curving 256 feet, and it did stay in bounds, coming to resty in that spongy Kikuyu Riviera is known for. From there he muscled one up right of the green, then chipped it about 10 feet past and missed the birdie putt, walking off with a par that had to feel like a bogey. We look forward to Friday's second round, when Watson aims right of the Trackman machine and lands it in the fairway this time.