Genesis Invitational
Riviera's Kikuyu grass, explained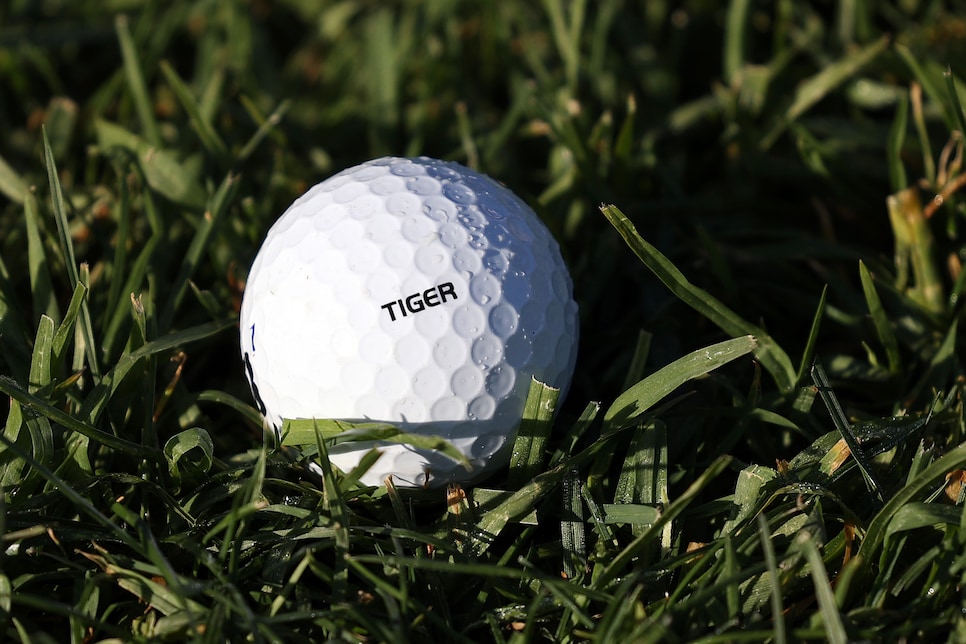 PACIFIC PALISADES, Calif. — The spelling is odd: Kikuyu. You'll hear the word, pronounced kuh-KOO-yah, umpteen times on this weekend's Genesis Invitational broadcast. We're talking, of course, about the peculiar grass that covers Riviera's fairways, rough and green surrounds—not to be confused with the Bantu ethnic group native to Central Kenya.
The grass does, however, have roots in East Africa, which explains the name. Officially Pennisetum clandestinum, Kikuyu grass—which is actually an invasive species, categorized in some places as a noxious weed—has found homes in the warm weather climates of Asia, Australia, South America, South Africa and Southern California. Torrey Pines, the host of last month's Farmers Insurance Open, is covered in Kikuyu. But it's Riviera that's more closely linked with the grass than any other golf course.
So, why is this a grass worth talking about? Because it's different than the Bermuda, bentgrass, zoysia and Kentucky bluegrass that you'll see at most PGA Tour venues. Kikuyu is a spongy turf, and it has an uncanny ability to stop balls dead in their tracks. On other grasses, a fairway-wood approach that lands just short of the green could well bound through the putting surface, into a bunker or rough. With Kikuyu, it could well bounce one yard forward before stopping completely. Bump-and-runs around the greens are virtually impossible; chips have to land on the putting surfaces, which feature a different (and yet equally polarizing) grass in Poa annua. We'll save the Poa conversation for another time.
As far as the rough goes, Kikuyu giveth, and Kikuyu taketh away. It's a dense grass, so often times a ball will often sit up on top of the rough, almost on a tee, which leads to some serious flyer lies. But it can also nestle down to the bottom, forcing guys to grip the club extra tight to prevent the grabby Kikuyu from closing the clubface. The best you can do from one of these lies is to hack it out and hope it chases on the green—even though, as previously discussed, that's probably not going to happen.
The strategy, as always, is to keep the ball in the fairway, where Kikuyu is its friendliest.
So nicely, in fact, that you have to worry about catching it too cleanly.
"You get a lot of spin on the wedges with this grass, and also these greens," said Joaquin Niemann. "Around the green, you get a lot of spin. A shot from 100, 100 and in, you're going to get more spin on this grass."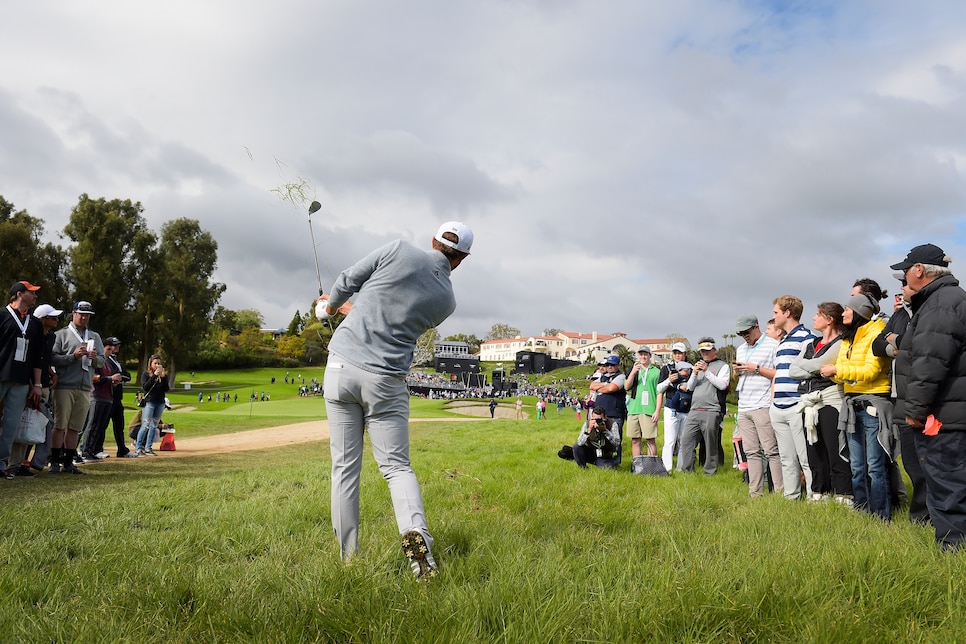 Dustin Johnson controls an approach from the Kikuyu rough en route to winning in 2017.
Stan Badz
So, does it benefit one type of player or another?
"I mean, I haven't figured it out," said Brooks Koepka. "I don't think I've won on it. … I think you've got to be more of a, like, Dustin Johnson, he picks it," meaning Johnson comes in with a shallower attack angle, so his divots don't include much turf.
"He's more of a picker of the golf ball, and I think it really benefits guys who pick it. I come quite steep so I can leave the club in there. It feels like sometimes you get such good lies out there where it's—you can hit it a groove up where it might spin a little bit more. Especially if it's windy, it can really throw it off. I always notice that pickers of the golf ball usually play well. (Adam) Scotty, same thing, he kind of picks it, he's not very steep. Those are the guys that have probably had some of the best success out here."