Strategy
Cole Hammer credits Chick-fil-A milkshake for Monday qualifying into Sanderson Farms Championship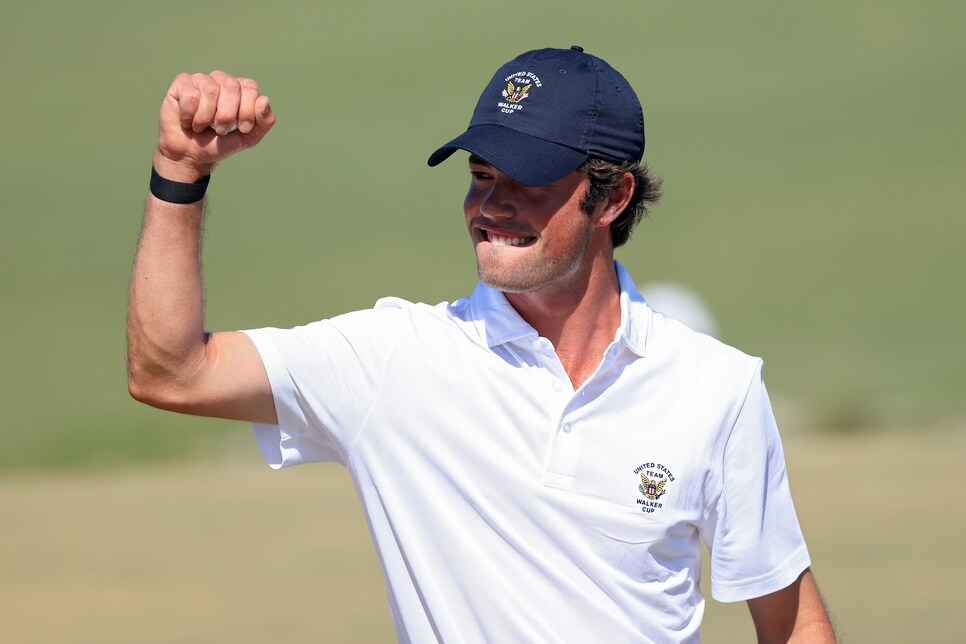 Cole Hammer will make his PGA Tour season debut this week at the Sanderson Farms Championship after Monday qualifying. He also may have just become a fast-food chain's unofficial sponsor.
The former University of Texas star who turned pro after wrapping up his college career by helping the Longhorns with the NCAA team title, had a brutal three-putt on the final hole of regulation on Monday. But he regrouped to make it through a playoff and earn a Thursday tee time.
So what was the key to his bounce back? An extra session on the practice green? Listening to some motivational speech tapes? Nope. Turns out, all it took was a milkshake. A Chick-fil-A milkshake, at that. Have a look:
"Milkshake at Chick-fil-A totally changed my day." That's high praise! Surprisingly, I've actually never had a Chick-fil-A milkshake, but if they're anything like normal milkshakes, they must be great. Because milkshakes are literally the best thing on the planet.
Chick-fil-A will undoubtedly be happy about getting a nice plug from an athlete. And without him doing anything cringeworthy, which is not what we can say about Russell Wilson's recent performance for Subway.
Hammer will play alongside Kyle Westmoreland and Trevor Werbylo the first two days (full tee times here). Westmoreland, a former Air Force captain, recently earned his PGA Tour card for the 2022-2023 season at the Korn Ferry Tour Championship.
Anyway, good luck this week, Cole, and stay hydrated out there. Or, well, you know what we mean.