The Loop
Cancel brunch, no. 13 BYU and no. 19 Coastal Carolina just agreed to a battle of unbeatens THIS SATURDAY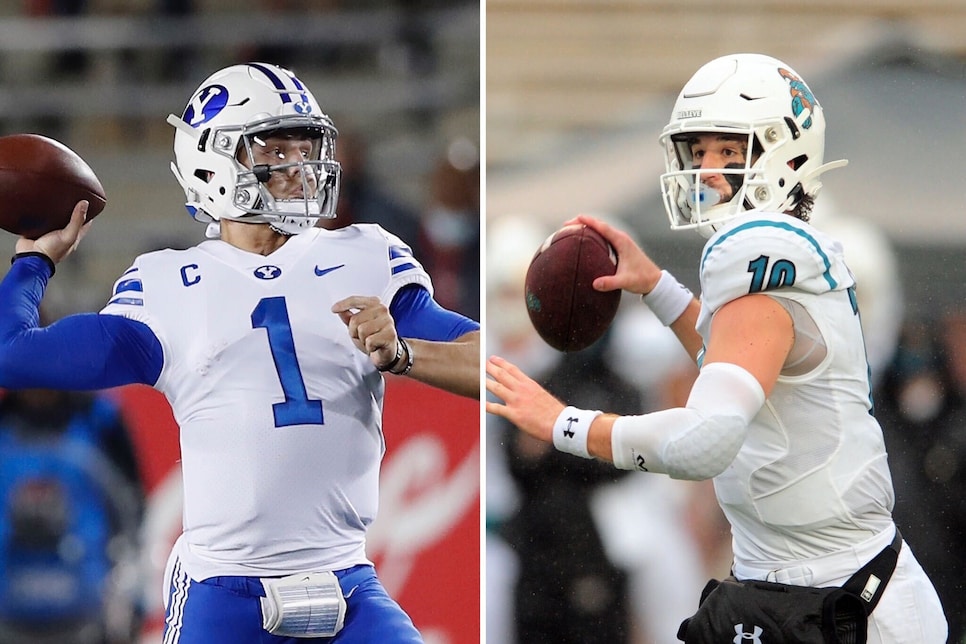 Earlier this week, we told you about how, for the first time ever, College GameDay would be packing their bags for Conway, South Carolina, home of the undefeated Coastal Carolina Chanticleers. Well, a lot of water has since poured under that bridge. First, Liberty was forced to cancel the game due to COVID-19 concerns, leaving Coastal Carolina, and GameDay, in a lurch. Then BYU, long-mooted to be pursuing an extra matchup against a quality opponent to bolster their CFP resume, raised their hand. By Wednesday night, rumors were flying that the teams could potentially be working on a last-minute matchup of Group of Five (or independent, in BYU's case) unbeatens. By Thursday morning, it was official.
Whatever you were supposed to be doing on Saturday, cancel it. Brunch, golf, holiday shopping, lying in bed, staring at the ceiling, paralyzed by existential dread. Bump it all, because we now have a veritable bowl game with major national implications on the schedule. We'll stop well short of calling it a "play-in" game for the CFP, even with Ohio State hanging by a thread. But with Heisman contender Zach Wilson under center, the GameDay boys in town, and this little thing called "hope" in the air, there's no way it's not must-see sports TV.
Kickoff time has still yet to be determined, but if you're looking for a little early action, BYU has opened as an 11-point favorite over Coastal Carolina. If the Chanticleers can cover, then Christmas has truly come early for college football fans everywhere.