Cleveland Rocks
The Cleveland Guardians can't stop, won't stop daggering the White Sox after clinching the AL Central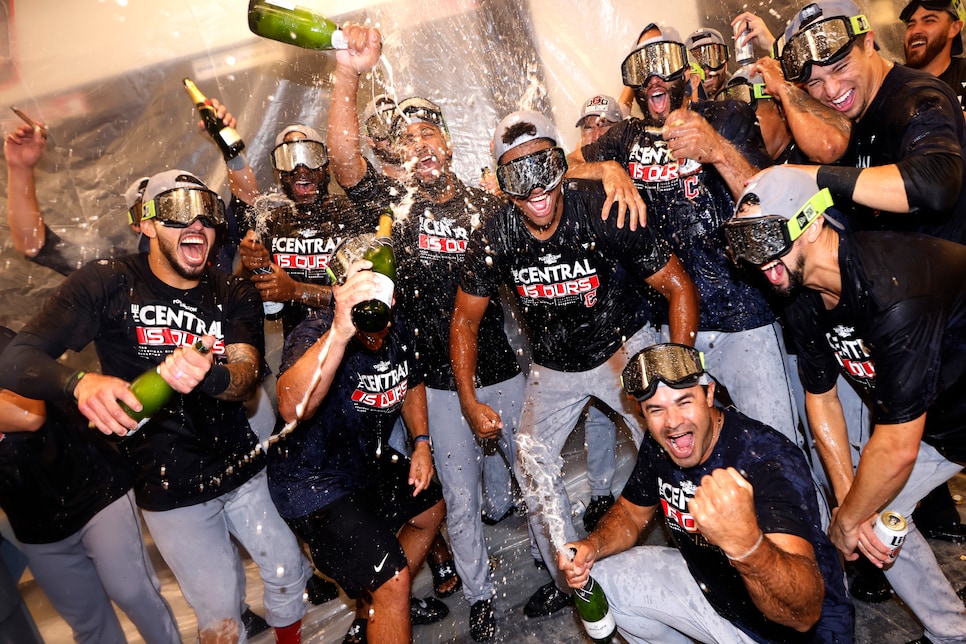 The Cleveland Guardians weren't supposed to be any good this season. They entered the season with a new name they stole from a roller derby team and the fourth-lowest payroll in the MLB. It was thought to be a rebuilding year at best and a tanking year at worst. Everybody, including the arch-rival White Sox, scoffed at the Guardians and the AL Central as a whole.
On Sunday, Cleveland clinched the AL Central crown and their first postseason birth of the Guardians era with a 10-4 drubbing of the Rangers. The victory took their record in the last 20 games to a sizzling 17-3 as the White Sox dropped six straight, all at home, including three to the Guardians. As the bottles popped in the locker room afterward, however, the Guardians racked up one last W versus the White Sox, turning a season's worth of trash talk and disrespect back on their division rivals. Needless to say, the sour grapes have never tasted so sweet.
An absolute bloodbath. Sure the 'Fresh Prince' counterattack and "crumble" clapback are good, but the players chanting "Fire Tony!" in response to the White Sox's embattled hall-of-fame manager is just another level of petty. The dude is 77 and taking body blows from the youngest team in the majors. And the funniest part about it? White Sox fans agree.
However things go for the Guardians from here, Sunday's shade-fest cements the 2022 season as an overwhelming success for a team that everybody expected to fail. It also sets up one hell of an AL Central rivalry in 2023. In the immortal words of Bart Scott, CAN'T WAIT!