The Name Game
The Cleveland Indians/Guardians are being sued by a roller derby team, which is as hilarious as it sounds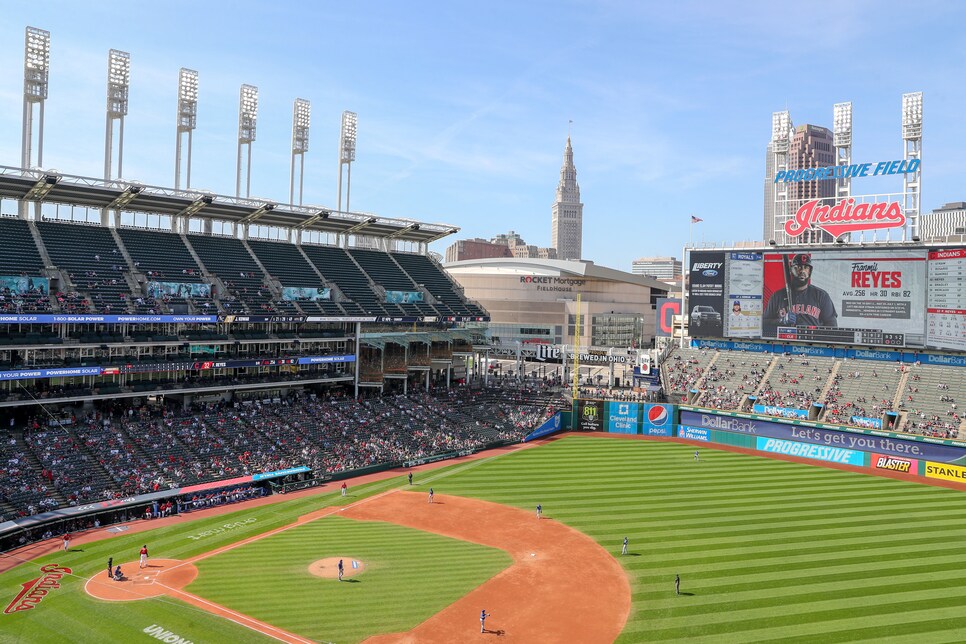 After years of controversy, Cleveland's baseball team will be switching its name from the Indians to the Guardians for the 2022 season. It's a long-overdue change, and as far as new nicknames go, "Guardians" is fine—it references art deco sculptures on the city's Hope Memorial Bridge that have been around since 1932, and any name with that kind of local flavor is fine, even if it accidentally sounds like they're nodding to a Marvel film franchise.
There's just one problem, and it's a hilarious one: There's a roller derby team in Cleveland called the Guardians, they've been around since 2013, and they just sued the baseball team for trademark infringement. Per ESPN:
The all gender roller derby team is based in the Cleveland suburb of Parma. It formally registered the name Cleveland Guardians in 2017 with the Ohio secretary of state and has been selling team merchandise since 2014, the lawsuit said.
With all due respect to the sport of roller derby, this is an insanely funny thing to happen to Cleveland baseball. If you repeat the sentence "the Cleveland Indians/Guardians are being sued by a roller derby team from Parma" over and over again, you may actually be at risk of death by laughter. It's the kind of plot point that would be right at home in Veep, but it's real life, and it's glorious.
What's interesting here is that it seems like the baseball team knew this could be a problem. According to the lawsuit, they filed their trademark application last April in Mauritius, the African island nation, which is a weird thing to do if you're not trying to hide it from something. Full disclosure, we are not business gurus, so maybe there's another reason, but it raises an eyebrow. Then, in June, they contacted the Guardians and asked for a picture of their jerseys. The roller derby squad responded by offering to sell the naming rights, the Indians came back with an offer, but it wasn't good enough—hence, the lawsuit.
The demands of the suit are incredible, and essentially give the team two options: either use a different name, and then spend a ton of money promoting not just that new name, but also the fact that they won't use "Guardians" anymore, or else use the name "Guardians" but literally give the roller derby team the equivalent of their entire advertising and promotions budget.
Here's another sentence from the ESPN story that will make you laugh:
Mark Sommers, a Washington-based trademark attorney for the Finnegan law firm, said a judge would have to determine whether the Guardians name will cause confusion for fans who follow both the baseball and roller derby teams.
We here at The Loop volunteer ourselves as dual fans of both the baseball and roller derby team. It's not quite true, but if it validates this lawsuit, we can make it work. It's too good a story to go away, and while this is quite obviously a play for more money by the roller derby team, we hope it goes on and on, and ends with a nickname like Cleveland Baseball Team.
One more thing: the roller derby team also owns the rights to ClevelandGuardians.com, and if you want to read about how funny that fight can become, learn from the greatest website ever, CharlotteBobcats.com.