Nothing Gold Can Stay
Clemson have opened as an underdog against ACC opposition for the first time since 2014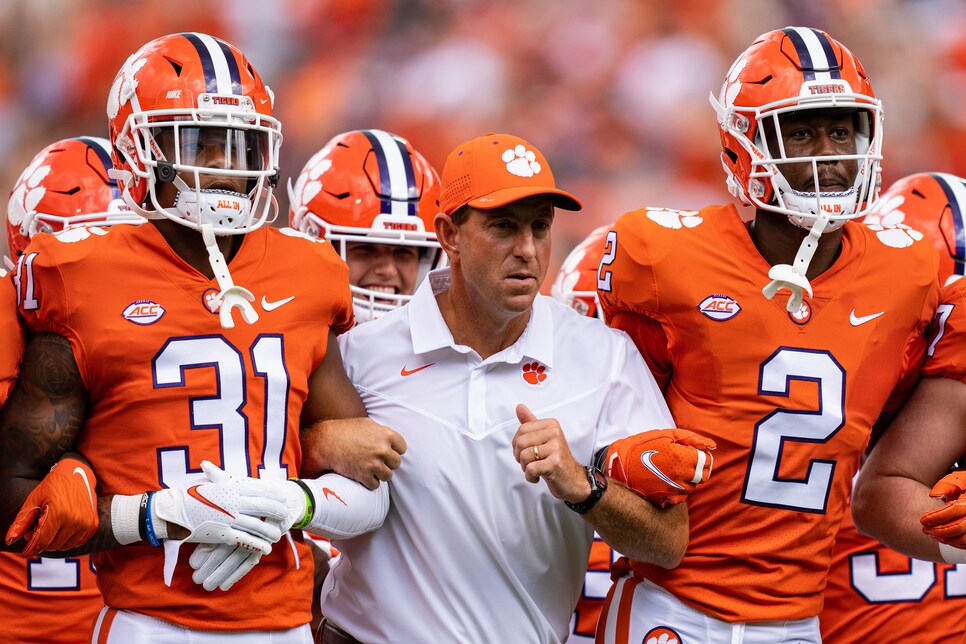 With the obvious exception of Alabama, no college football program has been more dominant in the CFP era than the Clemson Tigers. They have made six straight College Football Playoffs. They have exported the likes of Deshaun Watson, Trevor Lawrence, and Christian Wilkins to the NFL. They have blossomed in terms of revenue and recruiting and thoroughly dominated the ACC, claiming the title each year since 2015 while going a whopping 47-3 in conference play. 2021 has been a much different story, however. Lawrence is gone, and D.J. Uiagalelei has not filled his shoes. Coach Dabo Swinney's anti-transfer portal, anti-NIL rhetoric has worn thin on the athletes. The Tigers have slumped out of the Top 25, losing to Georgia (no shame there) and N.C. State while narrowly beating Boston College and Syracuse. Now they're facing something they haven't in a long, long time:
This isn't that surprising if you're assessing Pitt in a vacuum. They're 5-1. They're ranked 23rd in the nation. They smoked Tennessee at Rocky Top and Virginia Tech in Blacksburg. They hung a combined 128 points on UMass and New Hampshire. From the Tigers perspective, however, it is downright shocking. According to DraftKings, Clemson opened as a three-point dog ahead of Saturday's game, making it the first time, as redditor u/Chando42 points out, that has happened in an ACC game since 2014. 2014! Neither Tik Tok or COVID-19 even existed yet. Those were truly the days.
According to u/Chando42, who is exhaustive in their Clemson stat-tracking, in 2014 Clemson opened as +19.5 dogs to FSU, closing at +9.5 before covering in a 23-17 overtime loss. The last time Clemson closed as an underdog, meanwhile, was against Lamar Jackson's Louisville in 2016, opening at -2.5 and closing at +1 in a game they would go on to win 42-36.
Mostly this should highlight how good Clemson have been, not necessarily how far they have fallen. Opening as the favorite in every single conference game for six straight seasons is a record that may never be broken in FBS football, and Clemson turned that predictive dominance into actual dominance, posting three undefeated ACC seasons along the way. Now we just wait and see if this year's squad can operate as effectively from the plus side of the coin. They may not be the vintage Tigers teams of yore, but we certainly wouldn't bet against them.