The Loop
Clemson coach's golf club features football field in honor of National Championship game
As the head football coach of the Clemson Tigers, Dabo Swinney's perks include a golf membership at The Reserve at Lake Keowee in Sunset, South Carolina. And apparently, the club is mighty proud of Dabo's squad this year.
In anticipation of the College Football Playoffs, The Reserve created a football field -- half the size of a standard field -- with Clemson's logo on the area outside of its clubhouse. Check it out: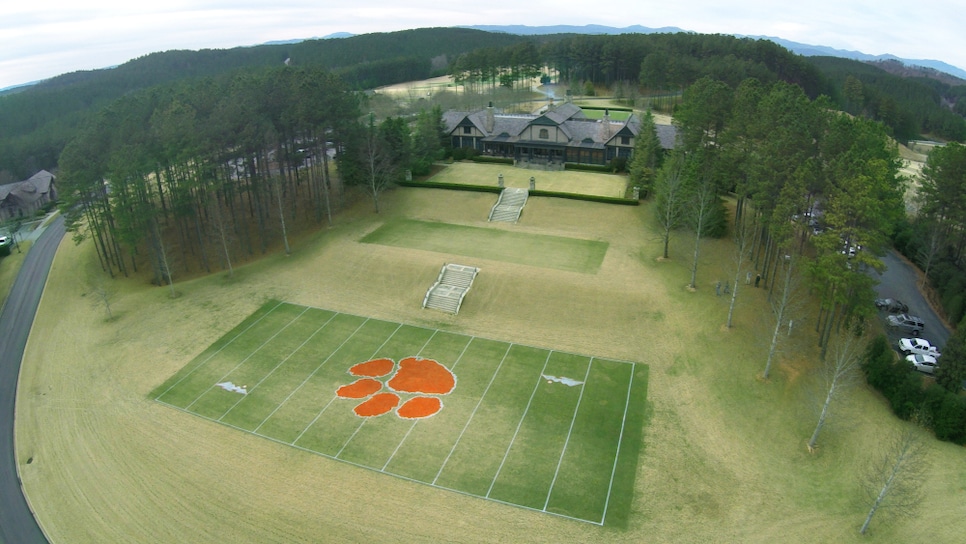 And here's a drone video of it:
"We have such a strong relationship with the university and we wanted to find a unique way to show our support while the football team is on a truly historic run," said Rutledge Livingston, The Reserve at Lake Keowee Director of Sales who was a member of Tigers teams in the mid-1970s. "We think this is a pretty cool way of doing that."
It's pretty cool alright, Rutledge. Even cooler would have been making mini-football fields on every tee box. Maybe keep that in mind if Clemson is able to upset Alabama in Monday night's National Championship Game.