The Loop
Maybe Clayton Kershaw isn't as bad in the postseason as we all thought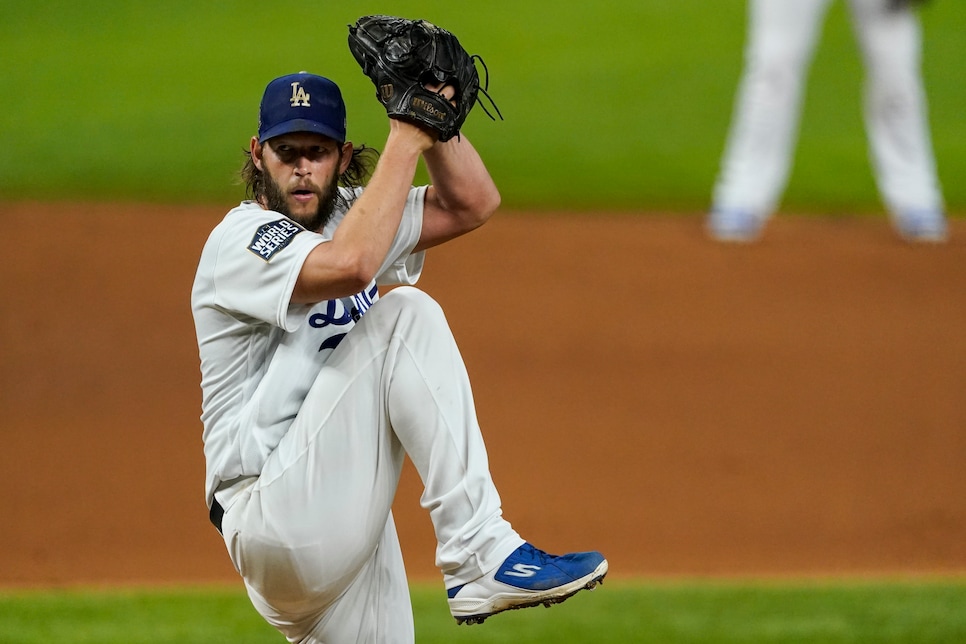 "The fake "season" comprising his playoff career would be the worst full season he's ever had. Take that 11-11, 4.23 ERA line, and compare it to his regular season career totals of 175-76 with a 2.43 ERA, and it's hard not to argue that he's one of the great playoff underachievers of our era, in any sport."
My what a difference a week makes.
Not only did the Los Angeles Dodgers, down 3-1 to Braves and dead in the water, rally to the NL pennant, but on Tuesday night, Kershaw trotted out as the Game 1 starter in the World Series, pitching six innings while giving up just one run on two hits. The Dodgers won 8-3 and on Wednesday morning every armchair pundit in America was tripping over themselves to retcon Kershaw's postseason career. The only thing? They might actually be right.
As reddit user Vstarffin points out, Game 1 was Kershaw's 9th career playoff start of 6 innings or more while giving up 1 ER and BB or less. That's the most such games in baseball history.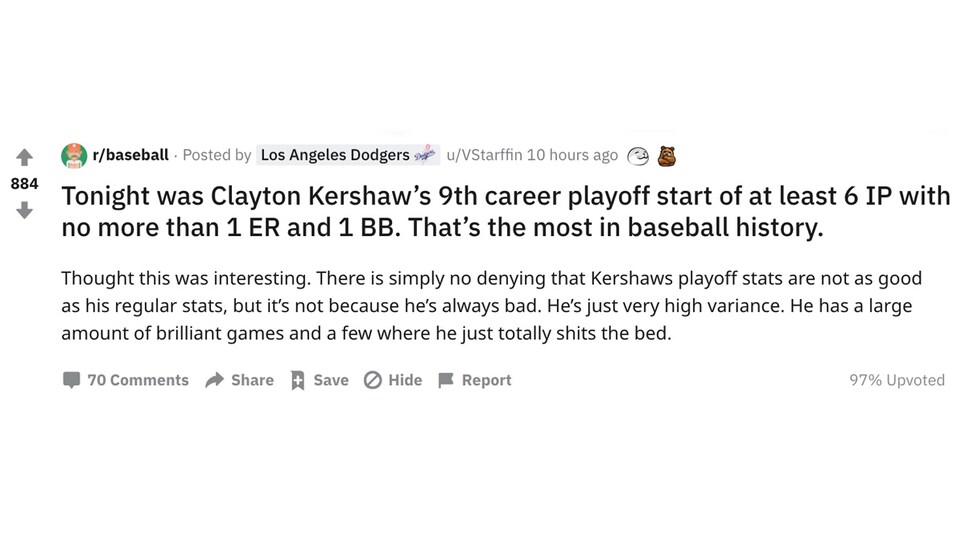 Kershaw's eight Ks on the night also elevated him to second on the all-time MLB postseason strikeout list with 201, overtaking Braves legend John Smoltz. He now needs just five punch outs to pass Justin Verlander for the most all time.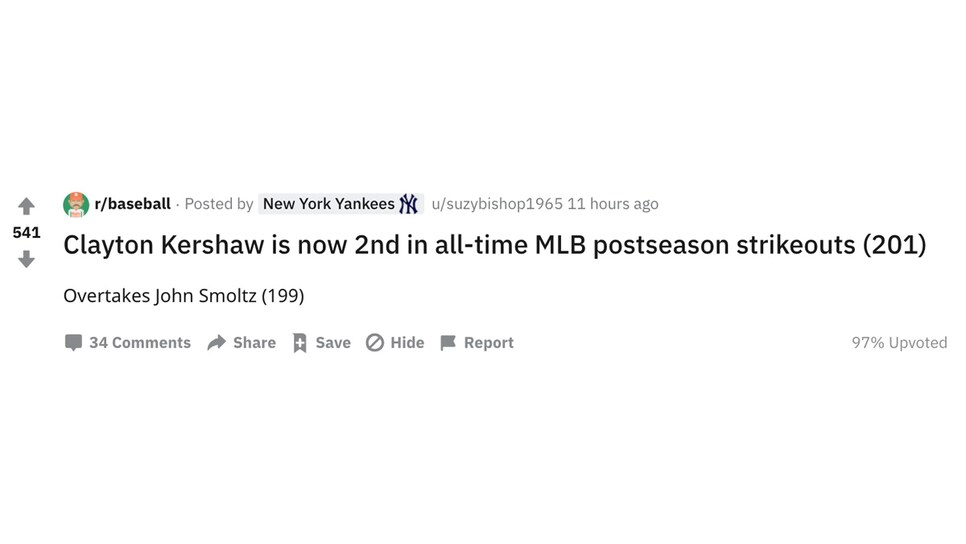 Game 1 was also the first World Series game Kershaw has ever appeared in (four career appearances) with more than a four-run lead. That's not Jacob DeGrom-level lousy, but it's still not a ringing endorsement for the Dodgers run support over the years.
Then, of course, there's the Astros factor.
Is Kershaw an all-time postseason pitcher? Is he a guy who gains an MPH or two when the October lights come on? No. Even he has admitted as much. But his performance on Tuesday night, and the milestones it set, is proof, at the very least, that we've been too hard on the guy. Well, until he blows it in Game 5, that is.