Here We Go Again
Stop us if you've heard this one before: Cincinnati is furious at the College Football Playoff committee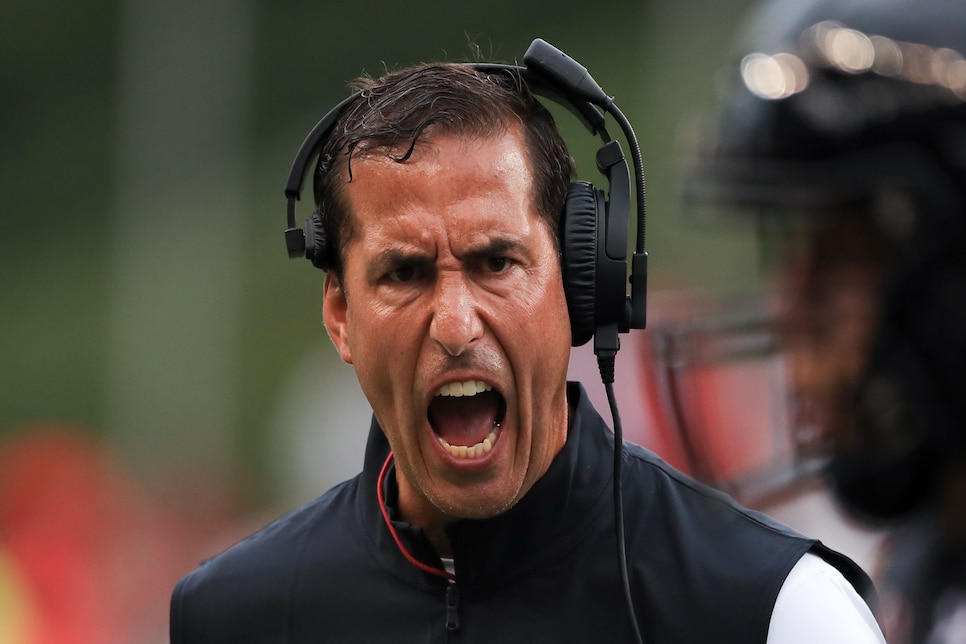 Tuesday night saw the unveiling of the first College Football Playoff rankings of 2021. While the top 25 was fairly wacky overall—a three-loss Wisconsin cracking the the list, undefeated Oklahoma coming in at eighth, Wake Forest in the top 10—the meat of the rankings was as predictable ever:
Georgia number one, Alabama number two, Ohio State ready to pounce, and the undefeated, Group-of-Five Cincinnati Bearcats on the outside looking in.
That last one caused a particular stir on Wednesday morning. There was a feeling in Cincinnati that after a high-profile snub in 2020—a season in which the Bearcats finished the regular season undefeated but couldn't claw higher than 8th in the CFP rankings—things would be different this time around. The Bearcats scheduled up. They beat 10th-ranked Notre Dame. They've won 14 of their last 15 games, the only loss coming by three points to Georgia in the 2020 Peach Bowl, and are currently sitting at 8-0. Finally, they must have thought, it's our turn.
Except that it wasn't, and the reaction out of Bearcats HQ on Wednesday has been one of disbelief and outrage. Here's AAC Commissioner Mike Aresco on the Committee's decision:
Yeesh. Now let's over to head coach Luke Fickell for his response:
Yeeouch. Starting quarterback Desmond Ridder even declined an invite to ESPN's inaugural rankings show of the season on Tuesday night, perhaps in retribution for last year, perhaps because he knew what was coming.
Speaking of the AAC, that's sort of the problem for Cincinnati. They finish their season with four straight games (five if you include the AAC Championship game) against American Athletic Conference opposition, which, as Aresco pointed out, do not have another team ranked in the Top 25. According to ESPN, Cincinnati's current strength of schedule is 100th, two spots worse than 9th-ranked, also-undefeated, Power-Five Wake Forest. In other words, Luke Fickell and co. are going to need help from both ahead and behind if they want to make the seemingly gargantuan leap from 6th to 4th come season's end.
To their credit though, they won't go down quietly. As the old saying goes, hell hath no fury like a Bearcat scorned … or something like that.