Heads Up
Christian Wood offered courtside tickets to the fan he clobbered with an errant pass on Monday
Life comes at you fast the Monday after the holiday break. The inbox is full. The house is a wreck. You have returns to make and COVID tests to take. Occasionally, in some rare circumstances, you even have a basketball flying at your head ...
That is the lone watchable highlight from Monday night's Rockets-Hornets matchup. Late in the first half, the Rockets' Christian Wood grabbed the board and tried to push the ball up court. Unfortunately he airmailed the pass five rows up (again, the Rockets are not very good at basketball) and creamed this poor lady ight in the head as she made her way back to her seat. The Spectrum Center let out a collectiver "OHHHH!" as she staggered, clinging to a nearby chair for balance as a halo of Looney Tunes began circling her head.
Wood felt so bad about the (truly, utterly abysmal) pass that he offered the woman free courtside tickets to the Rocket game of her choice on Instagram after the game. 'Tis the season, we guess.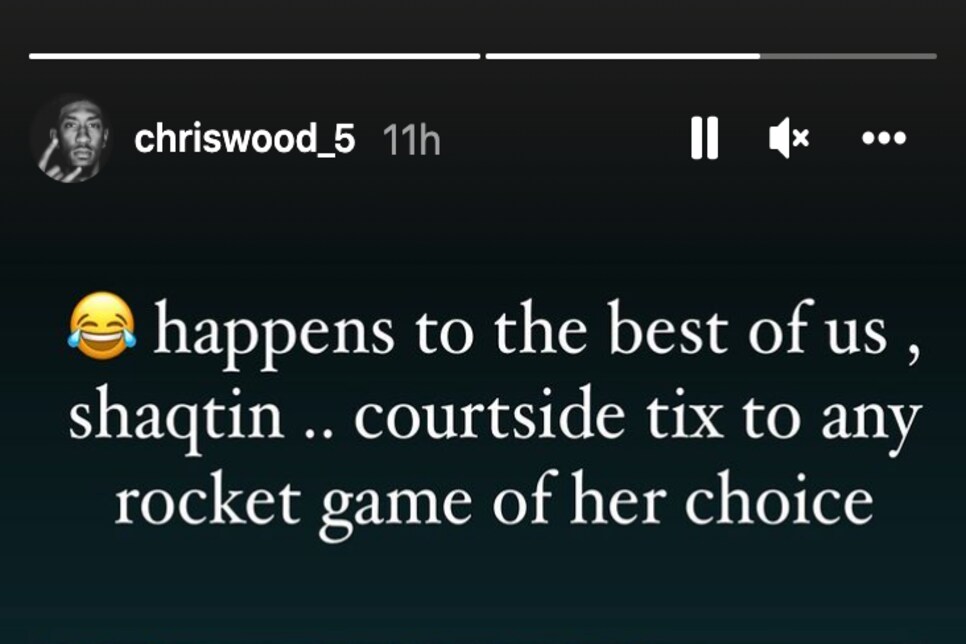 Whether or not this woman wants to sit courtside after taking Monday's mortar fire is yet unclear, but like all gifts this holiday season, it's the thought that counts.