Chris Riley on playing the Ryder Cup with Tiger Woods, why he sat out, and his new college coaching gig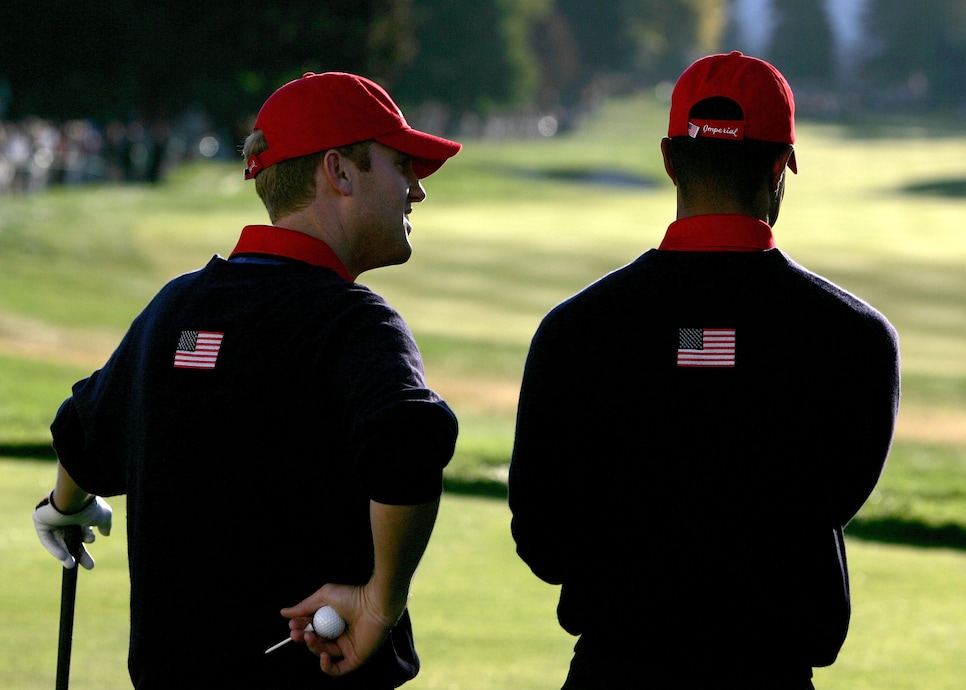 The 2004 Ryder Cup is typically remembered for three things: The U.S. getting routed, that disastrous Tiger Woods-Phil Mickelson pairing, and Chris Riley sitting out Saturday's afternoon session. In case you don't remember that third part, Riley teamed up with Tiger, his friend going back to their days of junior golf in southern California, that morning for a 4-and-3 win, but didn't go back out for foursomes with Woods or anyone else. The U.S. lost the session 3-1 to fall into an insurmountable 11-5 deficit heading into Sunday's singles.
So why didn't Riley and Woods play again after their victory? It's been widely thought that the Ryder Cup rookie tapped himself out to captain Hal Sutton because he was too tired. However, the PGA Tour winner told us a more complete version of the story on this week's Golf Digest Podcast. Now the head men's golf coach at the University of San Diego, Riley, 44, discussed that memorable day, what it's like to play as Tiger's partner, and how he's using that Ryder Cup experience as a recruiting tool these days.