The Loop
Thomas Pieters says "Americans can't drink," rips "ridiculous" Ryder Cup setup from 2016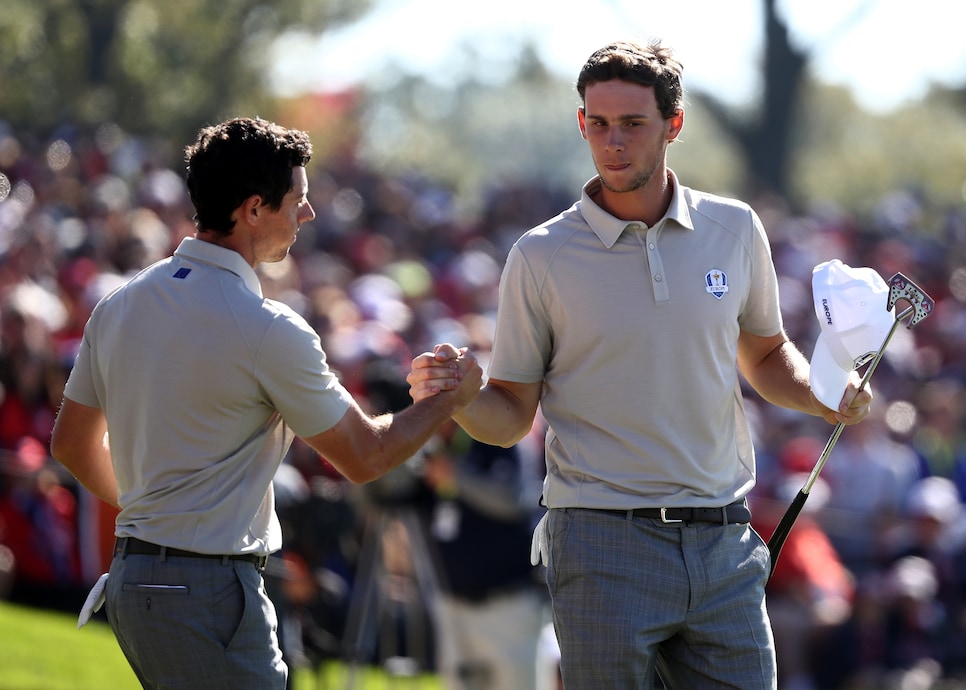 "For me, it wasn't that bad because they didn't know who I was," Pieters, 26, said. "They didn't have any dirt on me or anything like that. But for Rory, yeah, it was pretty hostile."
And the witty Pieters provided an interesting reason for that hostility.
"They shouted stuff at him that you shouldn't shout at anybody anywhere," Pieters went on. "Maybe that's because they sell beer at 7 a.m. and Americans can't drink."
Somewhere, John Daly is offended.
Pieters also ripped the "ridiculous" setup at Hazeltine, which benefitted wilder players like Phil Mickelson.
"He was sometimes hitting it, like, six fairways left or right but was still able to get it on the green and then make a 40-footer," Pieters told Bunkered.
The Americans won 17-11 to snap an eight-year drought in the biennial event.
Pieters, who played his college golf at the University of Illinois, wasn't one of Thomas Bjorn's captain's picks last week despite posting a sparkling 4-1 record as a Ryder Cup rookie in 2016. But he's certainly given the crowds at Whistling Straights in a couple years some material to work with should he make it back on the team.