News
Thomas Pieters just can't kick his habit of snapping golf clubs in the middle of a round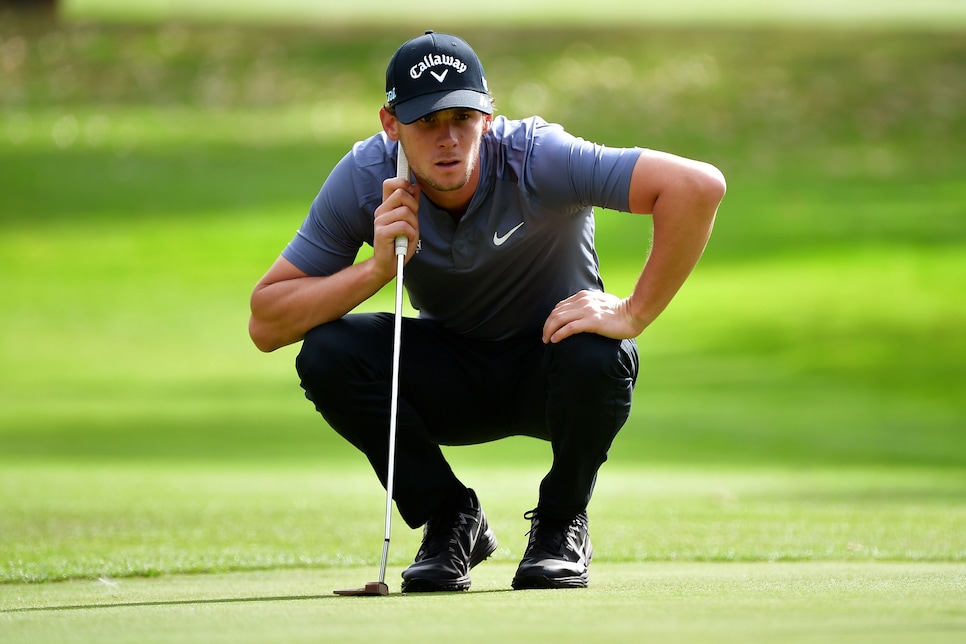 Stuart Franklin/Getty Images
Thomas Pieters hasn't had the best week of his young golf career. After finishing T-34 at the Made in Denmark, the 26-year-old from Belgium got the call from Thomas Bjorn that he would not be among his four captain's picks for the European Ryder Cup team, despite a fantastic record in his debut in the event in 2016.
Pieters played on, however, entering this week's Omega European Masters. And he seemed to get over any residual disappointment when he posted an opening-round 67 at at Crans-sur-Sierre Golf Club in Switzerland.
Come Friday, though, the game wasn't all there, with Pieters making three bogeys over his first four holes. He bounced back with two birdies, but made a double bogey on the par-4 12th and then a quadruple-bogey 9 on the par- 5 14th. As he walked off the green, well, let's just say his frustration was obvious. (Hide your eyes if you're adverse to golfer-on-golf-club violence.)
If Pieters breaking a club sounds familiar, well there's a reason. In May at the European Tour's BMW Championship, the former NCAA champion at Illinois displayed a little club rage on an iron that didn't seem to be obeying.
As we said then, breaking a club over the knee is mild compared to snapping it around his neck. Conversely, maybe it's a sign of maturity on Pieters' part that he's back to busting clubs over the knee rather than someplace where he can do himself some serious bodily harm.
Pieters temper, and his tendency to take it out on his equipment, has been seen before. There was this time at the 2016 Open Championship:
And then there was this time at the 2017 French Open:
At least this last one wasn't quite so flagrant.
Oh, in case you couldn't figure it out, Pieters missed the cut on Friday in Switzerland.