Rare Form
Charles Barkley delivers all-time Freudian slip, Shaq gets pranked with nastiest smoothie ever, 'NBA on TNT' in full playoff mode
Thursday night was a busy one in the NBA's Western Conference. The Grizzlies took down the Timberwolves, the Mavericks topped the Jazz, and the Warriors moved to within a game of sweeping the Denver Nuggets. Along for the ride was, of course, the infamous NBA on TNT crew, who, in addition to providing analysis on the all the action, did their best to upstage it.
The fireworks began with a big-time Freudian slip from the Chuckster, which got the boys giggling as Ernie Johnson did his damndest to keep the train on the tracks. Per usual he failed, but not for lack of trying. Crank the sound on this at your own peril.
In the immortal words of Jerry and George: NOT THAT THERE'S ANYTHING WRONG WITH THAT.
The hi-jinx then continued with Barkley's opposite bookend Shaq, who has been beefing with Kenny Smith all week. Smith decided to have a little fun with Shaq's hatred of his strict vegetarian diet, whipping up Shaq one of his much-maligned protein shakes … only this time he made a couple tweaks for The Big Gourmand.
"Oh that's nice," Shaq says after downing the first swig. "I taste cranberry."
Except there was no cranberry. Instead the concoction included spinach, ginger ale, a potentially disastrous amount of Metamucil, ranch dressing, Pirate Booty popcorn, Aveeno Body Lotion, and Coffee Mate creamer. When Smith revealed the actual recipe, Shaq looked like he was going to blow chunks right there on set.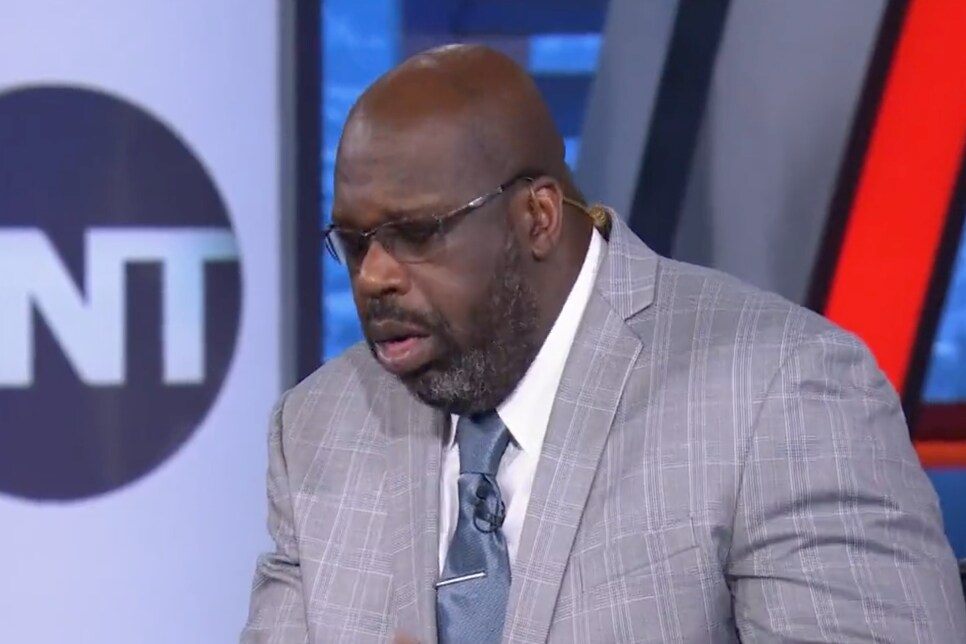 At this point we feel compelled to mention that IT'S ONLY THE FIRST ROUND. If the playoff roughhousing continues at this rate, somebody is going to end up physically maimed by the Western Conference Finals. But as the old adage goes, if it bleeds it leads. Watch your back, Kenny.