News
Charles Barkley's swing looks shockingly good in The Match 3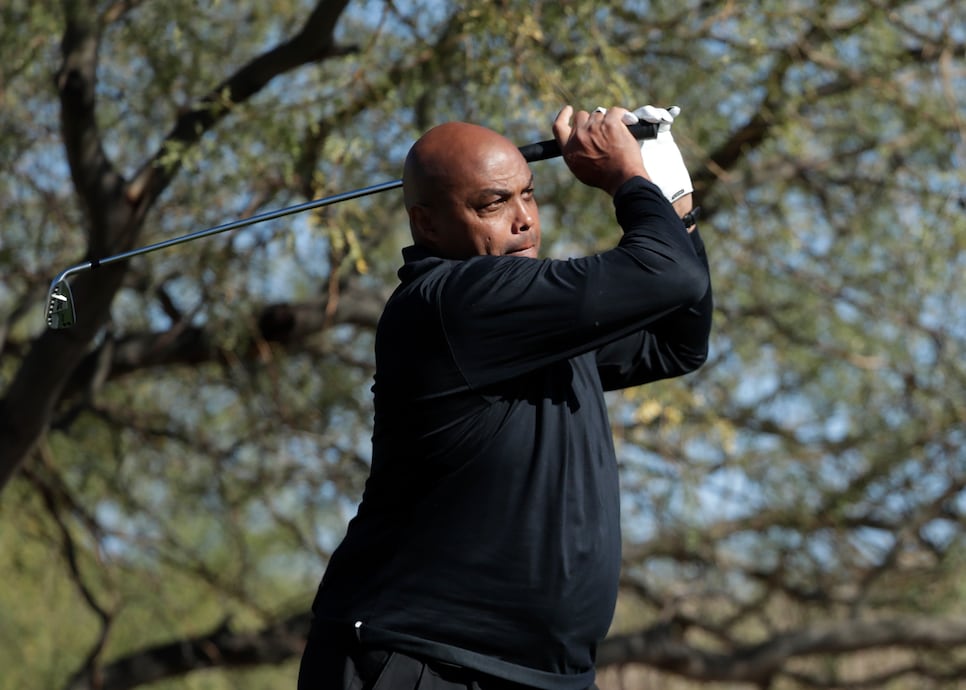 America is very familiar with Charles Barkley's golf swing. That hitch and hesitation before impact—the former NBA star's poor move has been imitated by so many.
Before "The Match: Champions for Change," Phil Mickelson swore that Barkley had cured his swing—saying Barkley had "flushed every iron shot" in their practice rounds at Stone Canyon Club. Turns out, Phil was right—Barkley's swing has looked smooth thus far in this Friday after Thanksgiving match as Barkley and Mickelson won four straight holes to take a 3-up lead on the front nine—and edged Peyton Manning and Steph Curry, 4 and 3.
That turrrrrible move from Barkley might be a thing of the past …
Barkley hit the fairway on his first two tee shots! We didn't see the end result on the short par-4 third hole, but he hit a straight, low drive. And he hit the fourth fairway, too.
The Round Mound of Rebound has taken this swing from the range to the golf course … something we haven't seen before from Barkley.
All Barkley needed was a little coaching up from Mickelson, it appears. Of course, Barkley had tried everything in the past—he was the subject of The Haney Project with instructor Hank Haney, who tried unsuccessfully to cure Barkley's move. Barkley had even tried getting hypnotized to get him to make a smooth swing.
UPDATE: Barkley's full swing has reverted back to ... not so good over the final holes of the front nine. That included a dreaded shank off the tee at the downhill par-3 ninth. This shot tracer … eeeeesh.
Barkley DID follow up that turrrrible shot with an impressive putt from off the green to within kick-in range. So he's contributing nicely to the early lead for him and Phil.