The Loop
Charles Barkley tells hilarious story about meeting Phil Mickelson through a certain Phoenix Suns cheerleader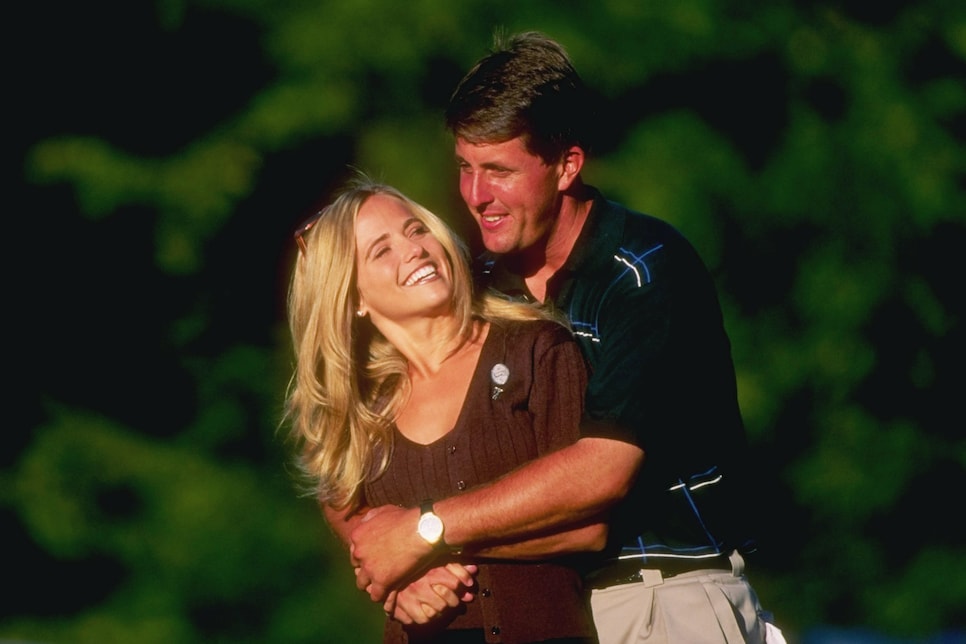 When you're an NBA star, the last thing you probably want to hear from one of your team's cheerleaders is, "Hey, you should meet my boyfriend!" But that's not the case when that cheerleader turns out to be the future Phil Mickelson.
On the eve of The Match III, Charles Barkley told a hilarious story of how he met Phil through Amy Mickelson, who was a Phoenix Suns dancer during her time dating the golfer. According to the NBA Hall-of-Famer, Amy kept pitching Chuck on playing with her boyfriend Phil. She just didn't reveal her Phil was Phil Mickelson.
Of course, Barkley tells the tale much better. Here's his account of how it went down:
And now a quarter century later, "Phil" and Chuck are teaming up in a made-for-TV charity golf match. What a small world, huh?
Despite Barkley's claims to have worked hard on his game in recent months, we're not expecting to be impressed by his golf skills on Friday. But even if he stinks up the joint and costs Michelob Ultra a fortune in the process, it'll be OK. Because Chuck and Phil—and Amy—go way back.