You Hate To See It
Carson Wentz suffers his worst indignity yet—at the hands of a rookie wide receiver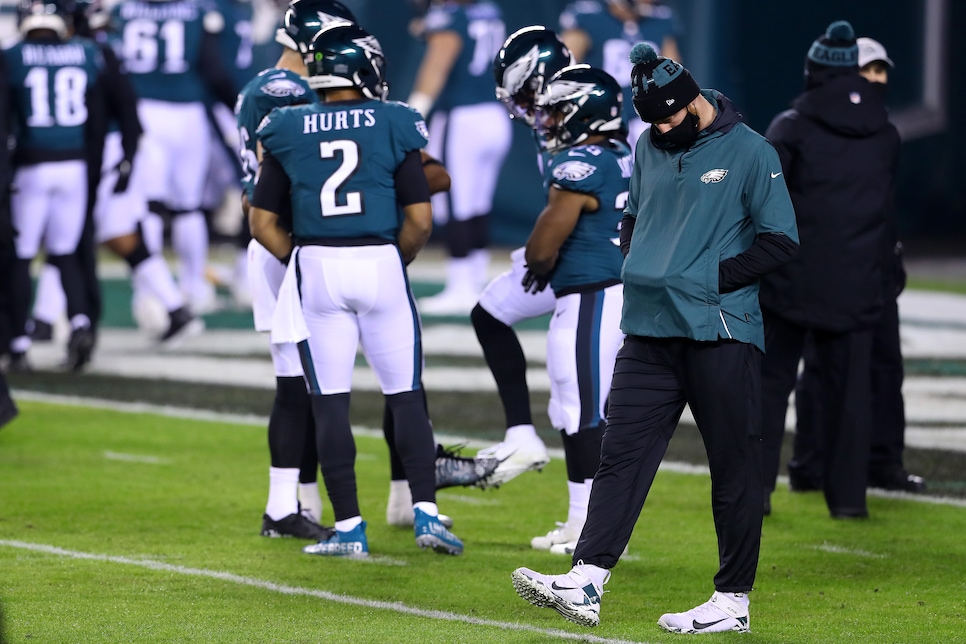 It's been a rough few months for Carson Wentz. Once the future of the Philadelphia Eagles franchise and an MVP front-runner, the QB turned into the NFL's top turnover machine this past season before losing his job to a rookie and eventually being traded away for spare parts. But believe it or not, he hadn't hit rock bottom until another rookie on his new team daggered him.
In a Wednesday interview with TMZ Sports, Michael Pittman said he will NOT be giving up his No. 11 jersey to his new signal caller. This despite the fact that Wentz out-ranks and out-earns him. Just showing no respect for his new teammate. Rough.
Wentz didn't just wear No. 11 in Philadelphia, but also at North Dakota State, where he was so good he was taken with the No. 2 pick. Again, a QB from North Dakota State! Even his Instagram handle is cj_wentz11, so yeah, the number means a lot to him.
Meanwhile, Pittman had a solid first NFL season, but it's not like the guy is Randy Moss. And yet, he's not budging—not even if Wentz makes it worth his while.
"I am number 11," Pittman told TMZ Sports. "I don't think there's any deal that is gonna be done."
Pittman added the two are cool, but that's just cold. This is a Super Bowl winning (sort of) quarterback we're talking about here! Show some respect!
"Yeah, so I spoke to [Carson] and he was just seeing how locked in I was to No. 11, and I told him I was locked in," Pittman added. "And he was like, 'That's cool, bro, because I'm probably gonna switch anyway.'"
Considering how things ended in Philly, maybe that's for the best.