Bonus Football
Rejoice, huddled football masses, the FCS season starts this weekend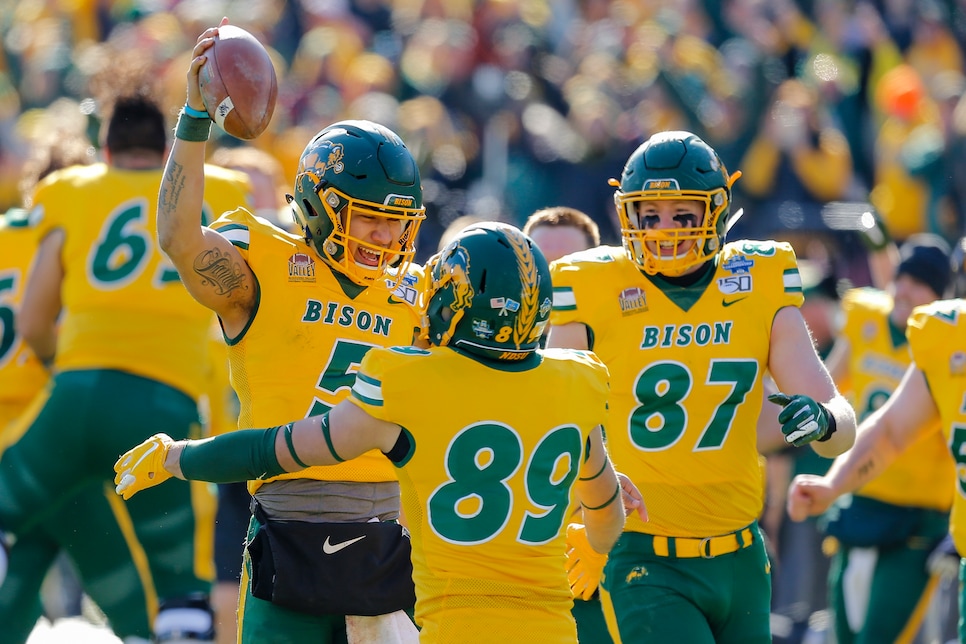 At the time of writing, America has been football-less for about 10 days. Far too long by any rational human standard. There's no Combine this year. Spring scrimmages are being cancelled left and right. The NFL Draft is over two months away and will probably be in Rog's basement again. In other words, it's a tough time for pigskin fans everywhere. But you forgot didn't you? You forgot that when the FCS cancelled its 2020 fall football season because of COVID-19, they promised to return in the spring.
This weekend they make good on that promise.
That's right, folks. On Saturday, a little over a month after college football concluded, college football returns with a full slate of DII action that is sure to keep your grubby little mitts warm until spring actually arrives. Here's what the all-you-can-eat college football buffet looks like.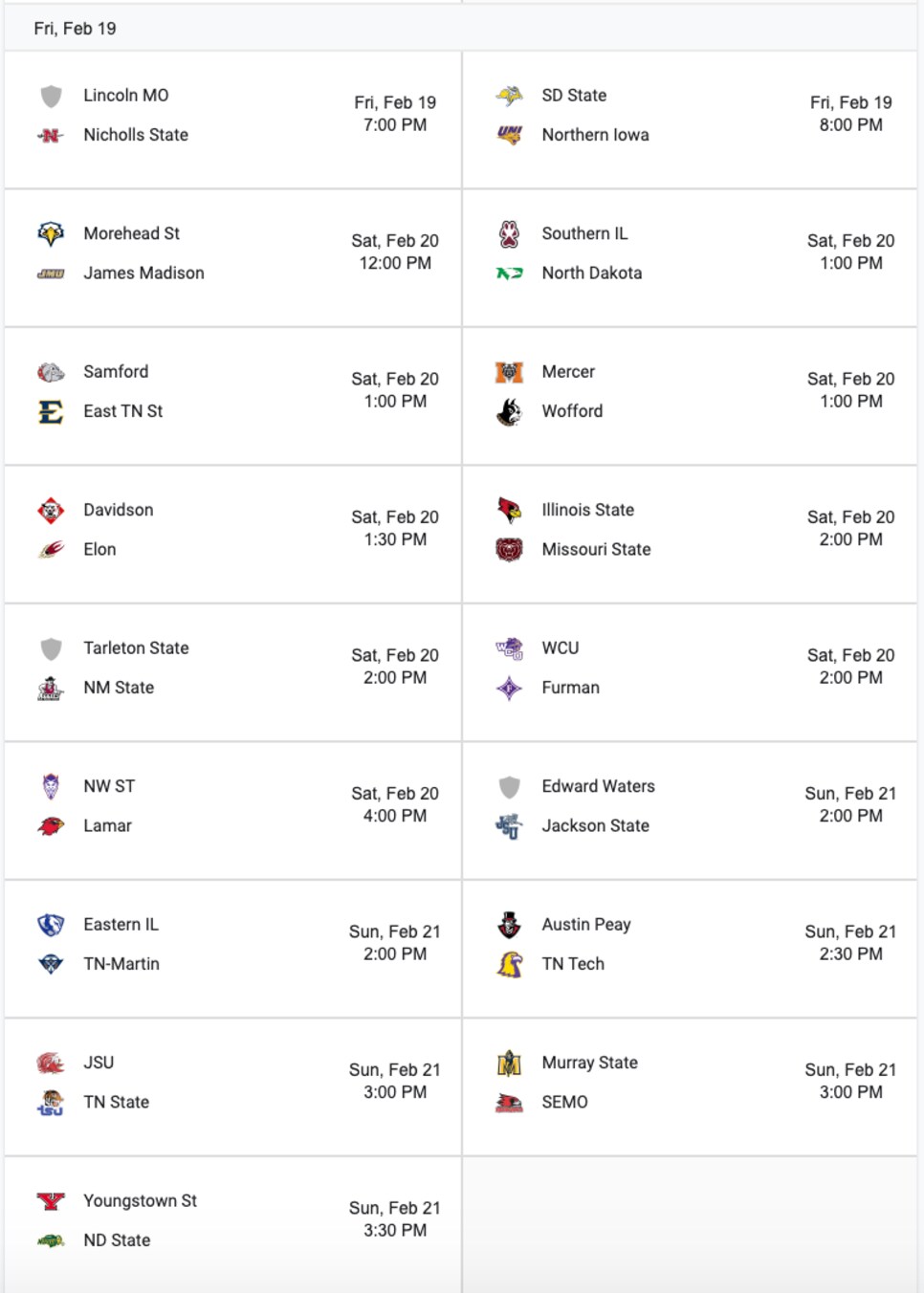 Provided the winter vice grip currently squeezing the Heartland doesn't force the cancellation of more games (and provided you have electricity to fire up the ol' flatscreen), there's some good stuff to sink your teeth into. Things kick off with a belter on Friday night, with fifth-ranked South Dakota State headed down to the infamous UNI-Dome for a showdown with the third-ranked Northern Iowa Panthers (ESPN+, 8 p.m.). Both teams have championship aspirations, but SDSU is led by a QB named J'Bore Gibbs, so Jackrabbits by a million.
Other highlights include the debut of Deion Sanders' primetime Tigers on Saturday (ESPN3, 2 p.m.) and winners of eight of the last FCS championships, North Dakota State, wrapping up the weekend against a solid Youngstown State squad that will be itching for upset with Bison's QB Trey Lance headed for the first round of the NFL Draft instead of the Fargo Dome (Sunday, ESPN+, 3:30 p.m.).
There will be some concessions, of course. Pre-season top-tenners Montana and Montana State have both opted out, alongside 11th-ranked Central Arkansas and 12th-ranked Sacramento State. Some conferences won't begin play to March, stadium capacities will remain limited when available at all, and the FCS Playoff field has been reduced from 24 teams to 16. But still, football is football, and by the time the FCS Final rolls into Frisco, Texas on May 16th, things should finally be looking up (and maybe, just maybe thawing out.).