The Loop
Christian McCaffrey announced his return from injured reserve in the most dramatic way imaginable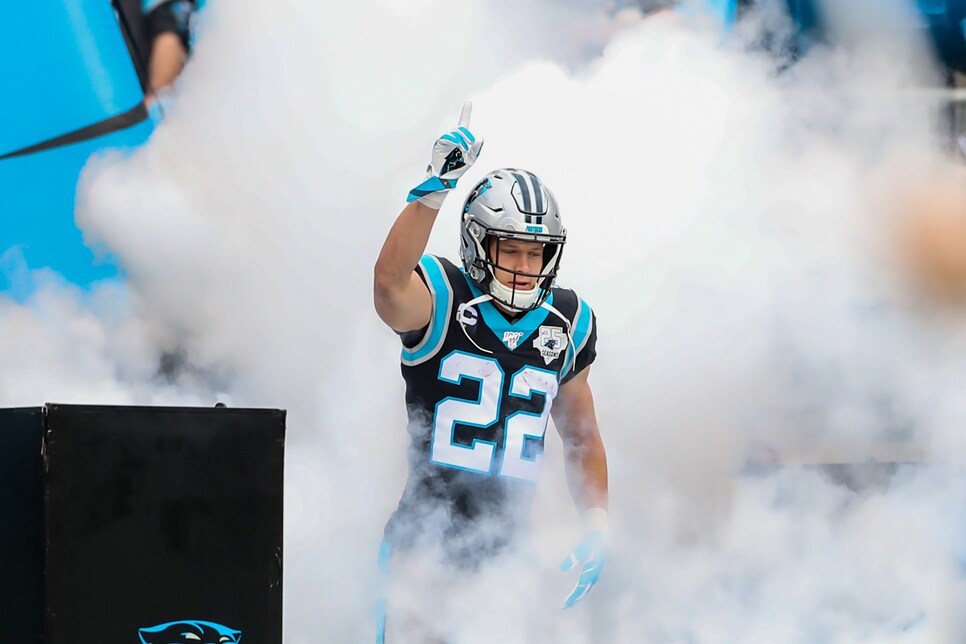 It's been awhile since we've seen Christian McCaffrey—arguably the most explosive playmaker in the entire NFL—on a football field. Five weeks in normal human time. A freaking ice age by fantasy owner estimates. But the wait is finally over, because on Tuesday, for the first time since suffering a high-ankle sprain in Week 2, McCaffrey took to the practice field, and, according to reports, he couldn't have done it in more dramatic fashion.
Straight out of the WWE playbook. BAH GAWD THAT'S MCAFFREY'S MUSIC.
Even Ian Rapoport, a guy who shouldn't be surprised about anything in the world of football anymore, had to applaud the theatrics.
Now we don't know how, exactly, McCaffrey delivered this. Did he just show up, toss the non-contact pinny on the bench and grab his helmet? Or did he work with the sound guy to cue up "Shady's Back" at precisely the moment he took off the red jersey while the whole Panthers organization broke into a 'Rudy' slow clap? We may never know how it all went down, but it's nice to have no. 22 back all the same . . . well, unless you're a Mike Davis owner.