News
Canadian Open moved for 2019's revamped PGA Tour schedule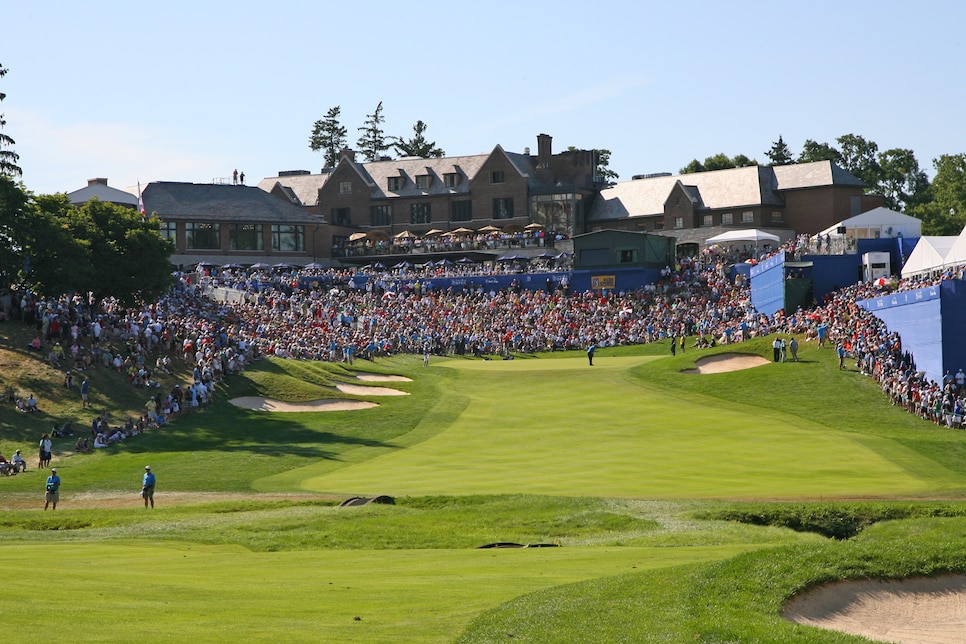 The PGA Tour's revamped schedule for the 2019 season has been less of a fireworks display and more of a slow burn, with parts of the itinerary leaking one by one. Another piece to the puzzle was revealed on Tuesday.
The RBC Canadian Open, the oldest continuously-running tournament (non-major) on tour, will move to early June next season. The event, which had been jammed between the Open and PGA Championship, is taking over the FedEx St. Jude Classic's spot, preceding the U.S. Open. It will be played at Hamilton Golf and Country Club for the first time since 2012.
"The PGA Tour, RBC and Golf Canada have collaborated to ensure this new date is the right fit for players and fans of the RBC Canadian Open," said Andy Pazder, chief tournaments & competitions officer, PGA Tour. "As title sponsor of both the RBC Canadian Open and the RBC Heritage, RBC has been a tremendous partner of the PGA Tour, and we're thrilled to have this opportunity to move one of golf's most important and historic tournaments to a new date for the event starting in 2019."
Additionally, the Canadian Open's purse will increase from $6.4 million this year to $7.6 million in 2019.
"The RBC Canadian Open is one of the oldest and most-prestigious golf events in the world and we're thrilled to start a new chapter in 2019," said Mary DePaoli, executive vice-president and chief marketing officer, RBC. "As the only Canadian stop on the tour, the June tournament date will help enrich the experience for fans, players and all Canadians."
The St. Jude slot was empty due to TPC Southwind gaining Firestone's WGC event, to be held after the Open Championship. With the Bryon Nelson and Colonial flanking the PGA Championship's new May date and the Memorial situated in its historical spot, this likely means new tour stops in Detroit and the Twin Cities will fall between the U.S. and British Opens.