Bombs
Cameron Young may have just hit the most impressive first tee shot in Presidents Cup history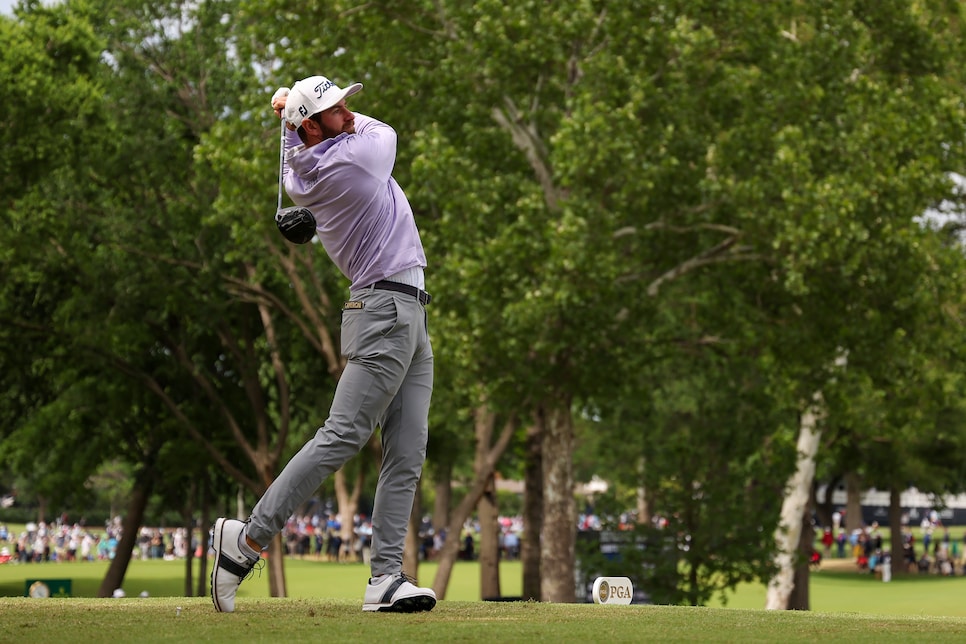 Maddie Meyer/PGA of America
Golf fans have gotten used to seeing Cameron Young hit bombs during an impressive rookie campaign that saw him rack up five runner-up finishes. The Wake Forest product has that long pause at the top of his backswing before unleashing a ferocious cut to the tune of averaging 319.3 yards per pop and gaining nearly a full stroke off the tee per round, which ranked him only behind Jon Rahm.
But representing your country is supposed to make it a lot tougher to let one rip on the first tee. Who can ever forget Webb Simpson popping one up on the opening hole at Gleneagles at the 2014 Ryder Cup? Sorry, Webb. You were probably trying to forget that one.
Anyway, it wasn't a problem for Young. The 26-year-old, who always looks cool and collected, maintained that calmness as he took an incredibly aggressive line over the trees down the right side of Quail Hollow's first hole—and absolutely piped one. Check it out:
That is some absurd hang time. And here's a better look at the ridiculous line that Young took:
Not bad for anyone, but particularly for a guy hitting his first-ever shot at the Presidents Cup. There's a LOT of golf to be played still, but this looks like one rookie that captain Davis Love III won't have to worry about this week.