The Loop
The t-shirt the Buffalo Bills made to commemorate Stefon Diggs' first TD belongs in The Met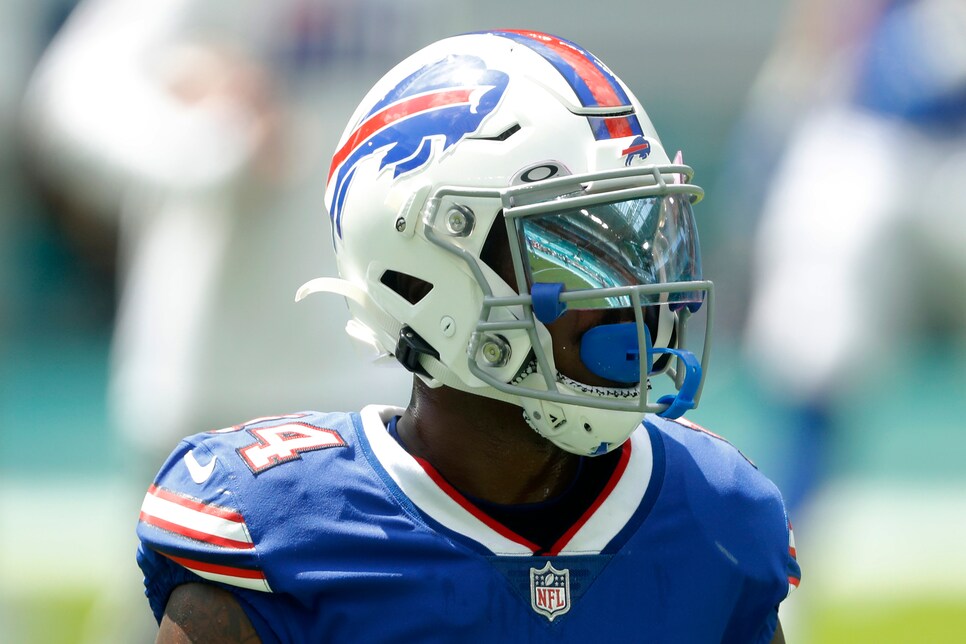 If you've been a little distracted by the U.S. Open or the NBA playoffs or the fires raging just outside your window, what we're about to say might sound a little weird to you: The Buffalo Bills (yes, those Buffalo Bills) are actually good. After losing a playoff game in which they were the better team last year, trading for Vikings star wide receiver Stefon Diggs in the offseason, and locking down head coach Sean McDermott for five more years, the Bills entered the season as favorites in a new-look AFC East. And through two weeks, they have, in very un-Bills fashion, lived up to the expectations, starting 2-0 with two division road wins. Josh Allen leads the league in passing yards. The team is ranked third in total offense and fifth in total defense. On Sunday, the aforementioned Diggs got out of the blocks, hauling in his first TD for the mafia. Icing on the cake, as they say.
But as is always the case in Bills-land, there was a bit of a hiccup. Due to a power outage that knocked out CBS cameras for about 10 minutes of game time between the first and second quarters on Sunday, Bills fans didn't even get to see their shiny new receiver's inaugural touchdown grab. Thankfully, however, the team stepped up to commemorate the phantom touchdown with quite possibly the greatest piece of football merch in the long, proud history of football merch. Behold.
To quote one Indiana Jones . . .
Who needs 4K UHD when you have stick figures on a Hanes white tee? And to think you can cop this triumph of human ingenuity for just $15.99 plus shipping and handling. All those collectors picking up Monets for $15 million a pop must feel pretttttty stupid right now. A solid blue with white figures would have been a nice limited-edition variant, but beggars can't be choosers, and we are but humble peasants in the shadow of such beauty.
If you're planning to pick up one of these bad boys, however, don't wait long. The Bills schedule gets MUCH tougher after this, playing a quartet of 2-0 teams in the Rams, Raiders, Titans, and Chiefs over the next four games. It's funny thing to rock this thing when your team is undefeated. It's just sad when they're 3-4 and headed to Foxborough.